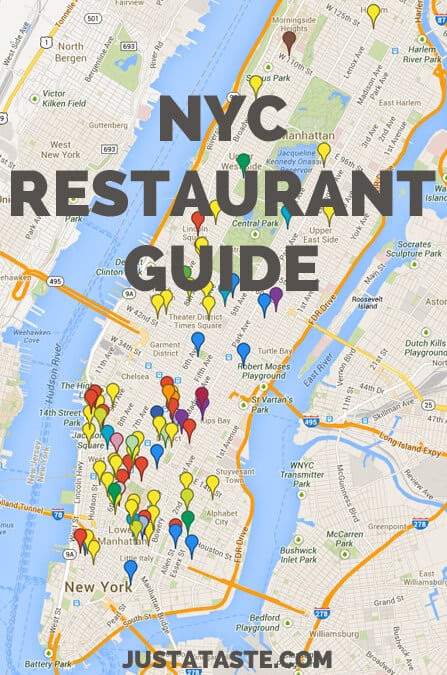 I've spent the past five years exploring and documenting New York City's restaurant scene, be it hot spots and hole-in-the-wall finds from SoHo to Harlem and Turtle Bay to Tribeca. So it may come as no surprise that the number one question I get from family, friends and strangers when they're heading to NYC is, "Where should I eat?"
What ensues is an email questionnaire asking them to specify their desired cuisine(s), location and price point. I then cross-reference their requests with my super-secret NYC Restaurant, Bar and Bakery spreadsheet that details nearly every restaurant meal I've ever consumed in New York City.
But I thought it was about time I shared a taste of my restaurant findings not just with those who ask for recommendations, but with anyone and everyone looking for a tried and tested meal in Manhattan, whether it's at the latest hip hangout, or a local gem serving up NYC's best burger, pad thai, steak, peking duck, pizza, ice cream or (insert dish here).
And so I present to you the Just a Taste New York City Restaurant Guide, a color-coded map of my latest, greatest and most favorite discoveries in the New York restaurant scene. (And needless to say, it's an ever-evolving list.)
Ready to wine and dine your way through New York City?