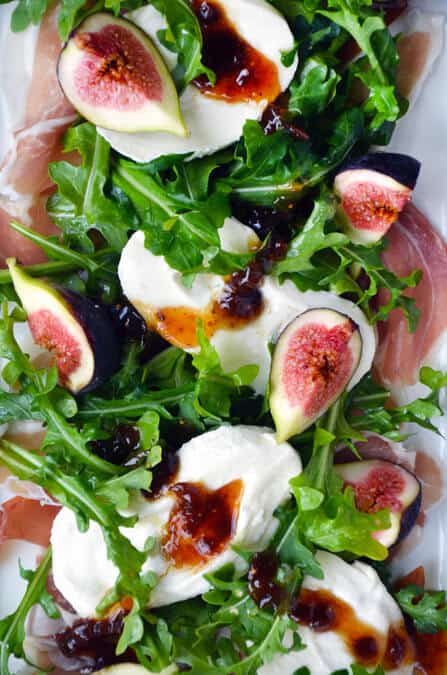 If your taste buds haven't met the likes of Burrata cheese, then allow me to introduce you to mozzarella's creamier, tastier counterpart. Burrata cheese is essentially mozzarella cheese that's been filled with cream. (I'll give you a moment to take that in…)
The result is the creamiest, softest cheese with a mild flavor that makes it the perfect match for sweet figs and savory prosciutto. Add a little peppery arugula dressed with balsamic and olive oil to the mix and you have my latest summer salad obsession.
But I can't claim this flavor combination as my own. I first tasted the fig-prosciutto-burrata teamwork in action at Cusp, one of my all-time favorite restaurants in La Jolla, California. Executive chef Donald Lockhart served up this spectacular salad, as well as a sweet-meets-savory dessert featuring figs that were stuffed with blue cheese, sprinkled with sugar, and then torched—a sort of fig brûlée, if you will. So now you have not one but two excuses to start hoarding summer's peak produce.