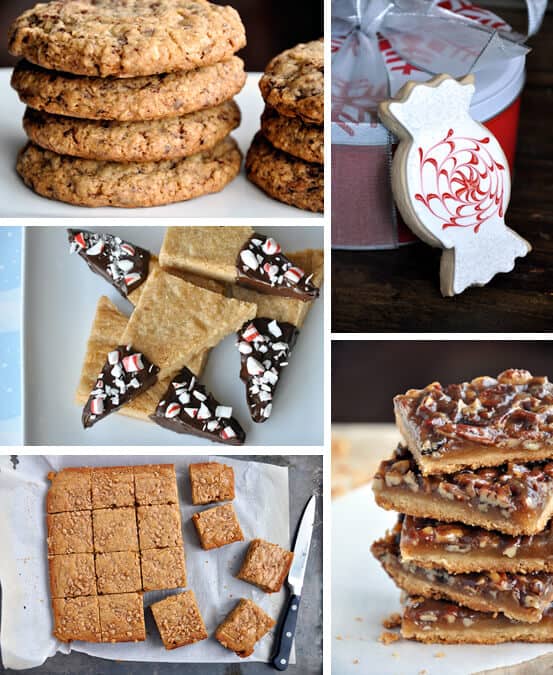 Filed under the "highlight of my month" column, there are still 17 days until the universe resolves to kick carbs … and sugar … and butter (except not if you're Norwegian) to the curb in the new year. This leaves us with more than two full weeks to challenge the stretch threshold of our favorite spandex couture.
And so I present to you a selection of seasonal sweets featuring all of my butter-filled, chocolate-dipped, sprinkle-topped favorites:
For more festive fare, check out my 2009 and 2010 holiday baking guides, and get a taste from around the Web with treats from a few of my favorite food blogs:
This post may contain affiliate links.