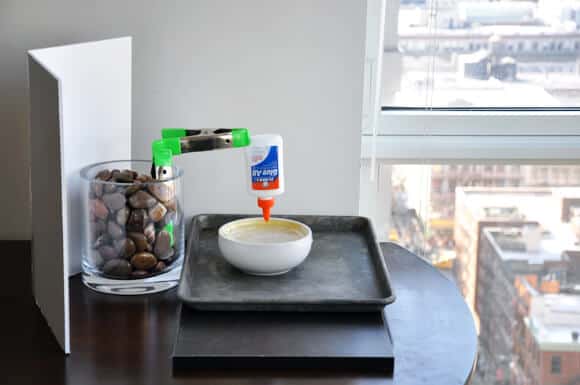 Before diving into the behind the scenes setup of one of the photos in my book, I'd like to first announce the winner of last week's Food Blogging For Dummies giveaway. The winner, as selected by Random.org, is Lily (comment number 20)!
I still have two copies of Food Blogging For Dummies to give away, and due to the book shipping out earlier than anticipated, I'm giving away the final two copies in this post. Read on to learn about artificial food styling and then leave a comment on this post for your chance to win! 
I spend a significant portion of the book covering the ins and outs of food styling and photography. After all, food photographs are one of the biggest draws to any popular food blog. One of the topics that inevitably arises when discussing food styling is the difference between the artificial and natural approaches to making a dish look its best. I'm over on BlogHer.com today discussing those differences, but wanted to give you a behind the scenes look at one of the artificially-styled shots featured in the book.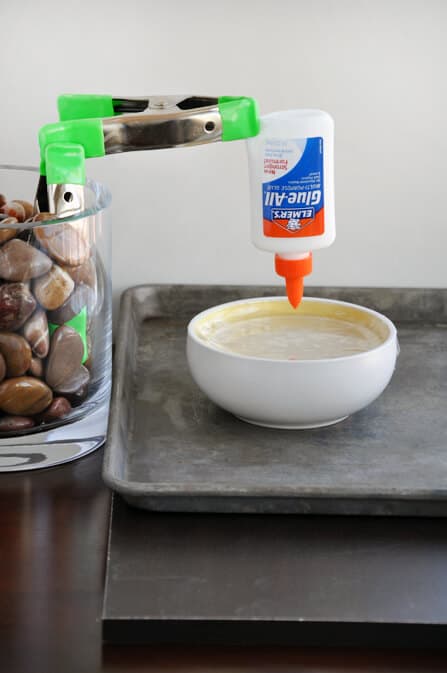 Substituting glue for milk is one of the oldest food styling tricks in existence. The sticky substance is a spot-on swap-in due to its shiny white color. But it's glue's thicker texture that allows it to support the weight of cereal, which absorbs far less glue than it does milk. Because I am a one-woman team when it comes to the cooking, styling and photography for Just a Taste, I didn't have a helper to hold the bottle of glue while I captured the dripping shot below. The solution? A few strategically-placed clamps and rocks to do the dirty work!
You'll also note in the image below that I crafted what's known as a false bottom. Rather than fill the entire bowl with glue—a wasteful and pricey option—I fashioned a plastic lid and tape across the top and used less than one bottle of Elmer's to get the full bowl of milk effect.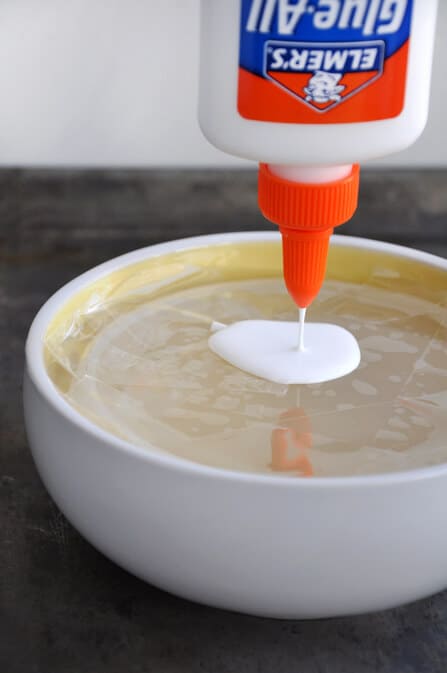 The photo below is how the final shot turned out for the book. It's important to note that food bloggers don't generally use the artificial approach to food styling because food bloggers eat what they make and post about on their blogs. But the technique is popular among advertisers looking to stage the perfect shot that will last for hours on set. There are also truth-in-advertising laws that apply to the appearance of food products, which you can read more about on the Federal Trade Commission's website.
I adhere strictly to the natural (re: edible) approach to food styling, but I find the artificial approach to be a fascinating alternative and definitely worthy of discussion!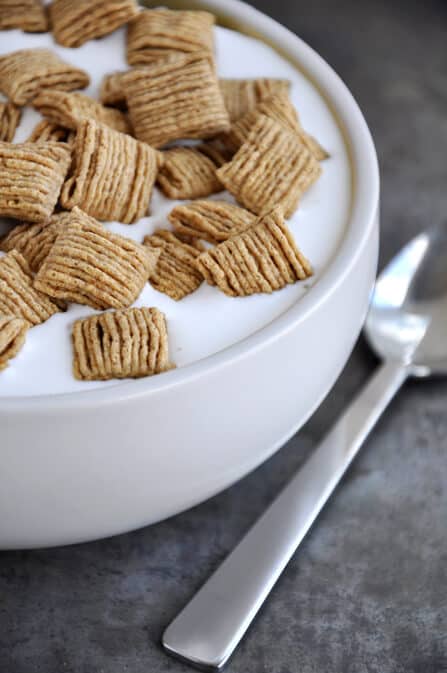 *UPDATE: THIS GIVEAWAY IS NOW CLOSED.
To enter to win a copy of Food Blogging For Dummies, leave a comment below that answers the following question:
What is the single most enticing element that draws you to a food blog?
Two individual winners will be selected via Random.org and announced on Monday, April 9. This giveaway closes on Sunday, April 8 at 12 p.m. EST.
Craving more? Sign up for the Just a Taste newsletter for a second fresh serving of content straight to your inbox each week! And stay in touch on Facebook and Twitter for all of the latest updates.
This post may contain affiliate links.