New York City Restaurant Guide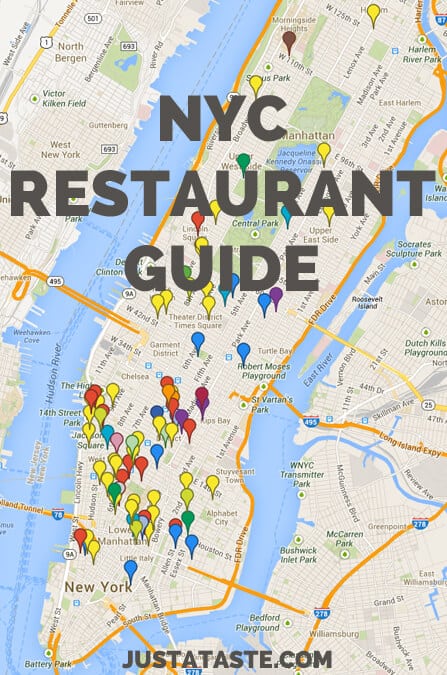 On the hunt for New York City's best restaurants? Get ready to wine and dine your way through Manhattan with restaurant recommendations for the city's best breakfast, brunch, lunch, dinner and dessert spots.
While this is an ever-evolving list, I can guarantee you I've dined at every single one of the restaurants featured below. And I'm constantly updating the map to highlight my latest and greatest finds for New York City's best burger, pad thai, steak, peking duck, pizza, ice cream or (insert dish here).
The restaurants are color-coded by cuisine, as depicted in the legend. Click on the various marker colors to sort the restaurants by cuisine, or scroll, zoom and click on the map to view each restaurant's name, location and a link for more info.
Have a favorite hot spot not on the map? Send me a note with your suggestions!