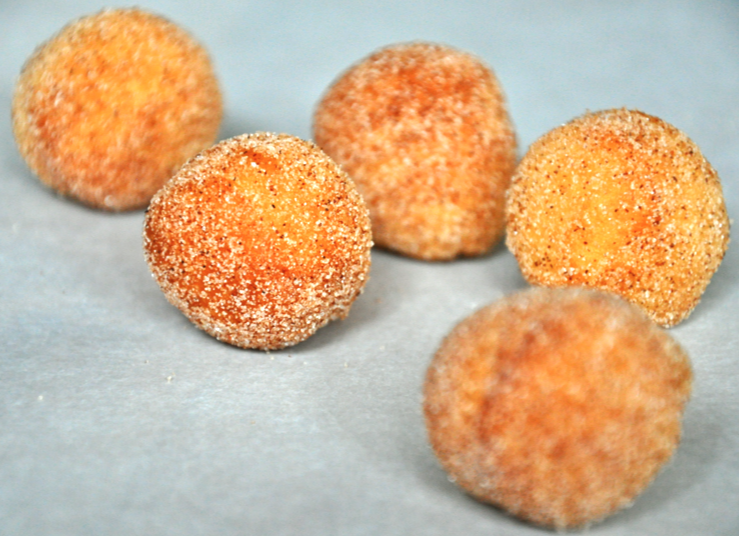 I wish I could say after my fifth attempt at homemade donuts that I had found the holy grail of glaze. But six quarts of oil, three types of flour and four recipes later and I'm still out of luck. So I've shelved my attempts (and my pride) and opted for a concept, rather than a recipe. And it's an easy concept at that.
Pre-made dough + hot oil + cinnamon & sugar = donut satisfaction without frustration. And until I become acquainted with a batter that can't actually char (yep, dough can char … who knew?), I'm sticking with this short cut.
I kept it classic, using a cookie cutter to punch out tiny rounds from a container of pre-made buttermilk biscuit dough. My weapon of choice? Peanut oil at a crackling 360º. I dropped in the dough then fished out my prize, dressing it immediately in cinnamon and sugar. Sweet success in 30 seconds or less. If only life could be so simple.
This post may contain affiliate links.