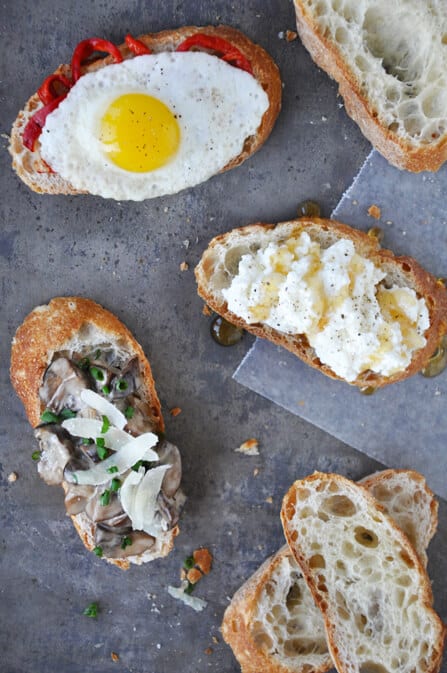 Holiday season is in full swing, and with just four days until Christmas, I've made my move from bingeing on baked goods to dreaming up the perfect passed appetizers. Every year my family I surface the usual suspects when it comes to hors d'oeuvres: hot and creamy Artichoke Spread, sweet and salty Texas Caviar and a super simple warm curry crab dip.
I decided to kick the appetizer options up a notch this year with three of my favorite crostini recipes. But there is no sliced salami and classic cheddar in sight, as these crunchy toasts layer endless flavors in a handful of creative combinations, including:
(Homemade) Ricotta and Honey Crostini
Creamy Mushroom and Parmesan Crostini
Fried Quail Egg and Roasted Pepper Crostini
Consider preparing all three recipes and setting them out in bowls with a stack of toasts to encourage your guests to do the topping. A festive and interactive holiday party? All that's missing is a crowd-friendly cocktail!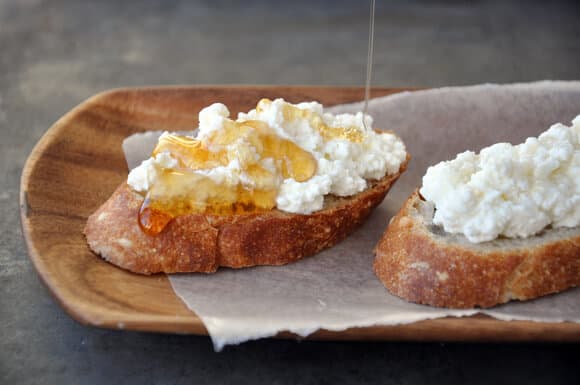 There's nothing wrong with store-bought ricotta, but if you're feeling in the mood for a DIY version, try your hand at homemade ricotta (it's easier than you think!).
To assemble the Ricotta and Honey Crostini, simply top toasted baguette slices with the creamy cheese, a thick drizzle of honey and a crack of fresh black pepper. Plan on 1 cup of ricotta per 8 toasts.
For Creamy Mushroom and Parmesan Crostini, top toasted baguette slices with my favorite recipe for sautéed mushrooms, and then garnish with chopped fresh chives and Parmesan curls. One batch of the mushrooms will top 8 to 10 toasts, depending on their size.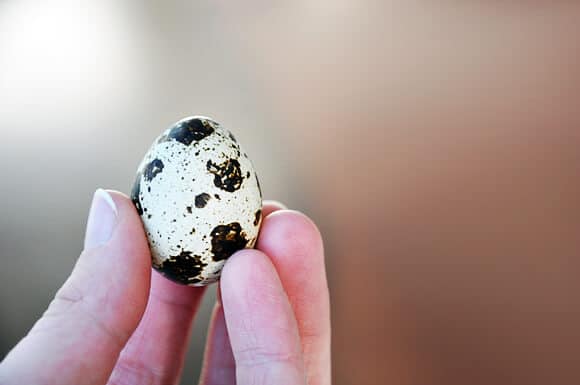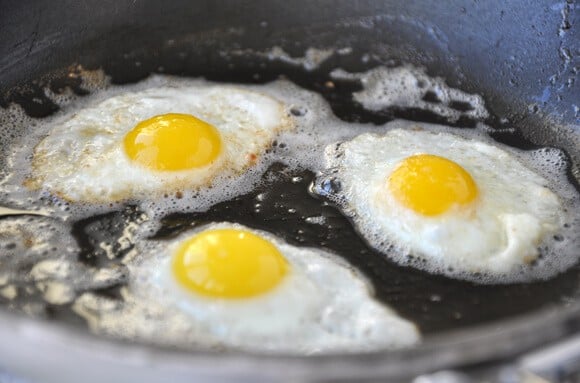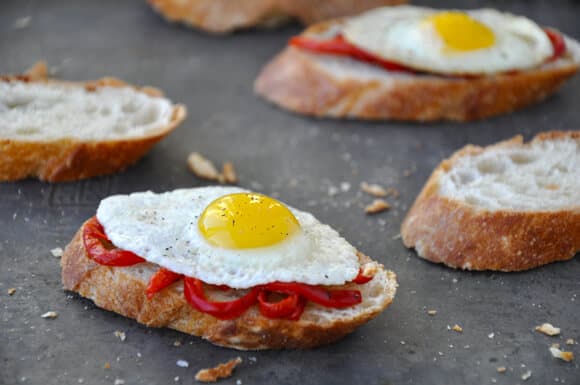 Last but not least, it's time to get creative with Fried Quail Egg and Roasted Pepper Crostini. I have a strong affinity for toppings to be the same shape and size as their bread base (see: Eggplant Parmesan Sliders), so these tiny quail eggs, which I found at my local Whole Foods, are the perfect fit for baguette toasts. Add a few roasted red peppers from your favorite jar, plus a crack of fresh black pepper and your trio of holiday crostini is complete!
What are your favorite ways to top bite-sized toasts?