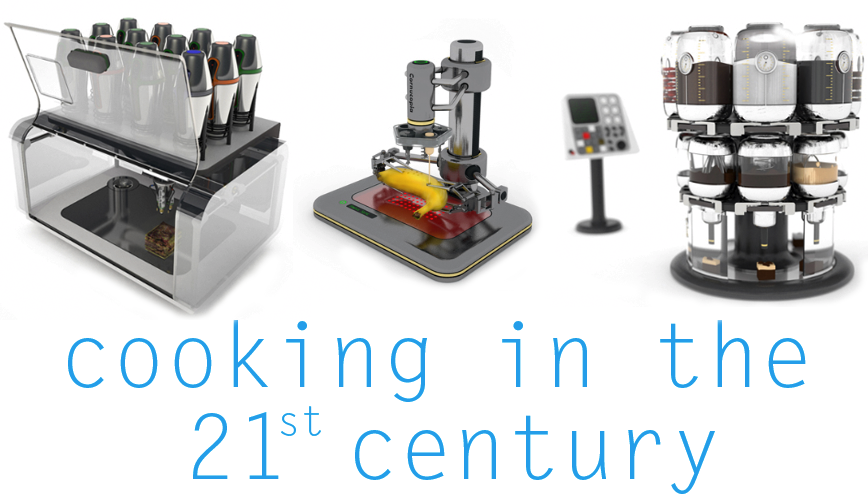 iPhone Food Scanner App? Bought it the day it was released. Edges Only Brownie Pan? I have two. Infrared Turkey Fryer? Been there, done that. But a Digital Fabricator, Robotic Chef and Virtuoso Mixer? Now you've got my attention!
Cornucopia: Concept Designs for a Digital Gastronomy is the latest line of products conceptualized by Marcelo Coelho, a digital designer, researcher and soon-to-be MIT PhD. Coelho worked in collaboration with Amit Zoran to develop three new culinary technologies aimed at bringing cooking up to par with the digitization of the 21st century.
The Digital Fabricator is a three-dimensional food printer that allows the user to precisely store, mix and layer ingredients with sub-millimeter precision. Still not impressed? Give the Robotic Chef's mechanical arm a chance to chemically transform any food. And if all else fails, make your Virtuoso Mixer mix and match subtle flavors and food compositions.
From creating never before seen food textures to chemically transforming any ingredient, Coelho hopes that the products will "provide a glimpse at the new aesthetic and cultural possibilities, which can be brought forth by a new, digital gastronomy."