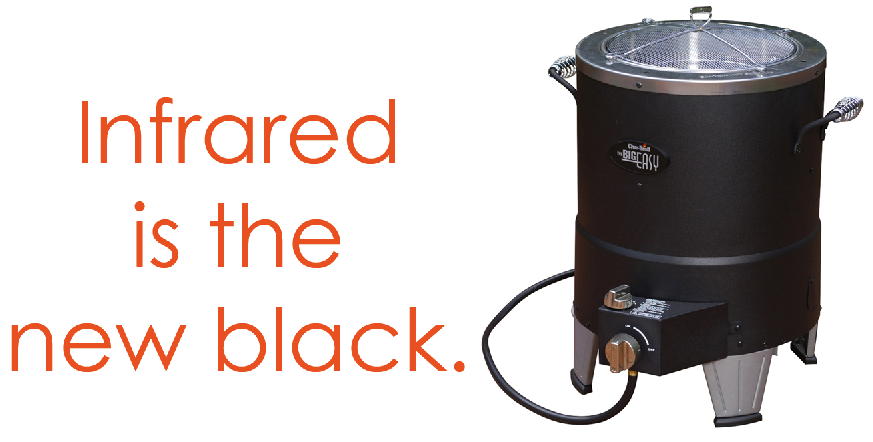 My family kicked it up a notch for this year's Thanksgiving with dueling turkeys: one deep-fried and one cooked by infrared heat. Needless to say, we're a competitive group, so while my uncle manned the traditional deep-fried bird, my dad and brother wedged a 16-pound turkey into our 3-in-1 smoker, roaster and grill, also known as The Big Easy Oil-less Infrared Turkey Fryer. Food nerds unite.
The contraption resembles a small rocket ship, with a large cooker sitting atop a propane burner. I was a bit skeptical at first and admittedly all too quick to comment about our impending "afterglow" from consuming infrared-fried poultry. All jokes aside, my dad and brother dropped in the turkey, headed to play football, and came back exactly two hours later to a perfectly golden brown bird.
The Big Easy produced incredible results with minimal effort thanks to an inner wall that radiated heat all around the turkey. Hot air was able to escape from the top of the cooker before it could dry out the bird, and best of all, the oil-free cooking method made for easy clean-up. The results were so great that we'll be heading into round two with our beloved Big Easy for this year's Christmas dinner.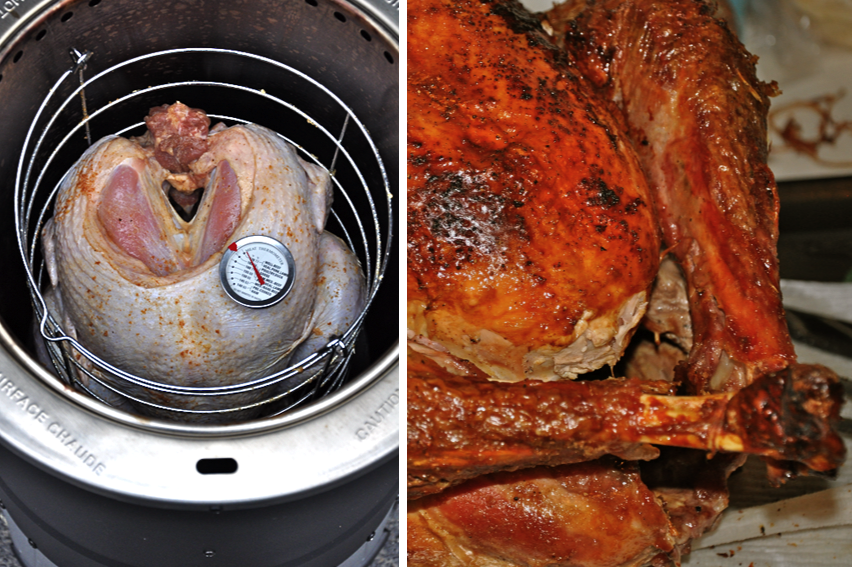 Gadget Details
Oil-free cooking makes for less clean-up and waste
Stainless steel smoker box holds wood chips or pellets for easy smoking of any size items
Stainless steel grilling grate allows for easy grilling without flame-ups
Where to Buy