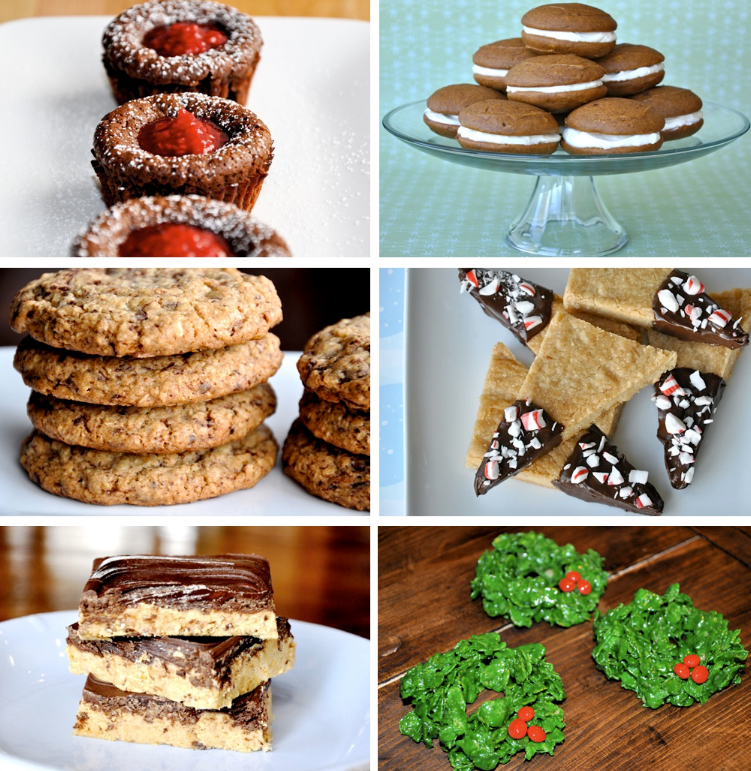 I'm turning to all of my holiday baking favorites as I count down the last few days before Christmas. From my great grandmother Momoo's 100-year-old recipe for Peanut Butter Bars to simple classics like Christmas Wreaths, deck the halls with flour and make your home a sugary winter wonderland with my favorite holiday sweets.
2009 Holiday Baking Guide
(pictured above, clockwise from top left)
This post may contain affiliate links.