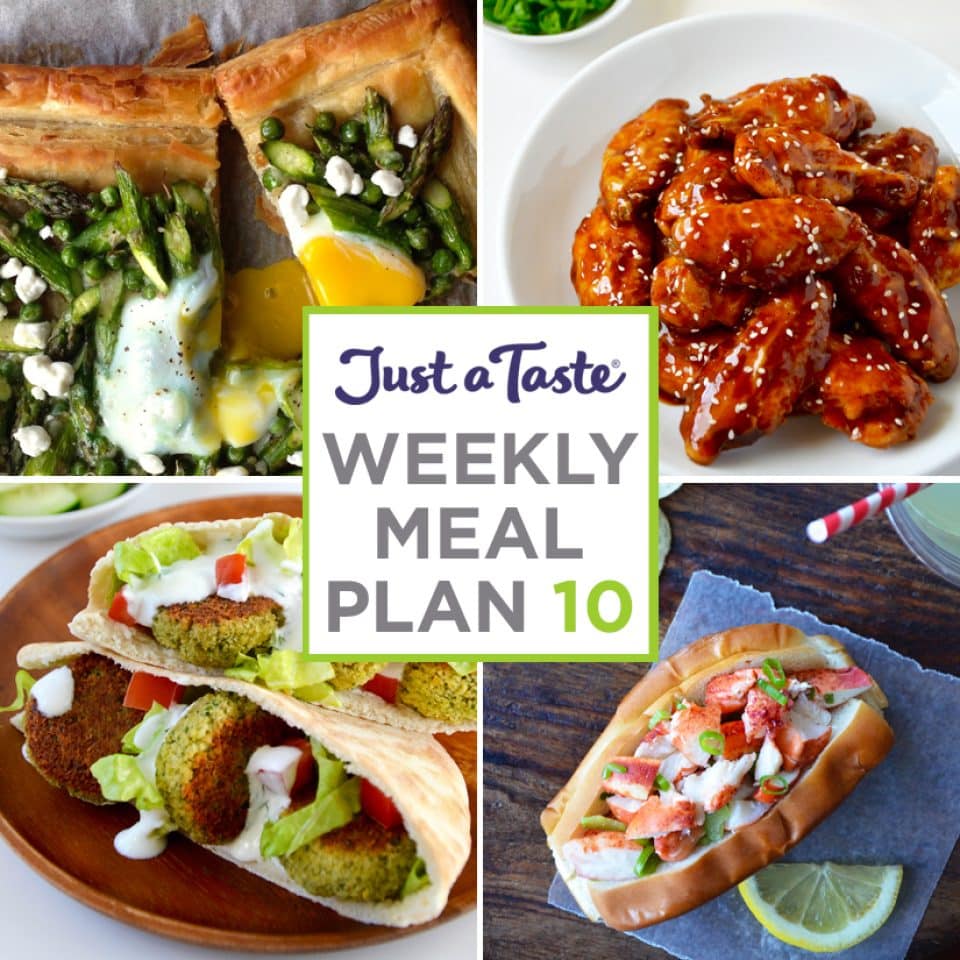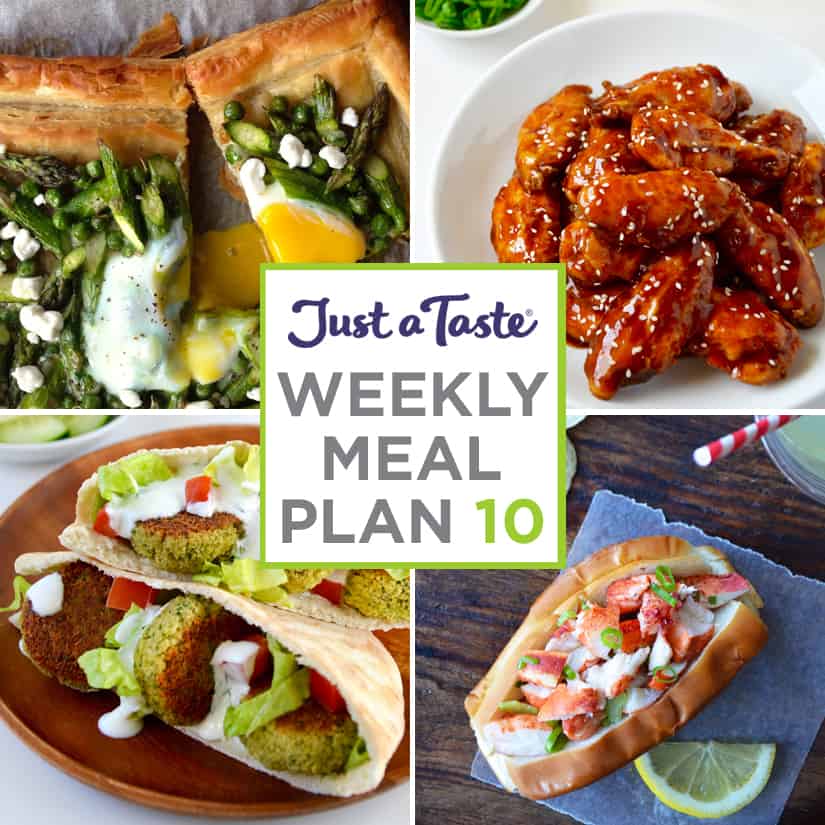 We are charging into our tenth installment of our weekly Meal Plan series! This week stars a mix of healthy alternatives and summertime favorites, including baked falafel, lobster rolls, asparagus and egg tart and a secret technique that guarantees your chicken wings are extra-crispy. And don't miss the finger-friendly treat that combines two dessert favorites into one tasty masterpiece!
Shopping List Download
Click here to download your Shopping List, which contains all of your ingredients for the week. Enjoy!