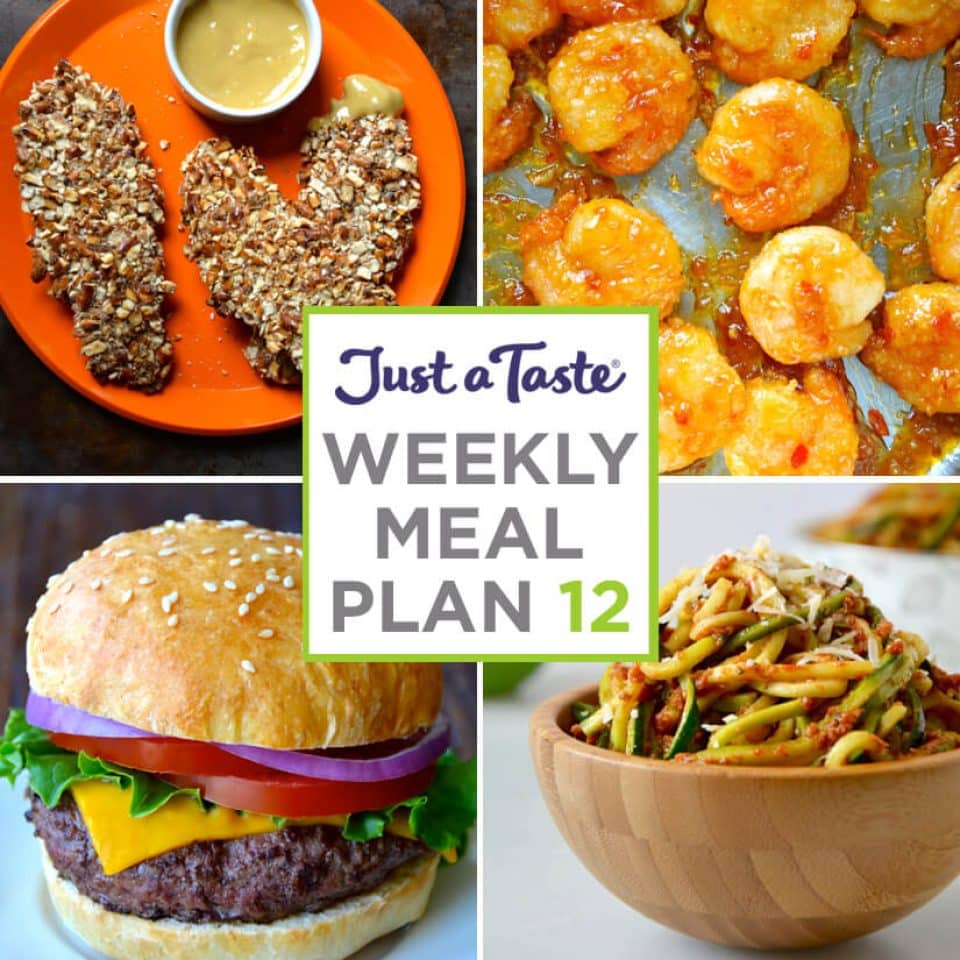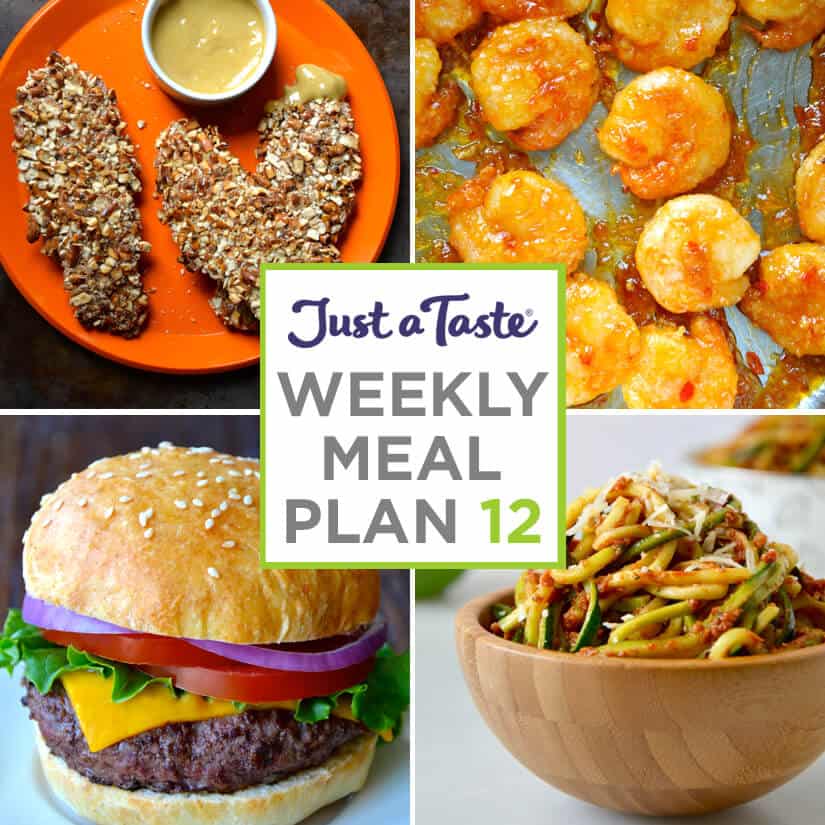 We are charging into our twelfth installment of our weekly Meal Plan series! This week is all about zucchini noodles, crackerjack shrimp, chicken tenders and a tasty recipe to take your hamburger to the next level. And don't miss how to use summer's freshest fruit to whip up a sweet treat the whole family will love!
Shopping List Download
Click here to download your Shopping List, which contains all of your ingredients for the week. Enjoy!