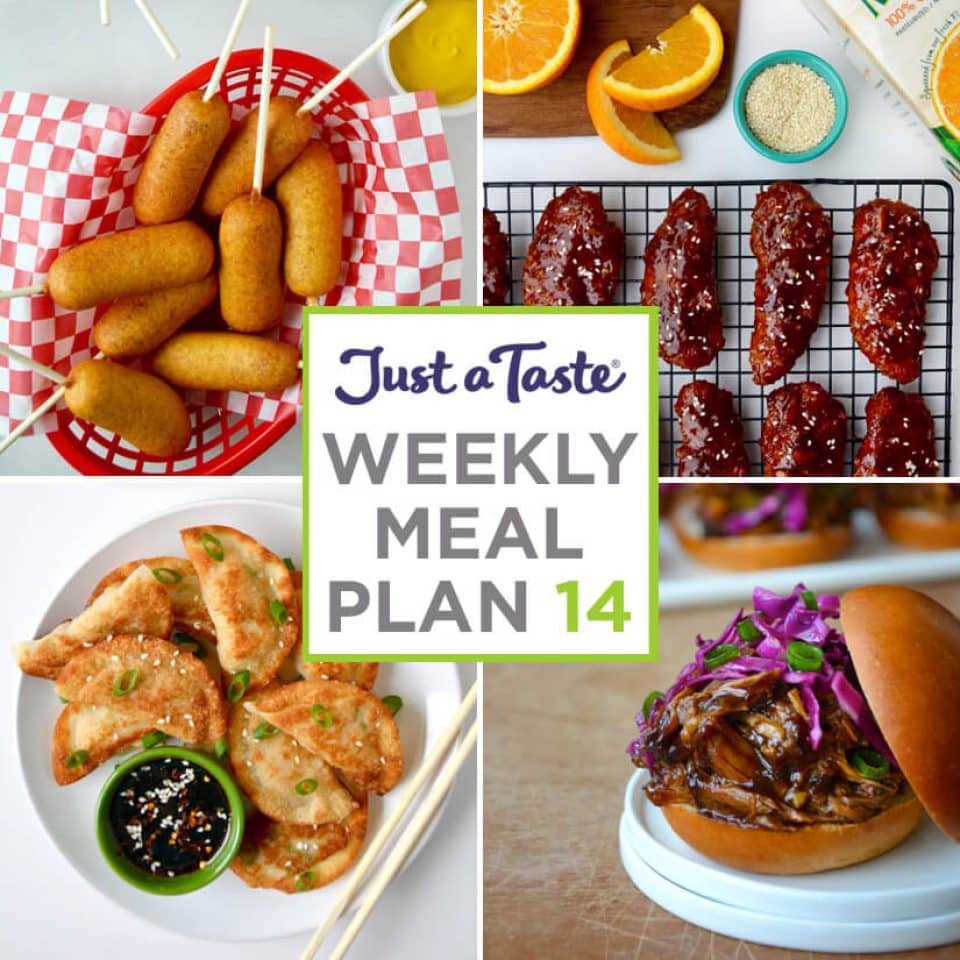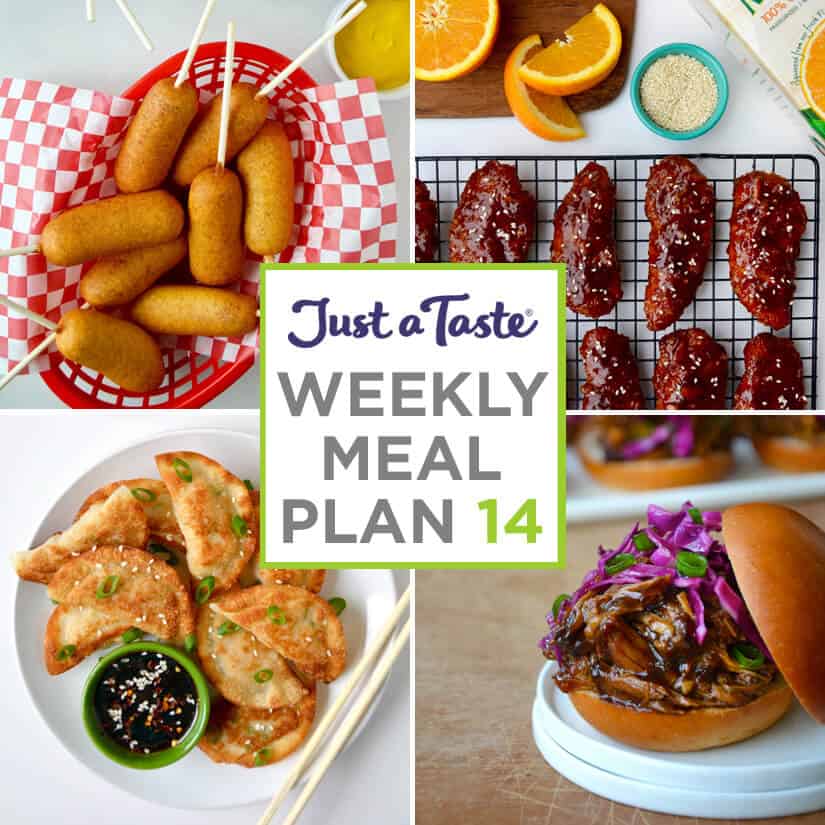 We are jumping into our fourteenth installment of our weekly Meal Plan series! This week is all about balsamic honey pulled pork, orange chicken tenders, mini corn dogs and the ultimate way to ditch the delivery menus. And don't miss a quick and easy sweet treat that's loved by dessert enthusiasts of all ages!
Shopping List Download
Click here to download your Shopping List, which contains all of your ingredients for the week. Enjoy!