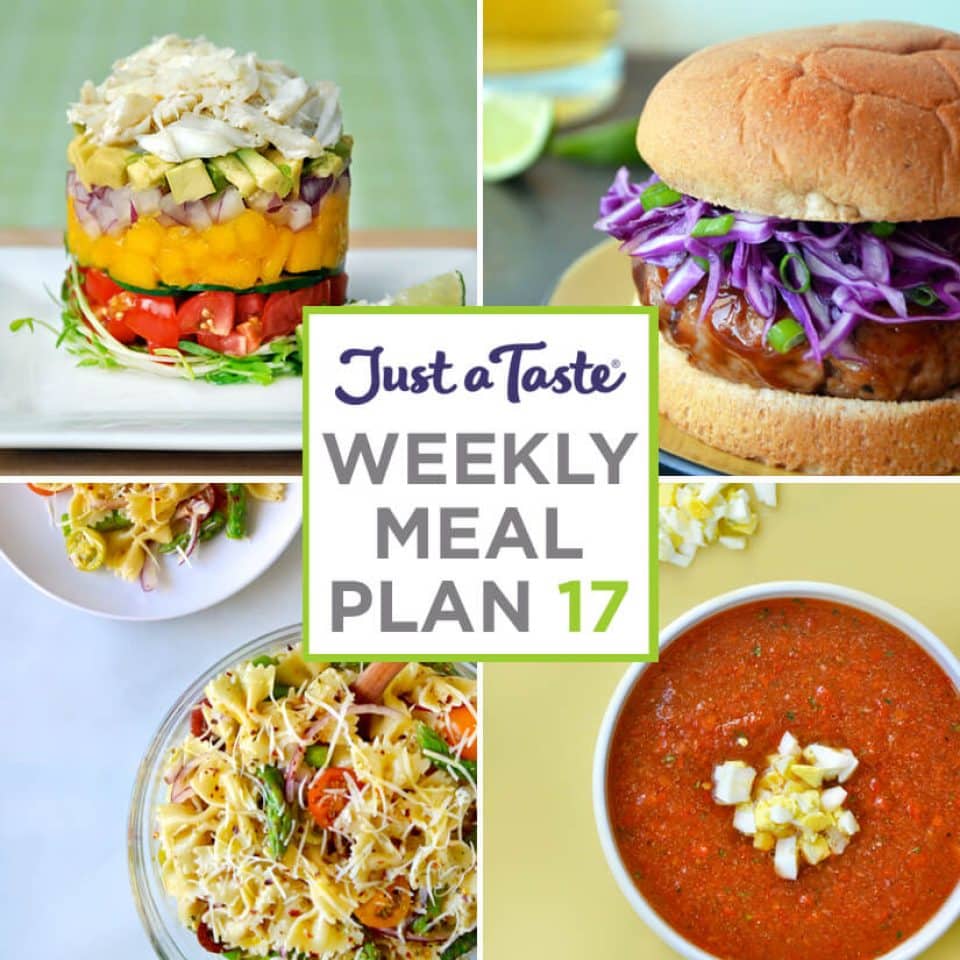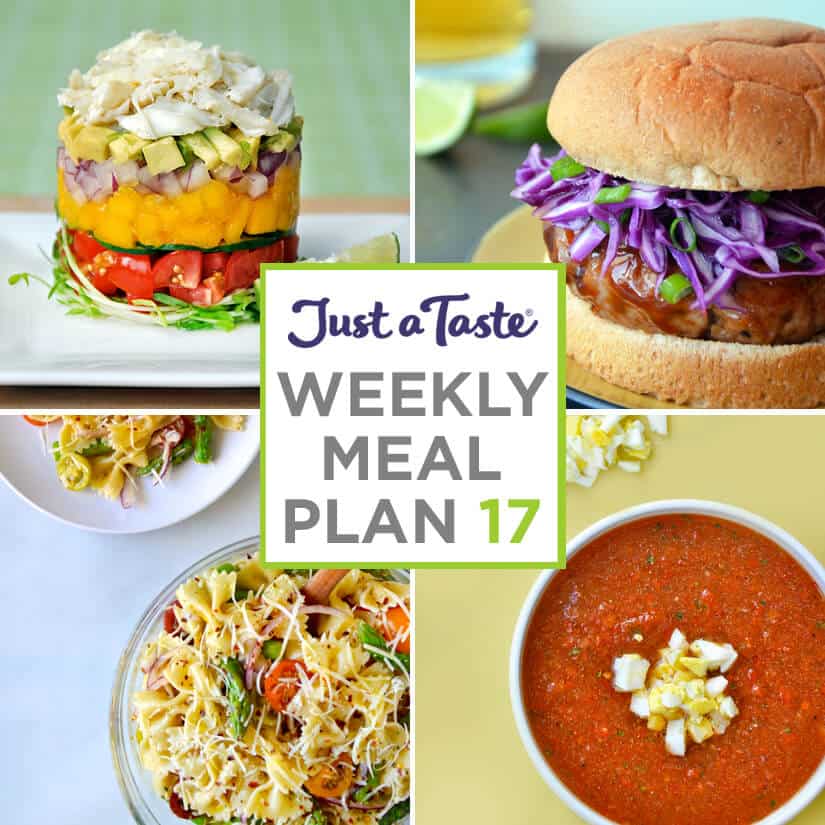 We are jumping into our seventeenth installment of our weekly Meal Plan series. This week features quick and healthy asparagus pasta salad, sweet and tangy barbecue pork burgers, fresh and flavorful crab stacks, and the best-ever chilled soup to beat the summer heat. And don't miss the crowd-friendly dessert dip that only takes 5 minutes to make!
Shopping List Download
Click here to download your Shopping List, which contains all of your ingredients for the week. Enjoy!