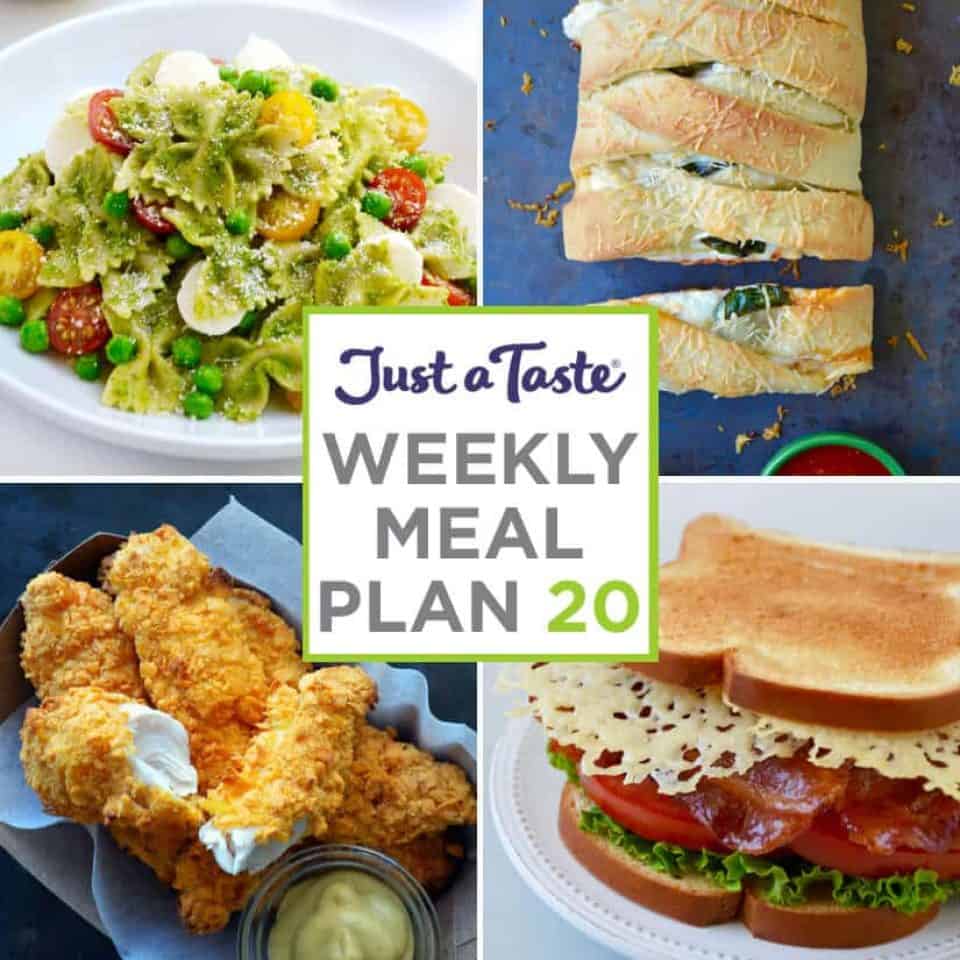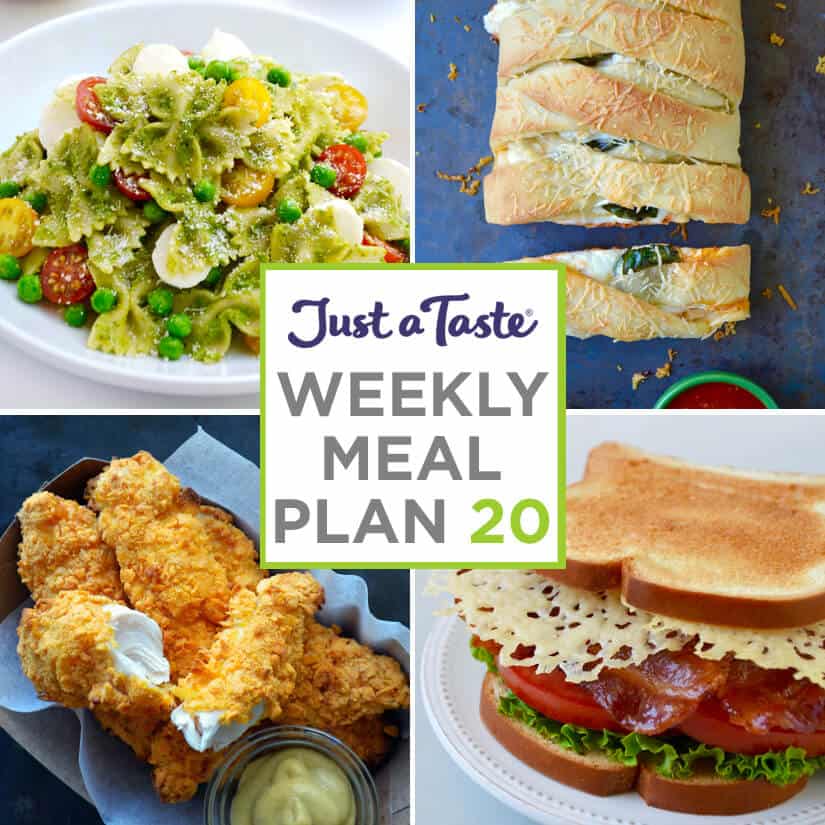 We are jumping into our 20th installment of our weekly Meal Plan series! This week is all about quick and healthy chicken tenders, crowd-pleasing pasta salad, quick-fix cheesy chicken stromboli and a tasty twist to a classic sandwich favorite. Plus, satisfy your sweet tooth with a super easy recipe for red velvet chocolate chip cookies!
Shopping List Download
Click here to download your Shopping List, which contains all of your ingredients for the week. Enjoy!