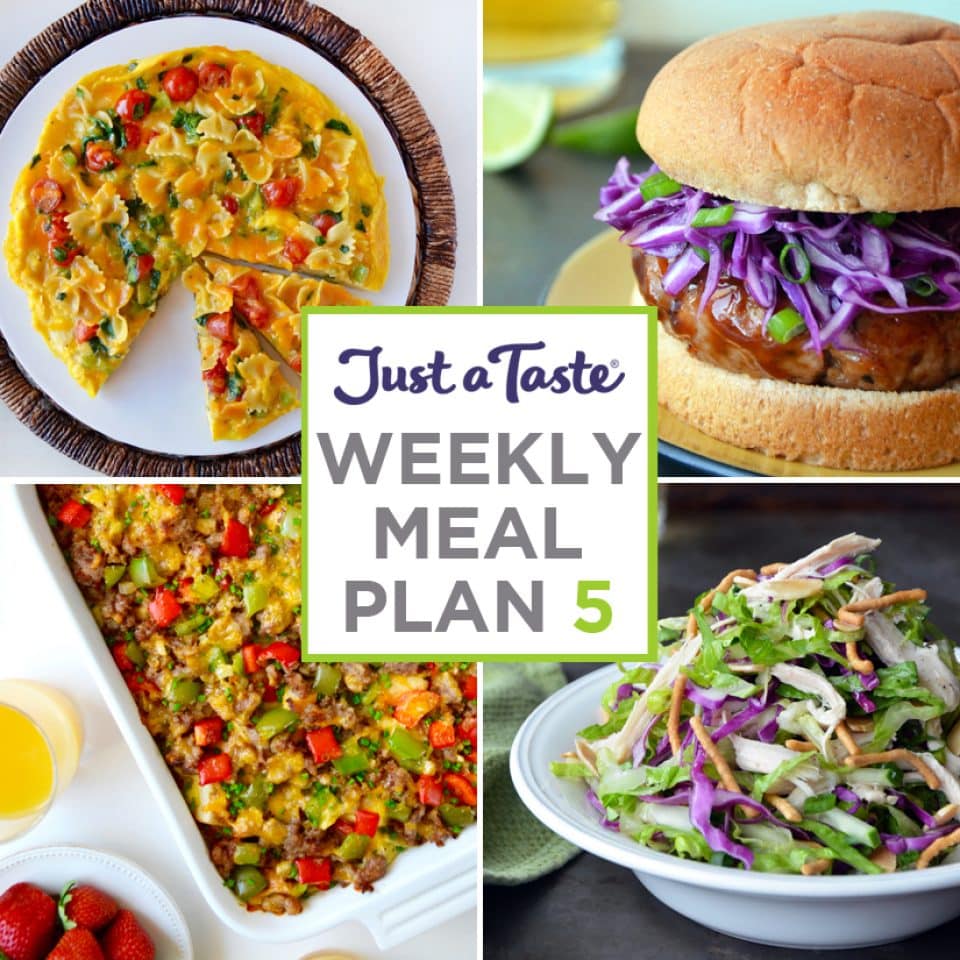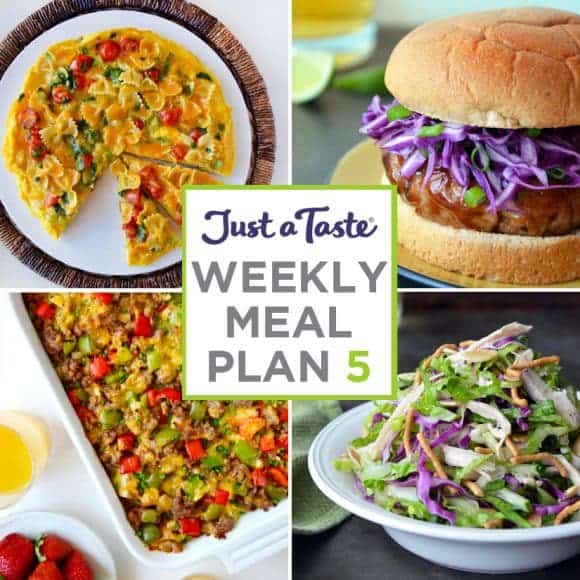 We are jumping into our fifth installment of our weekly Meal Plan series! This week features quick and easy Chinese chicken salad, sweet and tangy barbecue pork burgers, crowd-pleasing overnight casserole and the ultimate way to rid your fridge of leftovers. Plus, up your dessert game with an easy and impressive recipe for carrot cake!
Shopping List Download
Click here to download your Shopping List, which contains all of the ingredients for the week. Enjoy!