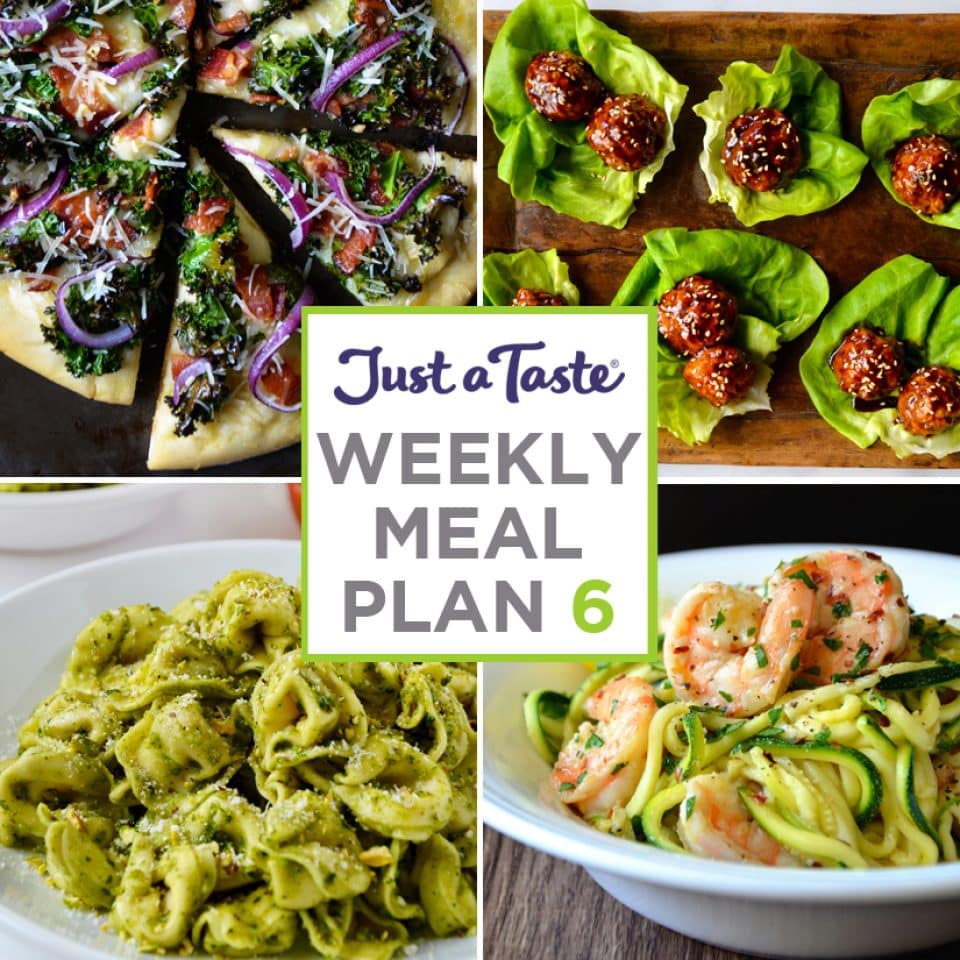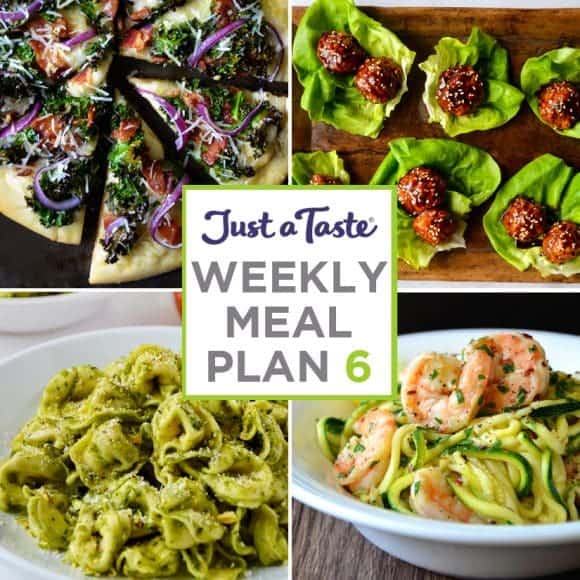 Welcome to the sixth installment of our weekly Meal Plan series! This week is all about getting dinner on the table in 30 minutes or less with quick and easy recipes for shrimp scampi with zucchini noodles, pistachio pesto tortellini, Asian chicken meatball lettuce wraps, and a tasty secret involving kale and bacon. And don't miss our savory twist to a southern-inspired sweet!
Shopping List Download
Click here to download your Shopping List, which contains all of the ingredients for the week. Enjoy!