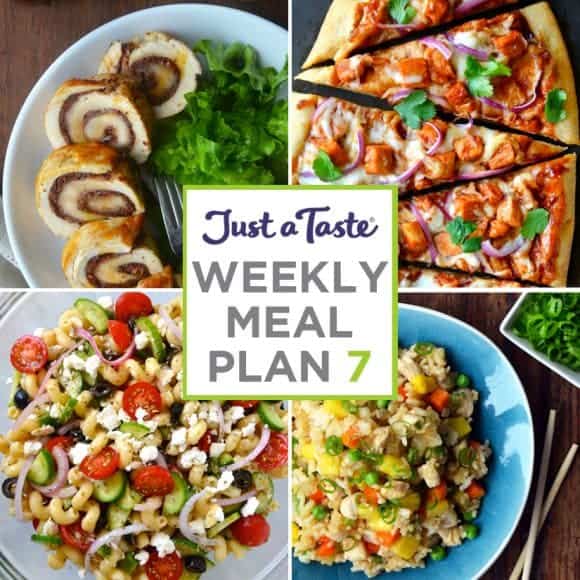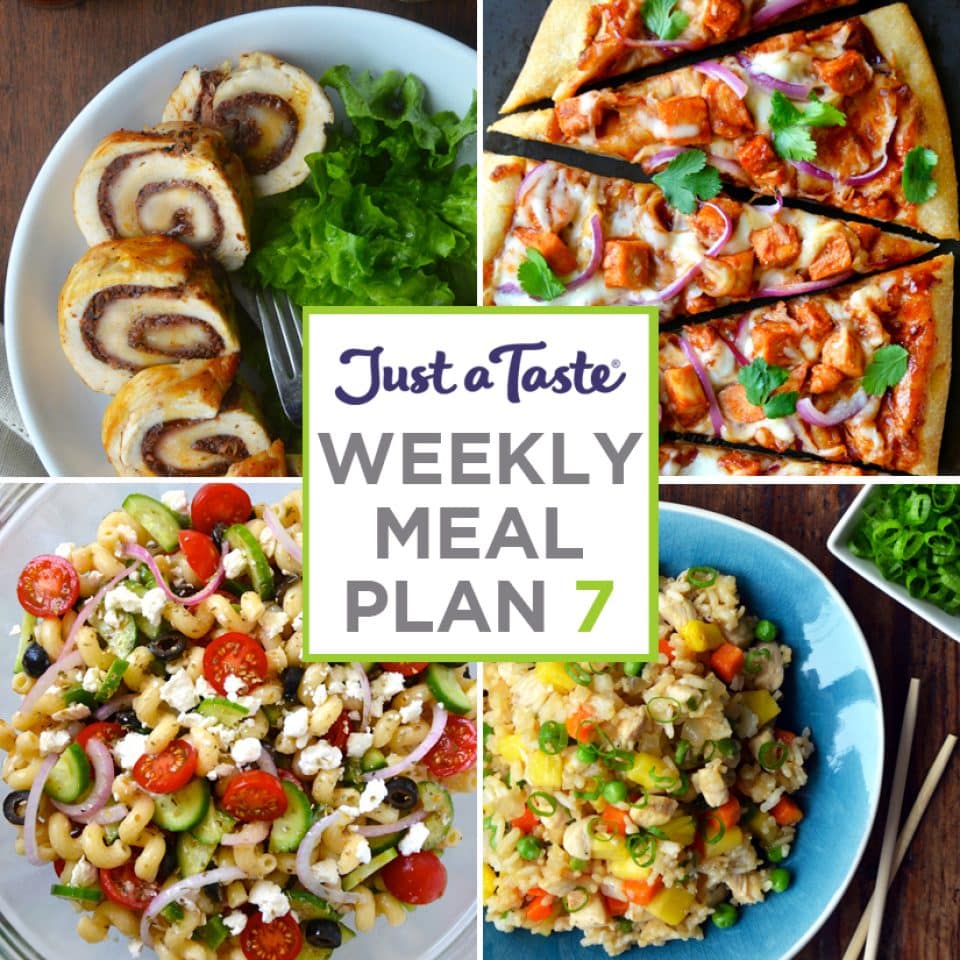 We are charging into our seventh installment of our weekly Meal Plan series! This week is all about chicken roulades, pineapple chicken fried rice, Greek pasta salad and an easy recipe to take your pizza to the next level. Plus, mix up your usual sweet treat with a warm and tasty recipe featuring dessert dumplings!
Shopping List Download
Click here to download your Shopping List, which contains all of the ingredients for the week. Enjoy!