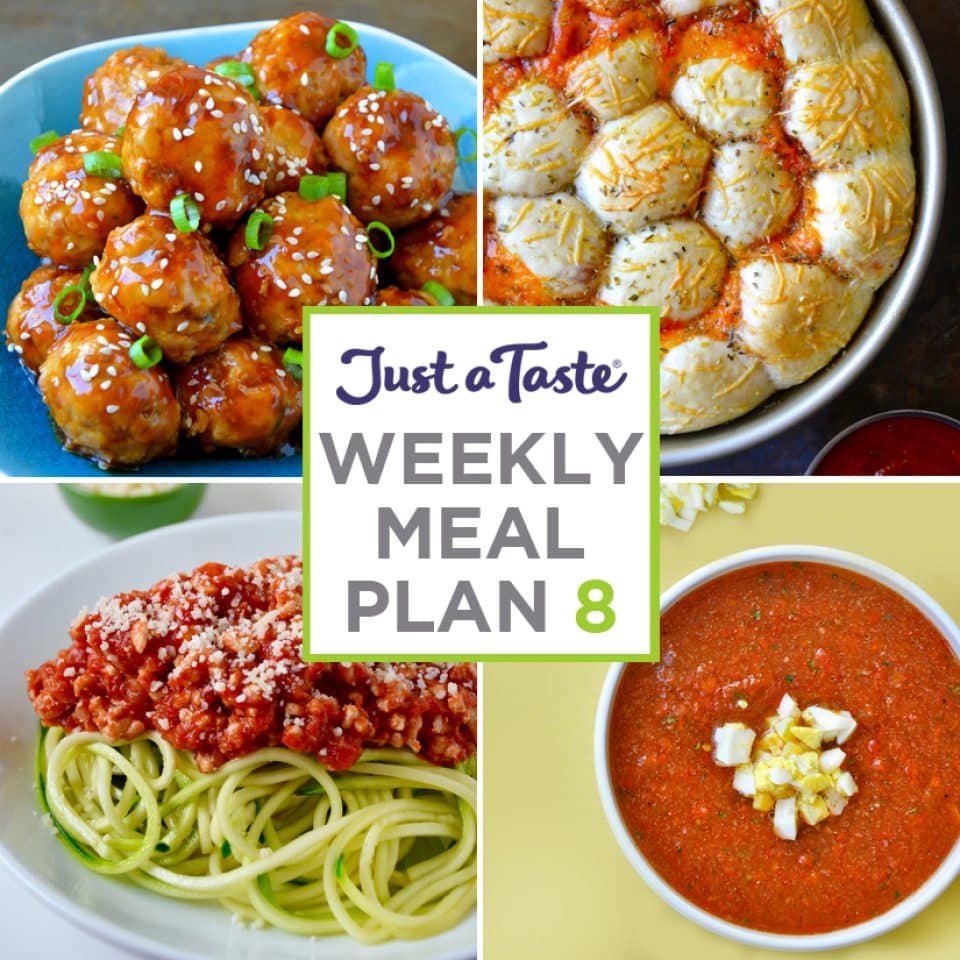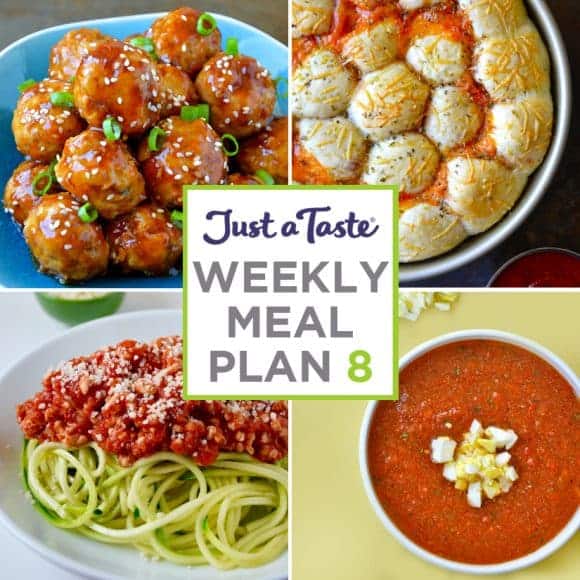 We are kicking off our eighth installment of our weekly Meal Plan series! This week is all about comfort foods with a twist, including flavor-packed chicken meatballs, no-fuss gazpacho, light and healthy turkey Bolognese and the perfect alternative to your usual pizza slice. And don't miss the finger-friendly sweet addition that combines tart apples with salted caramel!
Shopping List Download
Click here to download your Shopping List, which contains all of the ingredients for the week. Enjoy!