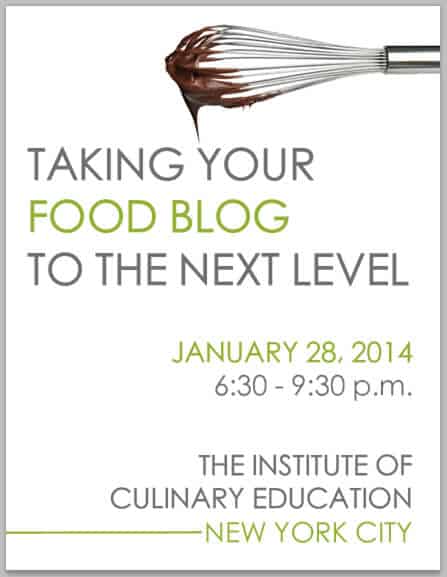 Looking to increase traffic to your food blog? Stumped on food styling? Wondering how to make money blogging? Join me on Tuesday, January 28 at the Center for Food Media at The Institute of Culinary Education (ICE) in New York City for a 3-hour intensive course on taking your food blog to the next level.
I'll be providing individual blog consultations as well as group instruction focused on growing, refining, marketing and profiting from your food blog. Tickets are $75 and on sale now, so head over to ICE for more info and to sign up!
What: Taking Your Food Blog to the Next Level
When: Tuesday, January 28, 2014 from 6:30 – 9:30 p.m.
Where: The Institute of Culinary Education in New York City
This post may contain affiliate links.