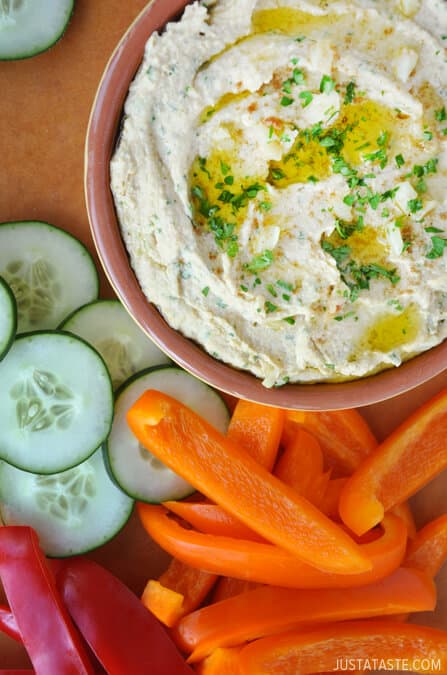 Last week I kickstarted what I was hoping would be a 10-day fling with healthy eating, starting with a serving of Pumpkin Turkey Chili and ending with a snack of Roasted Garlic Hummus. On Monday night I bypassed the Halloween festivities in favor of some hardcore writing, editing and football-watching. And that's when things went awry.
My beloved San Diego Chargers were taking on the Kansas City Chiefs and I was pumped to be crunching my way through crudite and figure-friendly hummus. Four turnovers, a missed overtime opportunity and a 20-23 loss later and I found my hand at the bottom of the chocolate-covered pretzels bag. Dang it, Chargers. You're driving me to carbo-loaded binges.
I'm back on track after the loss, and last night paired my Roasted Garlic Hummus with chicken kebabs, shirazi salad and pita I picked up from Ravagh in midtown Manhattan. This hummus recipe has also become my go-to accompaniment for Homemade Falafel. The quick, easy and super creamy dip was a total success, which is way more than I can say for the Chargers.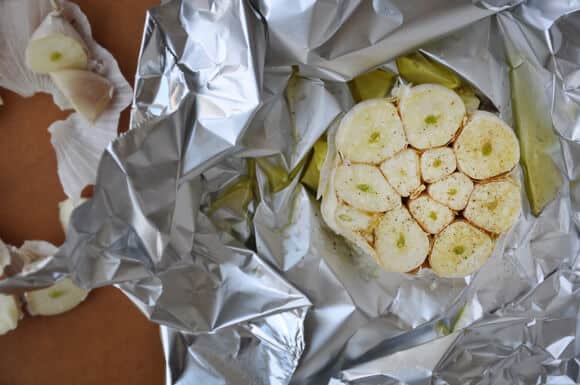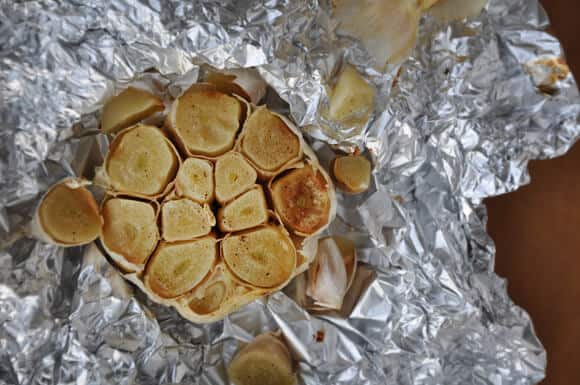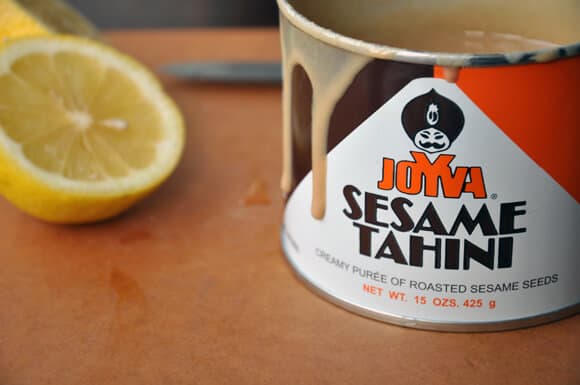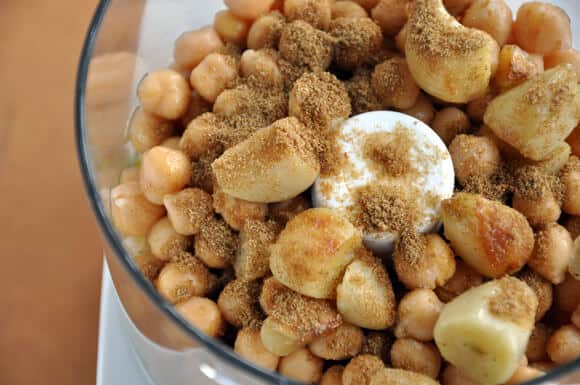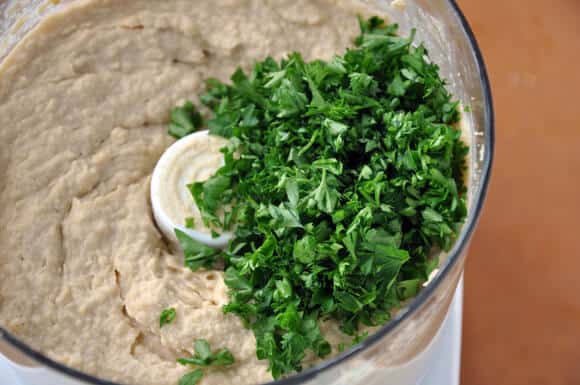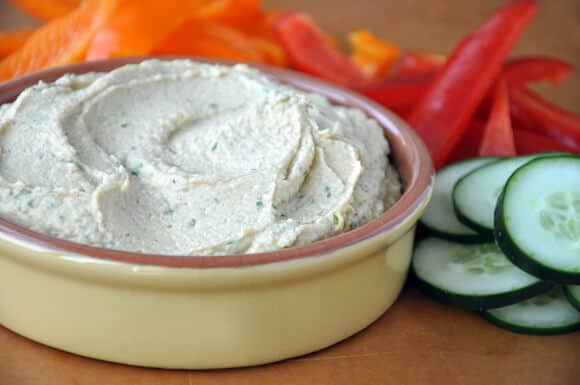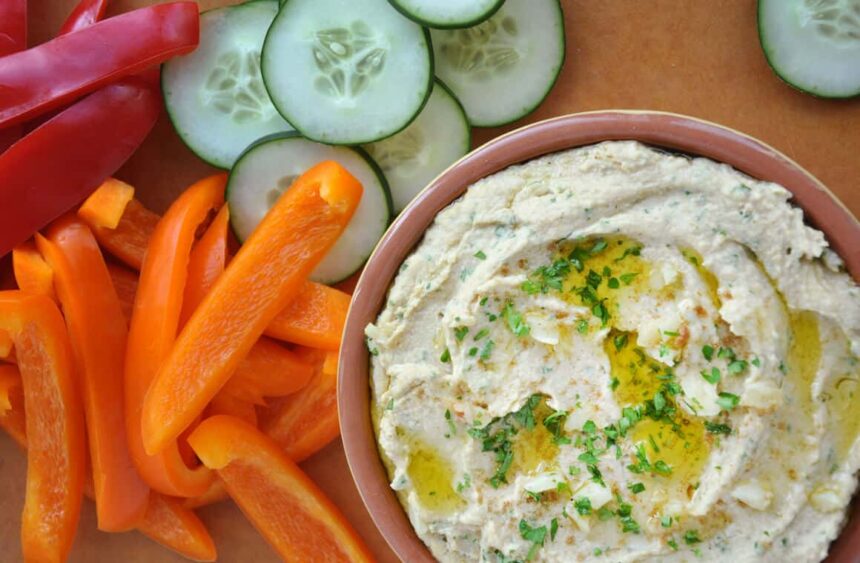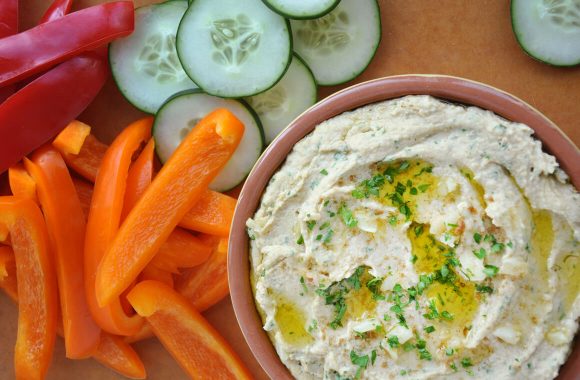 Ingredients
1

head garlic

1

(16-oz.) can chickpeas, drained and rinsed

1/3

cup

tahini (sesame paste)

2

Tablespoons

fresh lemon juice

2

Tablespoons

olive oil

1

teaspoon

ground cumin

3

Tablespoons

water

3

Tablespoons

minced parsley
Instructions
Preheat the oven to 400ºF.

Slice the top one-third off the head of garlic, place the bottom portion on a piece of foil, drizzle it with olive oil and season it with salt and pepper. Place the top portion back on the head of garlic and crumple the foil to create a sealed packet. Roast the garlic in the oven for 30 minutes.

Remove the roasted garlic from the oven and squeeze the cloves into a bowl.

In the bowl of a food processor, pulse together half of the roasted garlic gloves with the chickpeas, tahini, lemon juice, olive oil and cumin, scraping down the sides and pulsing it just until smooth.

Add the water and parsley to the mixture, pulse it a few more times until combined, then season the hummus with salt and pepper.

Chop the remaining half of the roasted garlic cloves.

Transfer the hummus to a serving dish and garnish it with the chopped roasted garlic cloves, olive oil and parsley (optional).

★ Did you make this recipe? Don't forget to give it a star rating below!
Nutrition
Calories:
372
kcal
,
Carbohydrates:
11
g
,
Protein:
7
g
,
Fat:
35
g
,
Saturated Fat:
4
g
,
Sodium:
22
mg
,
Potassium:
234
mg
,
Fiber:
2
g
,
Vitamin A:
530
IU
,
Vitamin C:
15.9
mg
,
Calcium:
74
mg
,
Iron:
2.8
mg
This post may contain affiliate links.