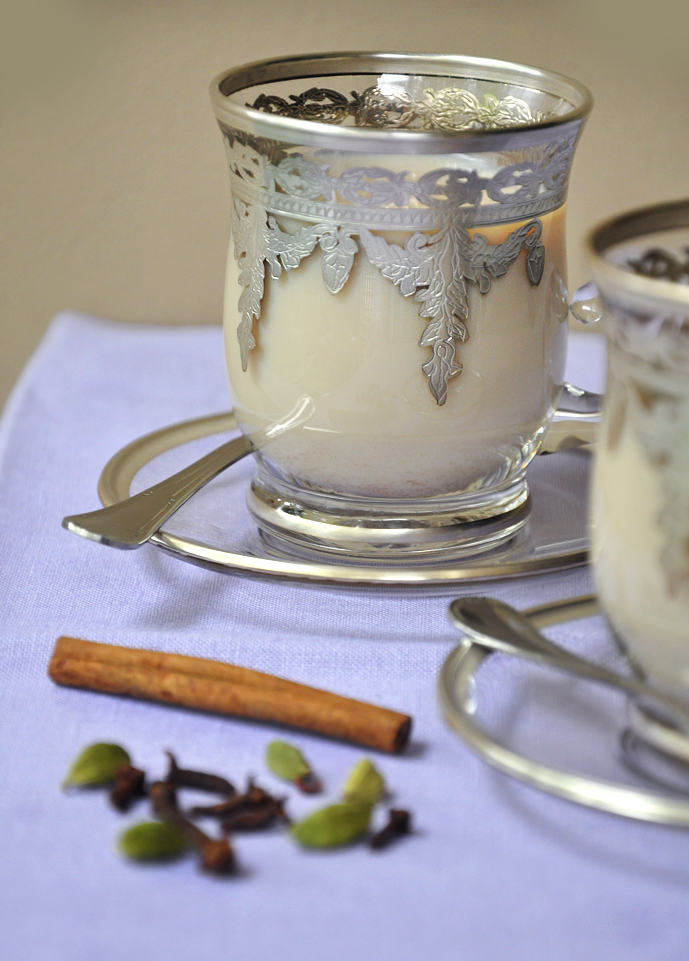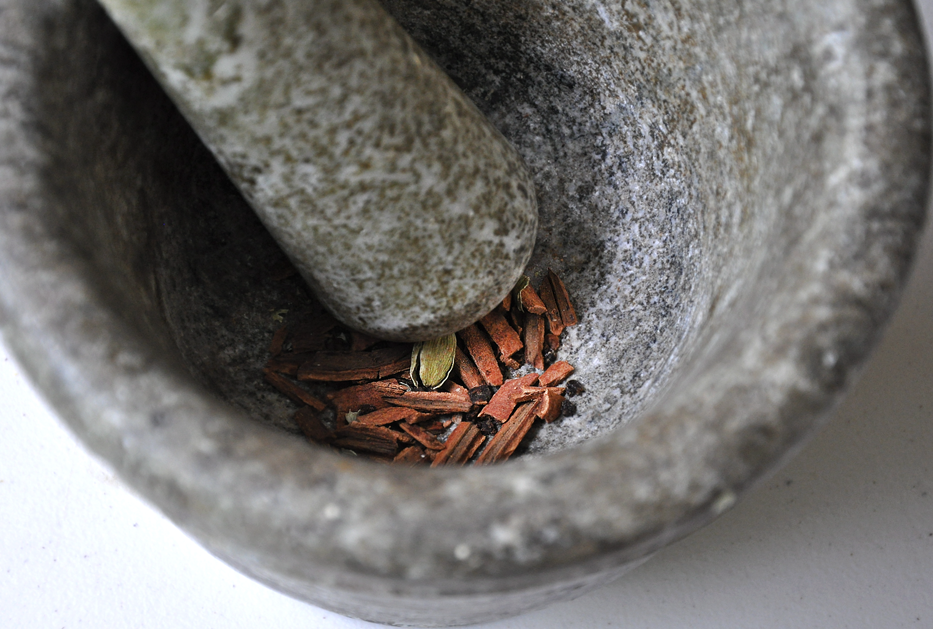 A meal just isn't a complete meal unless the last taste is something sweet. Whether it's Mini Macaroons after dinner, Monster Cookies after lunch or red licorice after breakfast (yep, the scrambled eggs just weren't doing it for me this morning), a sugary finale is an absolute must.
And dining out is no different. If there's a dessert menu, we're looking at it. So I was thrilled when I came across a super simple recipe for one of my all-time favorite, any-time-of-the-day, slightly sweet Spiced Chai Tea. And in an attempt to curb the calories, I've swapped in non-fat milk and Splenda to make this hot or iced beverage totally guilt-free.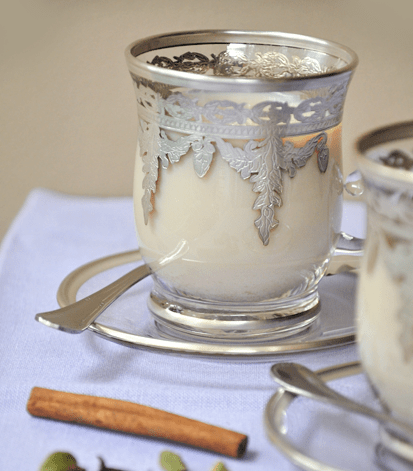 Ingredients
2

cardamom pods

1

cinnamon stick

2

whole cloves

2

cups

non-fat milk

2

packets Splenda

2

Earl Grey tea bags
Instructions
Lightly crush the cardamom, cinnamon stick and cloves using a mortar and pestle (or a plastic bag and rolling pin). Do not powder them.

Combine the non-fat milk and crushed spices in a saucepan and bring them to a boil. Reduce the heat and simmer the mixture, uncovered, for 2 minutes.

Add the sugar and tea bags and continue simmering the mixture for 5 minutes.

Strain the mixture into cups and serve hot. Or, for cold tea, strain and serve the tea in glasses filled with ice.

★ Did you make this recipe? Don't forget to give it a star rating below!
Recipe adapted from Williams-Sonoma.