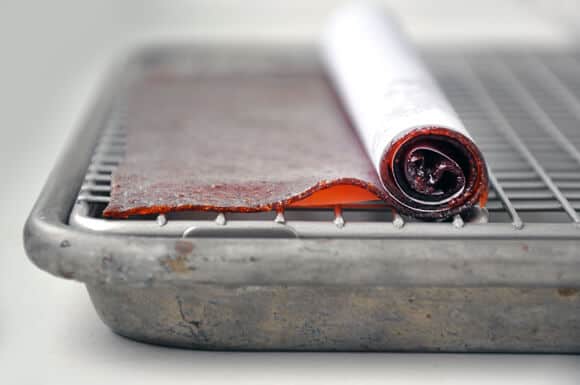 I was a fruit snack fanatic as a child.
Every variety prompted a specialized approach as to how it was best enjoyed. Gushers required a small bite of the tiny capsules before sucking out the sticky juice. Fruit by the Foot served as a decent whip before inching your way to the end of the chewy rope. And cut-outs in classic Fruit Roll-Ups made for edible glasses when adhering the sticky sheet to one's face. What parent wouldn't love that level of creativity?
And while I'm past the days of racing down the supermarket snack aisle to find my favorite box, I'm definitely not past the get-stuck-in-your-molars chewy texture and the sweet fruit taste. Homemade Fruit Roll-Ups fill that craving, sans all the corn syrup. It takes just two ingredients—strawberries and sugar—for this DIY version. Reduce the amount of sugar based on how sweet your berries are, and don't forget to get the kids (or kid-like adults) involved by using cookie cutters to stamp out their favorite shapes.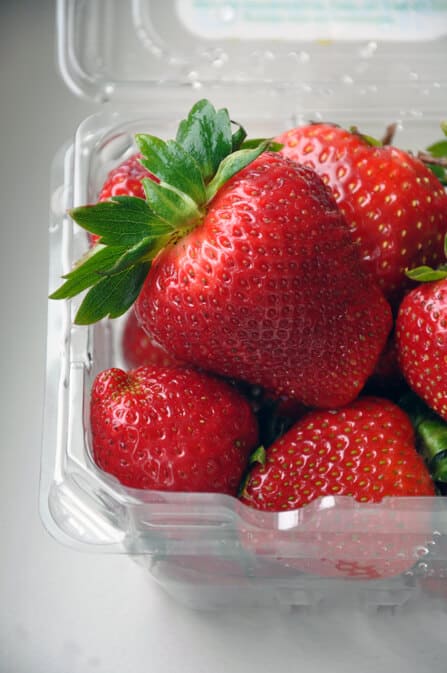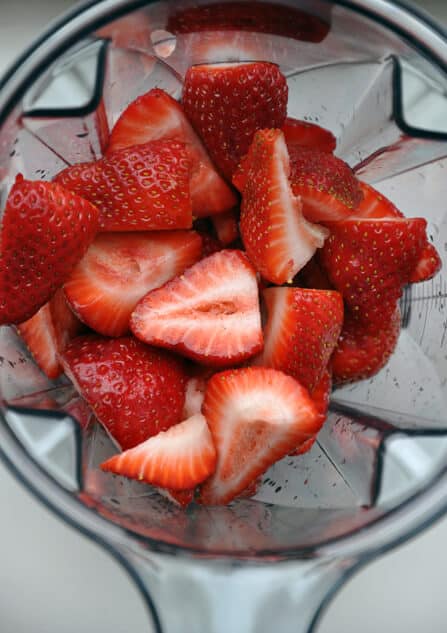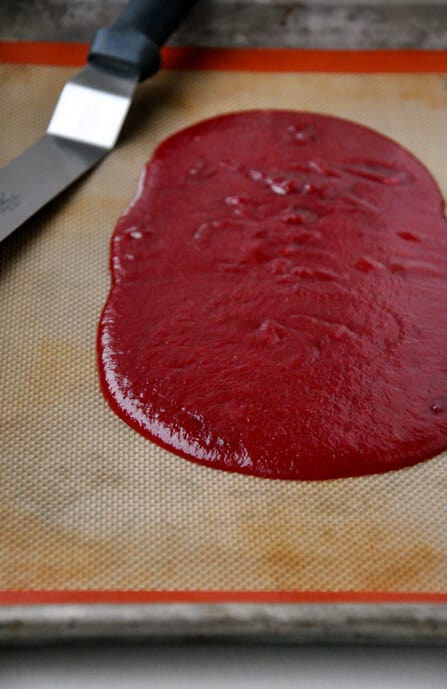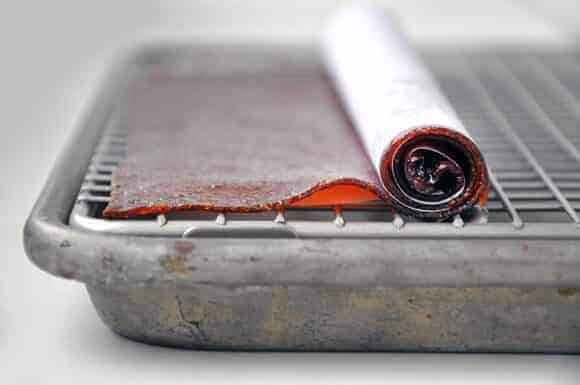 Ingredients
4 1/2

cups

strawberries, halved

3/4

cup

sugar
Instructions
Combine strawberries and sugar in a blender and purée until smooth.

Strain the mixture through a fine-mesh sieve into a large saucepan.

Bring the purée to a boil, then reduce it to a simmer and cook over medium-low heat, stirring occasionally for 45 minutes to 1 hour. Stir it more frequently at the end until the mixture has reduced to 1 to 1¼ cups. It should be thick enough to fold over itself.

Preheat the oven to 200°F and line a large baking sheet with nonstick liner, such as a Silpat.

Pour the hot purée onto the liner and use an off-set spatula to spread it thinly (as evenly as possible) into a 15"x10" rectangle.

Dry the purée in the oven until it feels slightly tacky but does not stick to your fingers, roughly 2 to 3 hours.

Transfer the roll-ups (still on the Silpat) onto a cooling rack to completely dry, at least 3 hours (and up to 24).

Place a piece of parchment paper on top of the fruit roll-ups and then peel off the paper and the roll-ups together. Roll them up in the parchment, or cut with cookie cutters into desired shapes.

★ Did you make this recipe? Don't forget to give it a star rating below!
Nutrition
Calories:
78
kcal
,
Carbohydrates:
19
g
,
Potassium:
99
mg
,
Fiber:
1
g
,
Sugar:
18
g
,
Vitamin A:
10
IU
,
Vitamin C:
38.1
mg
,
Calcium:
10
mg
,
Iron:
0.3
mg
This post may contain affiliate links.