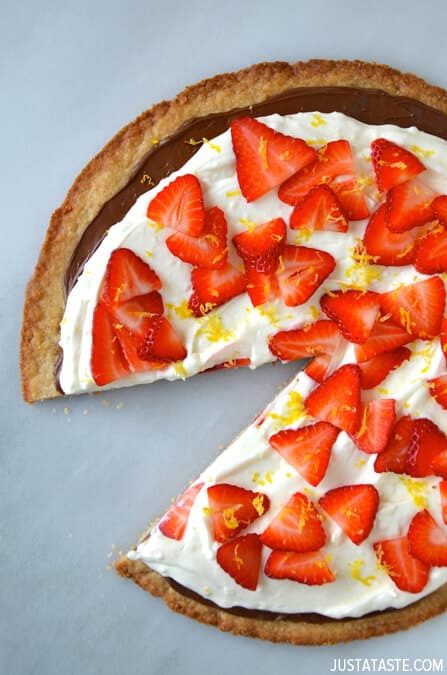 Giant shortbread cookie. Sliced strawberries. Whipped mascarpone. Creamy Nutella. I like where this is all going.
To continue on the trail to tastiness, head on over to the Better Homes and Gardens Delish Dish blog, where I'm serving up this crowd-friendly recipe for Strawberry-Mascarpone Dessert Pizza. And speaking of delicious parties…
I am having a blast over on the Just a Taste Facebook page, chit-chatting with you all about everything from our love (and hatred) of licorice/cilantro/mayo/(insert polarizing ingredient here), voting on the best fast casual burger joint (In-N-Out? Shake Shack? Five Guys?) and yes, even taking you behind the scenes of the recipe creations you see each week on the site.
Care to join us? Tune in below for a taste of the Strawberry-Mascarpone Dessert Pizza in motion, and then come join the festivities on Facebook.
This post may contain affiliate links.