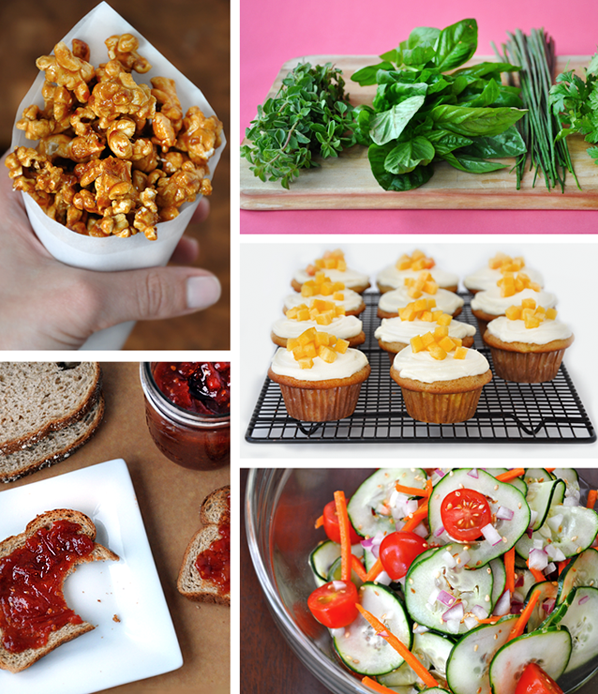 Summer Fest 2010 proved to be a huge hit. I had the chance to meet (via email at least) some of the best food bloggers in the country and to swap recipes, tips and tricks with all of you via your glorious comments. Your posts and feedback have been an inspiration!
Feel free to continue posting your recipes on Just a Taste and I'd encourage you all to participate in Fall Fest 2010, which is already in motion over at A Way to Garden. Stay tuned as I cook and bake my way into what will surely be a fantastic, food-filled fall.
Summer Fest 2010 Recap:
Cukes n' Zukes: Cucumber + Sesame Salad
Corn: Caramel Corn
Herbs, Greens + Beans: Fresh Herb Ricotta
Stone Fruit: Peaches + Cream Cupcakes
Tomatoes: Tomato Jam
This post may contain affiliate links.