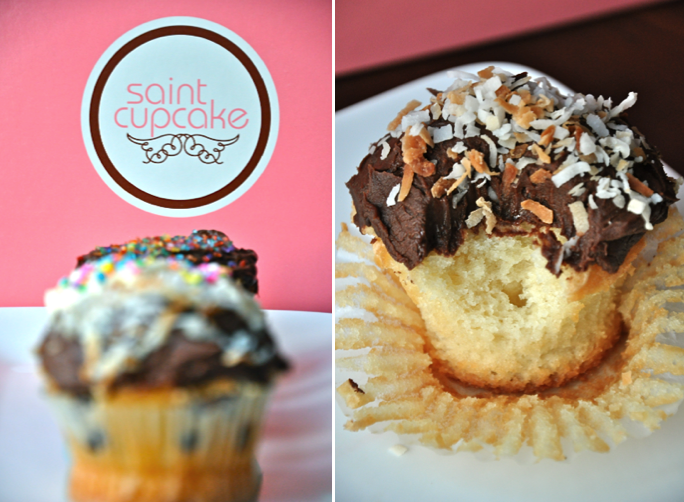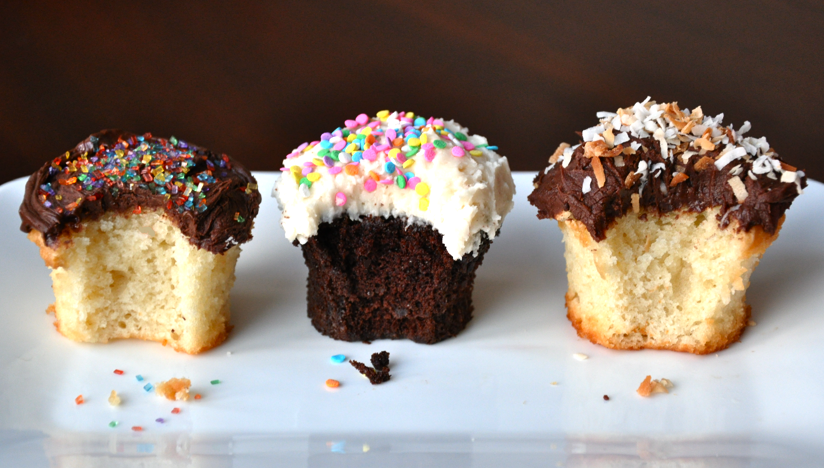 Move over Magnolia, there's a new cupcake in town. And you don't even have to be in New York to sink your teeth into one of Saint Cupcake's heaven-sent sweets. I had the chance to sample three different flavors after Just a Taste was selected by the Foodie Blogroll to receive a Saint Cupcake Kit. These all-in-one boxes ($21 per kit) ship straight to your front door and come stuffed with your choice of 8 different cupcakes, 4 types of icing and a whole host of colorful candy toppings.
I mixed up my favorite flavors to create the following (pictured above, left to right): Vanilla Toffee Cupcake with Hot Chocolate Icing, Chocolate Cupcake with Buttercream Icing and Vanilla Chocolate Chip Cupcake with Vegan Chocolate Icing.
See more pics after the jump and find out if this shipment of sugar is really worth the splurge …
Check out the breakdown for flavor, price and originality below.
Flavor:
Moist, slightly crumbly and full of body. While the actual cupcakes were on the smaller side, these treats packed a whole lot of flavor. And have no fear, vegan virgins! I'm about as far from vegan as they come, and yet the Vegan Chocolate Icing was my absolute favorite. Top it off with toasted coconut for the perfect semi-homemade finish to any meal.
Price by Comparison:
Saint Cupcake Kit – $21 for three cupcakes with assorted icings and toppings, includes shipping; $7.50 for 3 cupcakes bought at store
Magnolia Bakery – $9 for three cupcakes
Crumbs Bake Shop – $11.25 for three cupcakes
Originality:
Saint Cupcake's kit seems a bit pricey, although the DIY-feature of this delivered dessert does make up for the added cost. All this goodness comes wrapped up in a super-cute pink box complete with detailed instructions for the best way to frost your 'cakes. Cute and delicious? Sweet success indeed.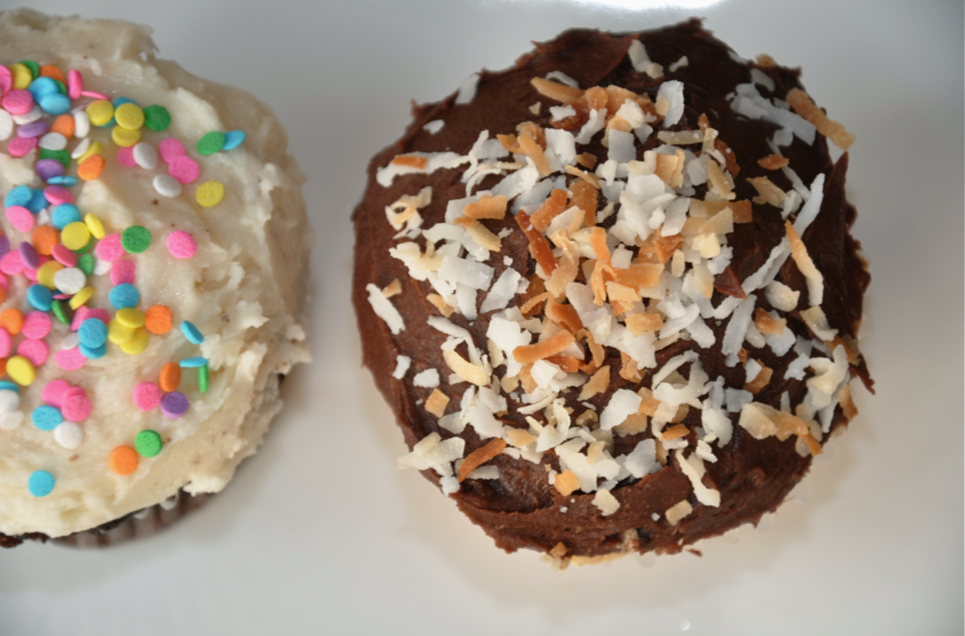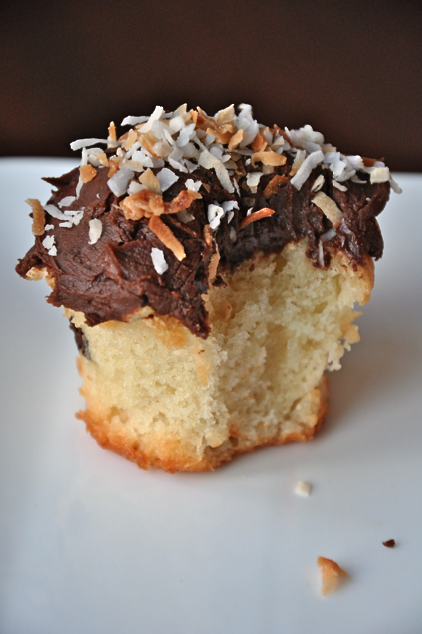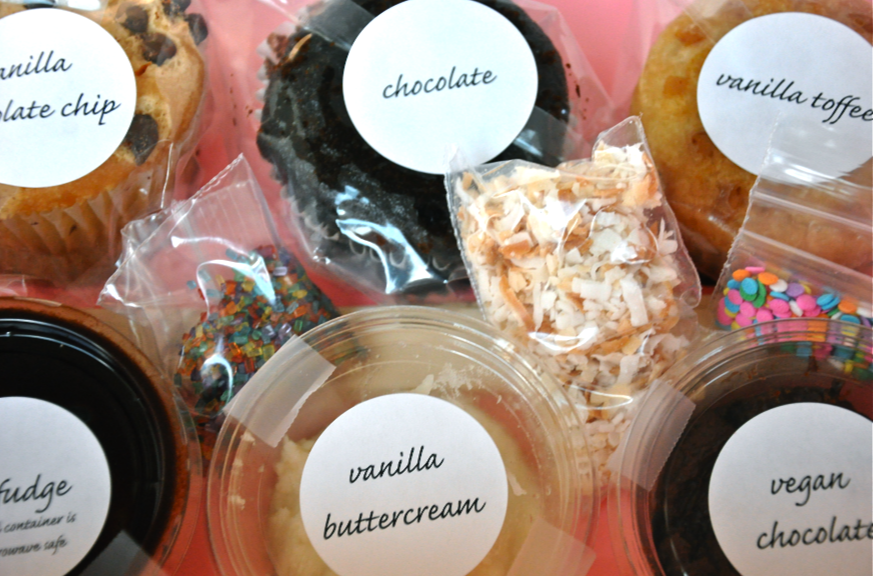 This post may contain affiliate links.