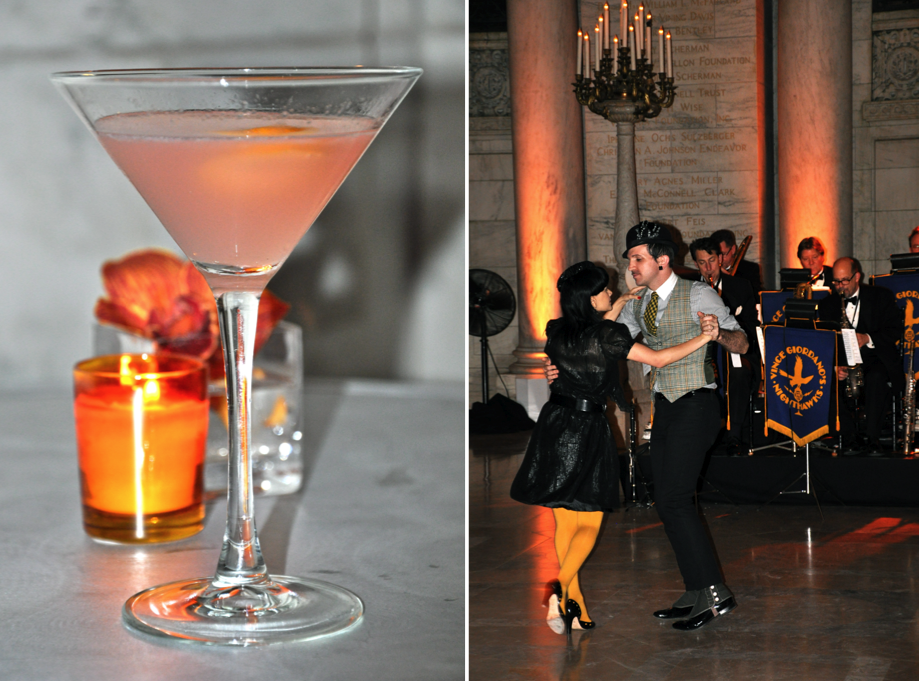 Last night my friend Dan invited me to the first ever Manhattan Cocktail Classic held at the New York Public Library. The event celebrated the "history, contemporary culture, and artful craft of the cocktail" by featuring some of the city's best mixologists, cocktail historians and libation lovers.
We strolled the halls of one of New York's most famous buildings, sipping on shaken and stirred concoctions whipped up by top wine and spirit aficionados. Stops at any of the six bars included classic takes on the Cosmopolitan (with a fiery citrus twist) and creative riffs on liquid favorites like the Morehouse Mollifier, a mix of vodka, Grand Marnier, fresh lime juice and a spritz of orange blossom water.
Endless cocktails were accompanied by hallway-length buffet tables piled high with smoked pork, vegetable confit and shredded duck. We nibbled on finger-friendly favorites that included our pick of creamy sheep and goat milk cheeses served on toasted crostini and a raw bar lined with ice-cold oysters.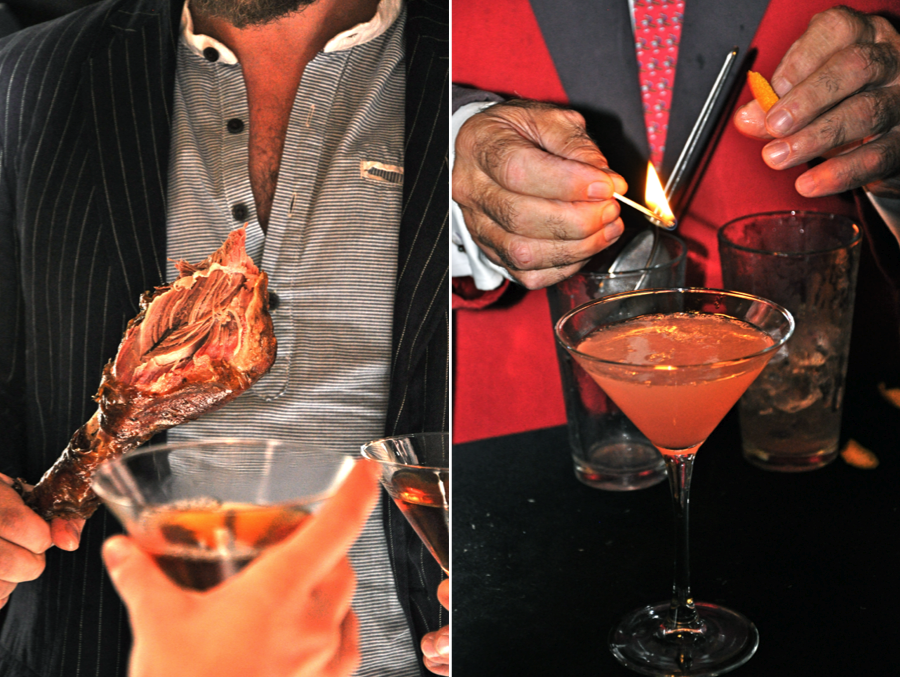 The event was nothing more than a liquid homage to the city's best cocktails, featuring top-shelf purveyors like Hendrick's gin and Bulleit bourbon. City slickers danced the night away to a full orchestra, snacking on tasty bites and hand-held favorites like the turkey leg pictured above.
The evening was undoubtedly a success – measured simply by the magnitude of the tapping feet and bellowing laughs echoing through the stone-cold marble arches. And as if this showcase of liquid courage wasn't enough to satisfy our parched palletes, the hosts warned that last night was merely a preview. Mark your calendars, the official Manhattan Cocktail Classic will be taking place from May 14-18, 2010, and it's guaranteed to be "bigger, better, boozier." Salud!