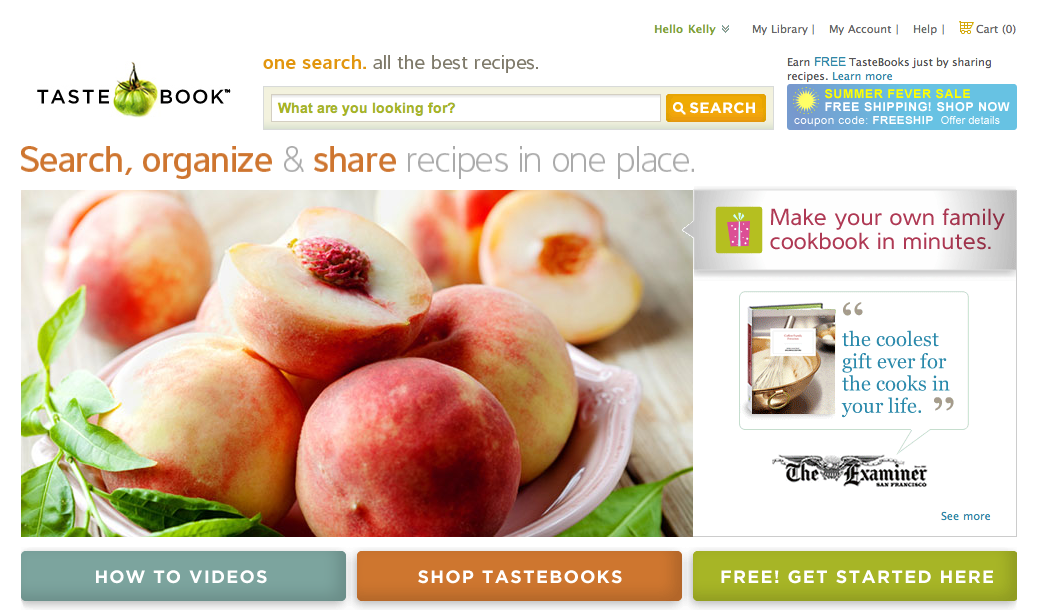 As a child I used to read through my mom's endless countertop cookbook collection, flipping through page after page of Giada's and Ina's latest creations. And while my tiny New York City kitchen reached its maximum book occupancy long ago, I recently made room for one more – a personalized cookbook detailing my 40 or so favorite recipes and photos from culinary school.
Rather than immortalize my gastronomical journey on scraps of paper, I opted to create a Just a Taste of … Culinary School Tastebook, a custom-designed cookbook containing my personal recipes and photos, which are printed out and bound into a beautifully crafted book. Best of all, the recipes are housed online for quick reference and safe-keeping.
Check out The Tastebook to design your own cookbook or to search through an impressive list of pre-made books designed by the likes of editors from Epicurious, Simply Recipes and RecipeZaar.
This post may contain affiliate links.