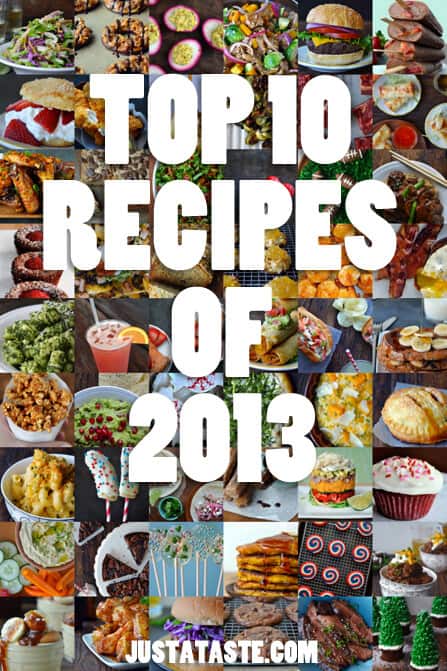 Another year has come and gone, and what a year it has been! While 2012's top recipes were mostly on the sweet side, the most popular recipes for 2013 proved to be a vibrant mix of appetizers, entrées, healthy snacks, and of course, desserts.
While I have my favorites for the year, I've rounded up the Top 10 recipes of 2013 based entirely on your number of visits. It has been a record year for Just a Taste, and it's all thanks to your amazing readership and dialogue, from recipe reviews and re-Tweets to Instagram comments and Facebook posts. Thank you for contributing to this fun and engaging community we have created together.
Ready to dig in? Join me in counting down the most popular recipes of 2013 below, and then get ready for an exciting year ahead filled with new recipes, videos, giveaways and more.