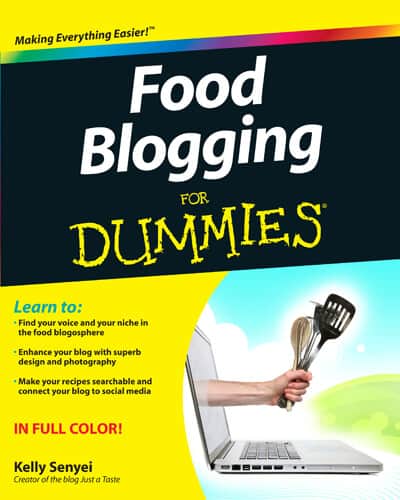 We're just five weeks away from the release of my new book Food Blogging For Dummies! The book is currently available for pre-order, but I am so excited to share it with you all that I'm giving away one copy every week until the book lands on shelves worldwide on April 17.
How can you enter for a chance to win a copy of Food Blogging For Dummies? Stay tuned for the upcoming Monday blog posts, which will feature behind the scenes content about the process of writing the book and which will also ask a question tied to food blogging. Leave your answer as a comment on each Monday post and I"ll use a random number generator to select a winner. Winners will be announced the following Monday.
Bottom line: Four Monday posts, four chances to win!
Wednesday posts will continue to feature a new recipe each week, but for an extra serving of Just a Taste, don't forget to sign up for the Just a Taste newsletter by entering your email address in the signup field on the right sidebar.