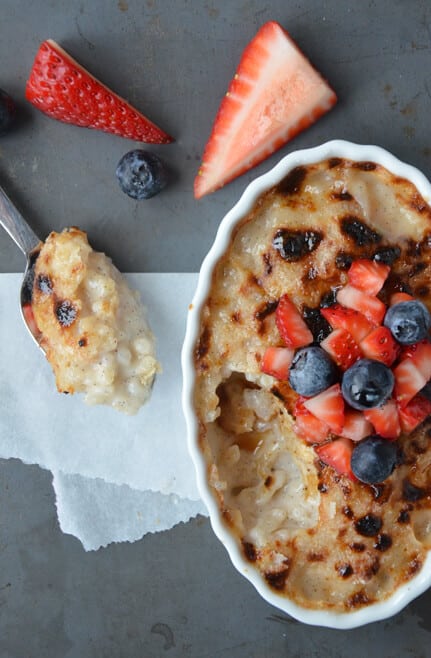 With so many restaurants to choose from in New York City, it's not hard to find a dozen or more to call all-time favorites—those places you frequent monthly, or even weekly, and yes, where everybody knows your name.
Not surprisingly, I've catalogued the 150 or so restaurants I've visited in Manhattan into a Google spreadsheet, complete with color-coordinated columns for their location, executive chef, dishes to try, dishes to miss and an overall review. I have dreams of one day turning it into a book, but until then, I want to let you in on one of my top picks: Koi.
Yes, that Koi (of Los Angeles fame). I have no hesitation confessing my love for a restaurant that's not a hole-in-the-wall, local's only, off-the-beaten path, farm-to-table, no-sign-so-you-have-to-guess-where-it's-located trendier than thou gem tucked along a side street in the West Village. Koi is boldly located in midtown, a place hardcore foodies often avoid like, well, chain restaurants. But if stellar sushi and sashimi is what you're on the hunt for, head to West 40th Street to satisfy your craving. And if your idea of a post-sushi sweet is sliced oranges, you have one more reason to make Koi your next reservation: rice pudding crème brûlée.
I've never been a fan of rice pudding and have always included it, along with panna cotta and tiramisu, in the "Desserts Not Worth the Splurge" category. Add a crackly top to creamy vanilla bean-infused rice and you have a whole new story. I've been perfecting this recipe over the past few weeks, and while a kitchen torch makes for an evenly caramelized crust, it's certainly not required for the more rustic allure of this broiled two-in-one dessert.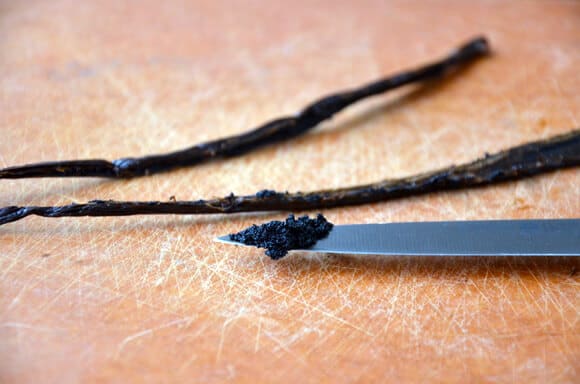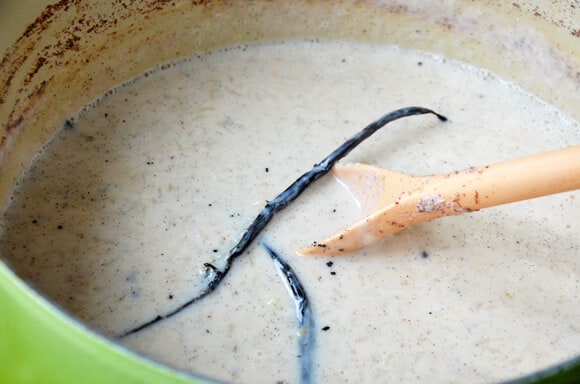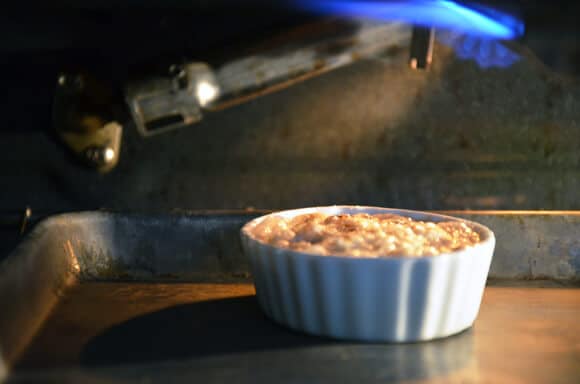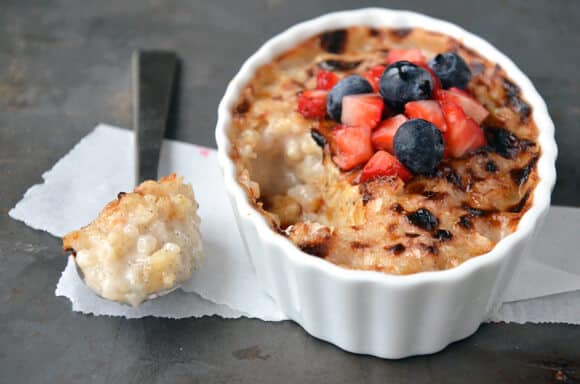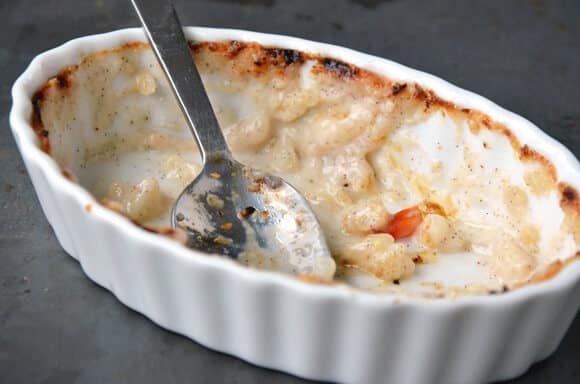 Craving more? Sign up for the Just a Taste newsletter for a second fresh serving of content delivered straight to your inbox each week! And stay in touch on Facebook and Twitter for all of the latest updates.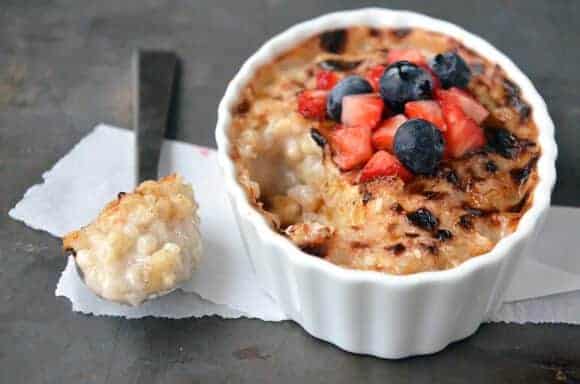 Ingredients
6

cups

whole milk

1

cup

Arborio (or other short-grain) white rice

1/2

teaspoon

ground cinnamon

1/8

teaspoon

salt

1

vanilla bean

1 1/8

cup

sugar

Fresh berries, for garnish (optional)
Instructions
Bring the milk, rice, cinnamon, and salt to a boil in a large, heavy-bottomed saucepot over medium-high heat.

Reduce heat to medium-low and simmer (uncovered) stirring frequently and scraping the bottom of the pot to ensure the rice isn't sticking, for about 20 minutes, or until the rice is tender.

Split the vanilla bean in half lengthwise, scrape out the seeds and add them to the pot, along with the scraped pod and 1 cup sugar. Simmer, stirring, until slightly thickened, 5 to 7 minutes.

Remove saucepot from the heat, take out the vanilla bean pod and transfer the rice pudding to an oven-safe dish (or dishes). Let cool 20 minutes.

Sprinkle rice pudding with remaining 3 tablespoons sugar and place under broiler until sugar has caramelized and formed a hard shell (See Kelly's Notes). Watch the sugar carefully and rotate the dish (or dishes) to ensure even caramelization.

Top with fresh berries and serve immediately.
Kelly's Notes:
The pudding will thicken as it cools, so ideally it should be a bit thinner than you want when you stop cooking it.

The easiest way to broil without burning yourself is to place the dish on a sheet tray so that you're rotating the larger sheet tray rather than a smaller dish.

A thin, even layer of sugar atop the pudding is critical for perfect caramelization. After you sprinkle it atop the pudding, shake it around the dish and carefully pour out the excess.

★ Did you make this recipe? Don't forget to give it a star rating below!
Nutrition
Calories:
311
kcal
,
Carbohydrates:
56
g
,
Protein:
7
g
,
Fat:
6
g
,
Saturated Fat:
3
g
,
Cholesterol:
18
mg
,
Sodium:
115
mg
,
Potassium:
260
mg
,
Sugar:
37
g
,
Vitamin A:
295
IU
,
Calcium:
207
mg
,
Iron:
1.1
mg
This post may contain affiliate links.
Recipe inspired by Koi restaurant in New York City.