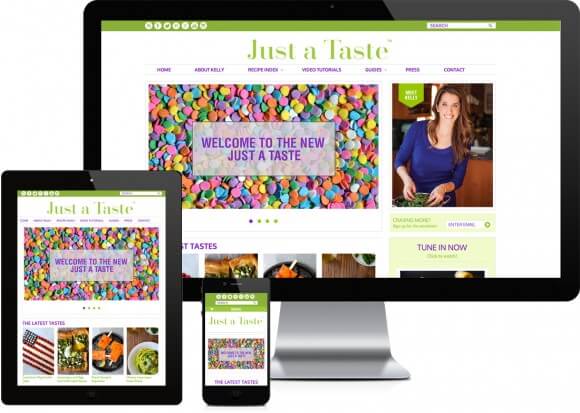 Welcome to the new and improved Just a Taste!
I'm excited to introduce you to the new site, which features an updated look and countless new features to make it easier than ever to access and share cooking and entertaining inspiration for every meal and any occasion.
The new site features several major updates, including:
Mobile-Friendly Viewing: Enjoy Just a Taste on the go thanks to a new mobile-friendly layout that allows you to better view and share content when visiting the site from your mobile or tablet devices.
Homepage Highlights: Discover what's hot on Just a Taste with a new homepage layout highlighting the latest tastes, most popular recipes and featured videos.
Recipe Slideshows: Click, drool and repeat with new recipe slideshows showcasing seasonal ingredients, quick-fix meals, top-rated recipes and more.
Video Library: Tune in to Just a Taste's expansive video library with easier access to searching and sorting through cooking and entertaining videos.
Recipe Index: Find inspiration for your next meal by easily and quickly searching through more than 450 recipes categorized by dish and by ingredient.
I'd like to give a special shout-out to the talented team at Tinyfrog Technologies, who has been a spectacular partner in helping me bring my new vision to life.
I hope you enjoy all that the updated site has to offer. If you experience any issues or want to provide feedback, please don't hesitate to email me at kelly@justataste.com.