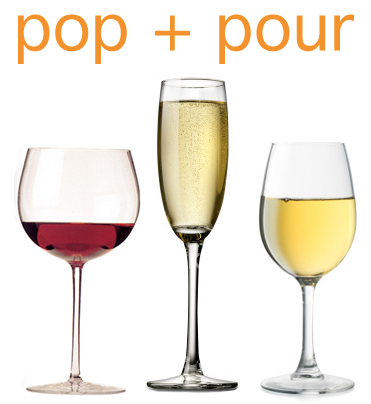 You're presented a bottle of wine. You swirl. You sniff. You sip. And if you're like me, you do a quick glance around the restaurant and pray that the fake show you just put on was actually accepted by your fellow dining patrons.
I love wine. I just don't know a darn thing about it.
So that's why I enrolled in the Wine Essentials course at The Institute of Culinary Education. The course is a 6-week foray into everything from history and maturation to swirling and fermentation. It's wine 101, and I'm already beaming with new-found knowledge. Last night I learned that wine was the first ever alcoholic beverage, and after a lengthy series of trials and errors, wine has evolved into what it is today: an outstanding accompaniment to food, a method of relaxation and an often times needed lubricant for socialization.
Our class of 15 students sipped and spit our way through nine different wines during our introductory lesson. We began with basic tastes (sweet, salty, bitter and sour) and then introduced our newly-oriented taste-buds to a range of whites, reds and even champagne. My biggest take-away from the evening was learning to pair specific wines with foods, and the list below includes recipes from Just a Taste with suggested pairings from the wines I tasted last night. So pop open a bottle and stay tuned for next week's post, Wine Essentials: Part 2 …
Just a Taste Recipes + Wine Pairings: