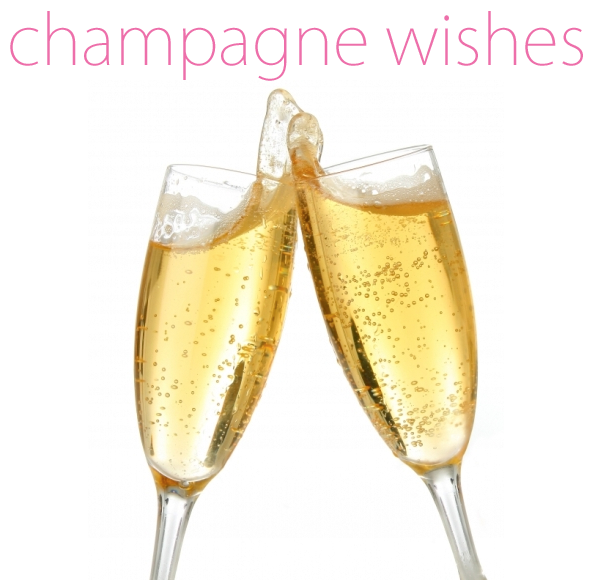 I bet you wouldn't guess by my undying love for donuts and Cheetos that deep down, I'm a champagne kind of girl. But I don't drink it because it's fancy. And I definitely don't drink it in an attempt to harness my inner Olivia Palermo (champy, anyone?).
It's refreshing. It tastes great. And call me crazy, but I've been known to pair it with everything from turkey and Tex-Mex to sushi and souffles. Would that be correct by sommelier standards? I'd guess probably not. But a girl's tastes, are a girl's tastes, so read on for some fizzy tips about this sparkling beverage.
From Dom and Veuve to Cristal and Krug, champagne is a popular beverage that can cost anywhere from $9 to the price of a budget-busting Birkin. Last night I tasted 10 different champagnes, and not surprisingly, I steered clear of the spit bucket as I enjoyed each bubbly sip.
Sparkling wine can be made through either the carbonation, the charmat or the champagne methods. The charmat method requires a second fermentation, while the champagne method consists of an extensive process of harvesting and blending grape varieties while disgorging the wine to remove the yeast. While this method is the most lengthy, it is also the most expensive, which leads to the high price of many quality champagnes.
We began our tasting with a light, crisp Prosecco and then worked our way up to the strikingly sweet Moscato d'Asti. My favorite of the night was a burgundy-colored Shiraz from south Australia. Aside from being my first ever sip of a sparkling red, this Shiraz tasted of dark berries and sour cherries and was both sweet and mellow in flavor. It would pair well with saltier cheeses and would even complement barbecue pork with its sweet and sour balance.
And so our six-part Wine Essentials program came to an end, as we rang in the final session with the sound of popping corks. We sniffed. We sipped. We (sometimes) spit. From the California coast to the shores of Spain, we enjoyed wines from every vintage and every region of the wine-producing world.
Just a Taste recipes & Wine Pairings:
A look back:
This post may contain affiliate links.