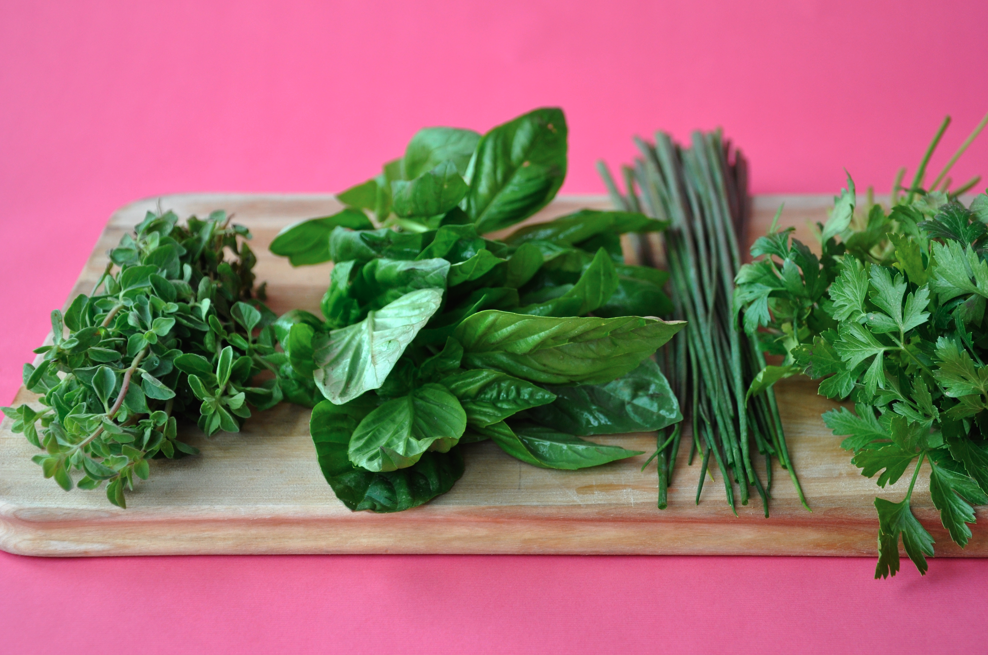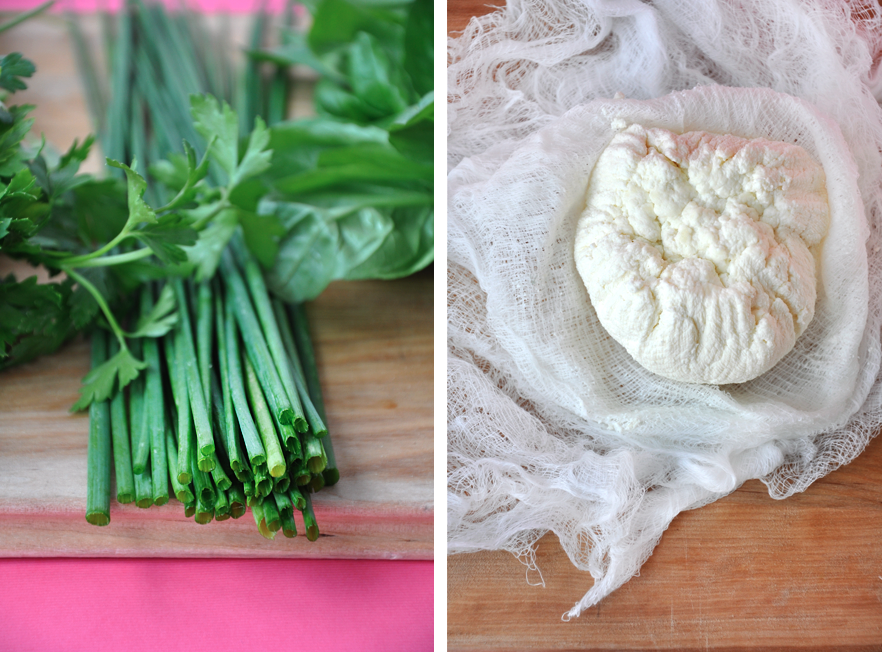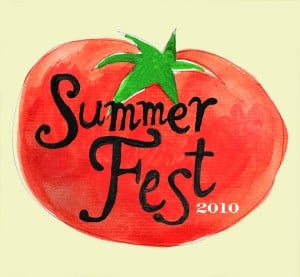 Summer Fest Ingredient: Herbs, Greens & Beans
Making ricotta cheese from scratch isn't as daunting as it may seem. Start with a mix of milk and buttermilk and end with spoonful after spoonful of creamy homemade ricotta. Fold in your favorite fresh herbs and you've got a perfect pasta filling, an unbeatable crostini topper or my favorite addition to scrambled eggs.
Ricotta's mild flavor makes it the perfect canvas for flavorful additions. I fold in chopped oregano, basil, chives and parsley and then mix in an entire clove of grated garlic. Spread it onto warmed toasts and drizzle with olive oil for the ultimate appetizer.
Fellow Summer Fest 2010 Bloggers:
Food2
Devour (The Cooking Channel)
Healthy Eats (Food Network)
The FN Dish (Food Network)
Tea and Cookies
The Sister Project
Remarkable Palate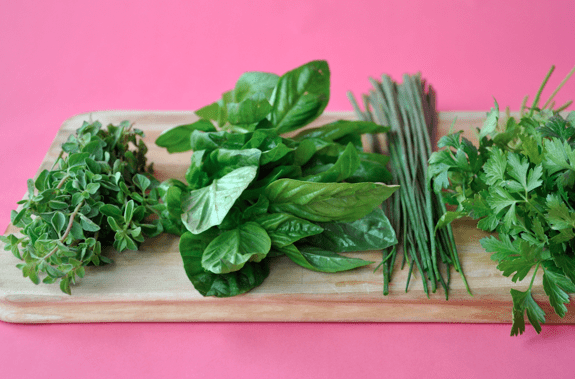 Ingredients
8

cups

whole milk

2

cups

buttermilk

1

Tablespoon

chopped fresh chives

1

Tablespoon

chopped fresh oregano

1

Tablespoon

chopped fresh parsley

1

garlic clove, grated

1

teaspoon

kosher salt

1/4

teaspoon

black pepper
Instructions
Mix together the milk and buttermilk in a heavy-bottom sauce pot over medium-high heat.

Stir the mixture occasionally, scraping the bottom of the pan to avoid scorching the milk.

Stop stirring once the milk is hot and curds begin to rise to the surface. Scrape the bottom of the pan again again one more time to free up any stuck curds.

Line a large sieve or colander with 5 to 6 layers of cheesecloth. Place the lined sieve or colander over a bowl.

The curds and whey will separate at around 175ºF. Allow the mixture to continue cooking until the top surface is covered with the separated curds. Remove the pan from the heat at this point and ladle the curds into the lined sieve or colander, allowing excess whey to drain into the bowl beneath it. Do not press the curds.

Pull up on the sides of the cheesecloth and tie the pouch closed. Allow the curds to drain for at least 15 minutes.

Once the curds have drained and are semi-firm, transfer the ricotta to a bowl and fold in the chopped fresh herbs, grated garlic, salt and pepper. Enjoy the herb ricotta immediately or refrigerate it in an airtight container for later use.
Kelly's Note:
If the ricotta is too firm, simply add in a few tablespoons of the reserved hot whey (or hot water) and stir to soften the cheese.

★ Did you make this recipe? Don't forget to give it a star rating below!
Nutrition
Calories:
754
kcal
,
Carbohydrates:
61
g
,
Protein:
38
g
,
Fat:
39
g
,
Saturated Fat:
22
g
,
Cholesterol:
124
mg
,
Sodium:
1836
mg
,
Potassium:
1643
mg
,
Fiber:
1
g
,
Sugar:
61
g
,
Vitamin A:
2255
IU
,
Vitamin C:
4
mg
,
Calcium:
1419
mg
,
Iron:
1.3
mg
This post may contain affiliate links.