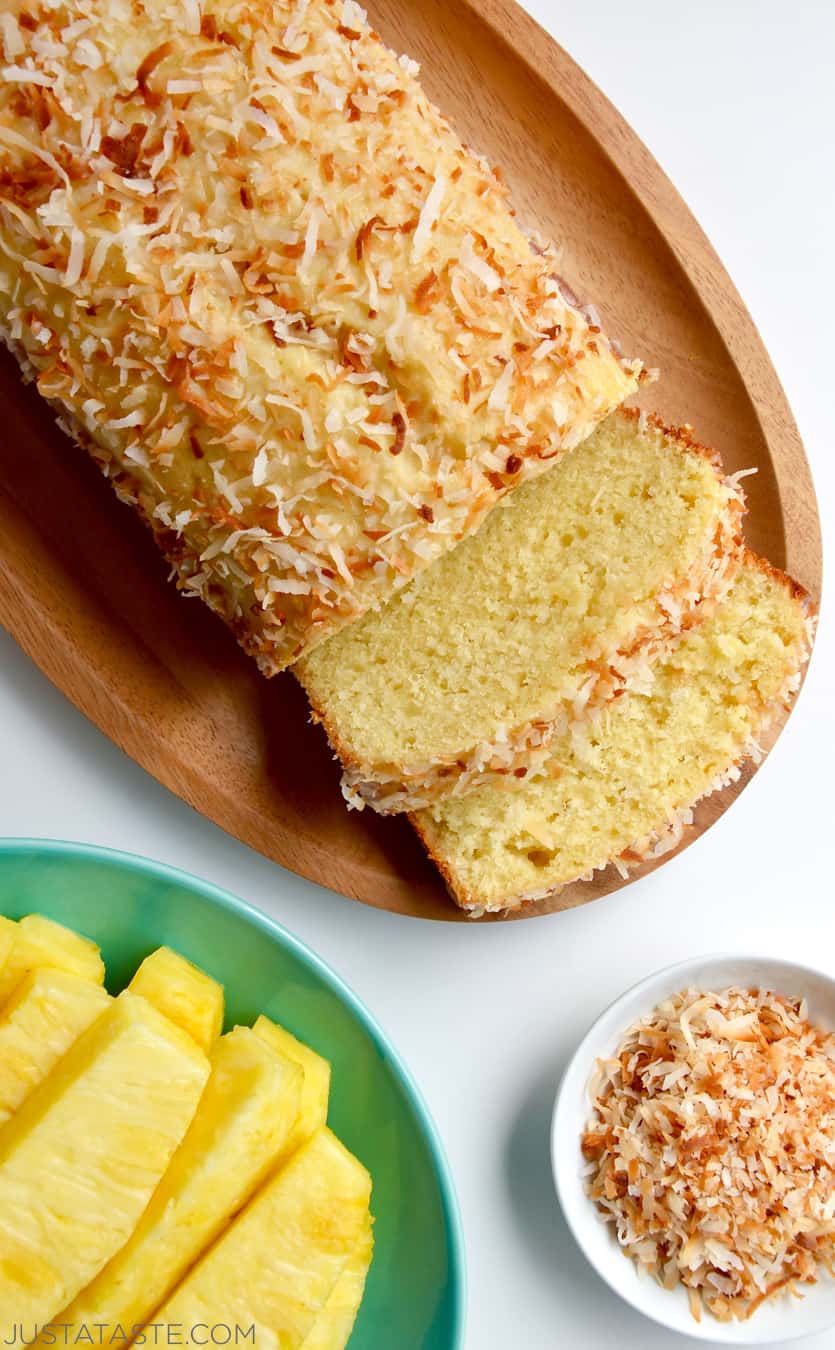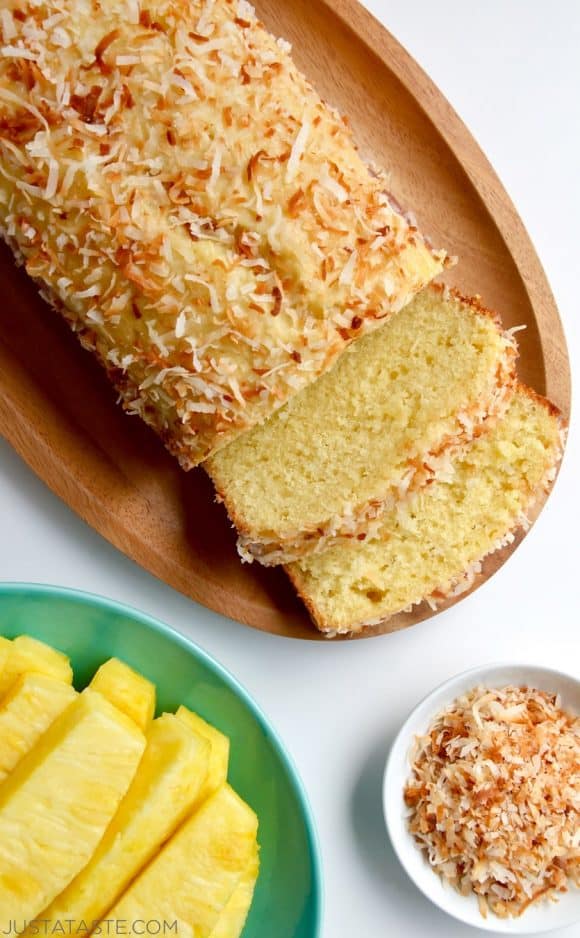 With its spiky, green crown and unmistakable cross-hatched skin, the pineapple's exterior gives little clues to its inner sweet and tangy flesh. Boasting bold tropical flavors, this versatile fruit is a standout in everything from breakfast to dessert, and complements both sweet and savory dishes. Peak season, when you'll find the juiciest and sweetest pineapples, begins in March and continues through July.
A single pineapple takes 18 months to grow before being harvested and is made of many flowers whose individual fruitlets have bonded together around a central core. Once harvested, pineapples will not continue to ripen so a green pineapple can be just as tasty as a golden-orange one (see our guide below for how to pick the best pineapple!). Ready to put this seasonal produce to work? Don't miss our favorite pineapple recipes, including Cauliflower Fried "Rice" with Pineapple, Pineapple Carrot Cake with Cream Cheese Frosting, Pineapple-Agave Sorbet with Toasted Coconut and more!
HOW TO BUY
Choose pineapples that feel firm to the touch and have crisp, dark green leaves. Avoid any with soft spots or dark areas on the skin, and any with brown, yellow or loose leaves. A ripe pineapple will have a sweet smell to its base. One medium pineapple yields roughly four cups of chunks.
HOW TO STORE
Fresh pineapple is ripe and ready to eat as soon as you bring it home. Store whole pineapple at room temperature for a few days or place in the refrigerator to keep a couple days longer. Keep freshly cut pineapple in an airtight container in the refrigerator for no more than a few days. Splash orange juice over the cut fruit to help it last longer.
HOW TO PREPARE
1. Use a sharp knife to cut off the base and leafy top.
2. Stand the pineapple on one end and slice away the peel in strips working from top to bottom; cut deep enough to remove as many of the brown eyes as you can (any that remain can be dug out with the tip of a knife or a peeler).
3. Cut into quarters by cutting the pineapple in half lengthwise, then halve each half.
4. Remove the core from the center of each quarter and discard.
5. Cut into chunks and enjoy raw, or in your favorite pineapple recipe!
Find inspiration for cooking and baking with pineapple with recipes from around the web:
What is your favorite recipe featuring pineapples?
This post may contain affiliate links.