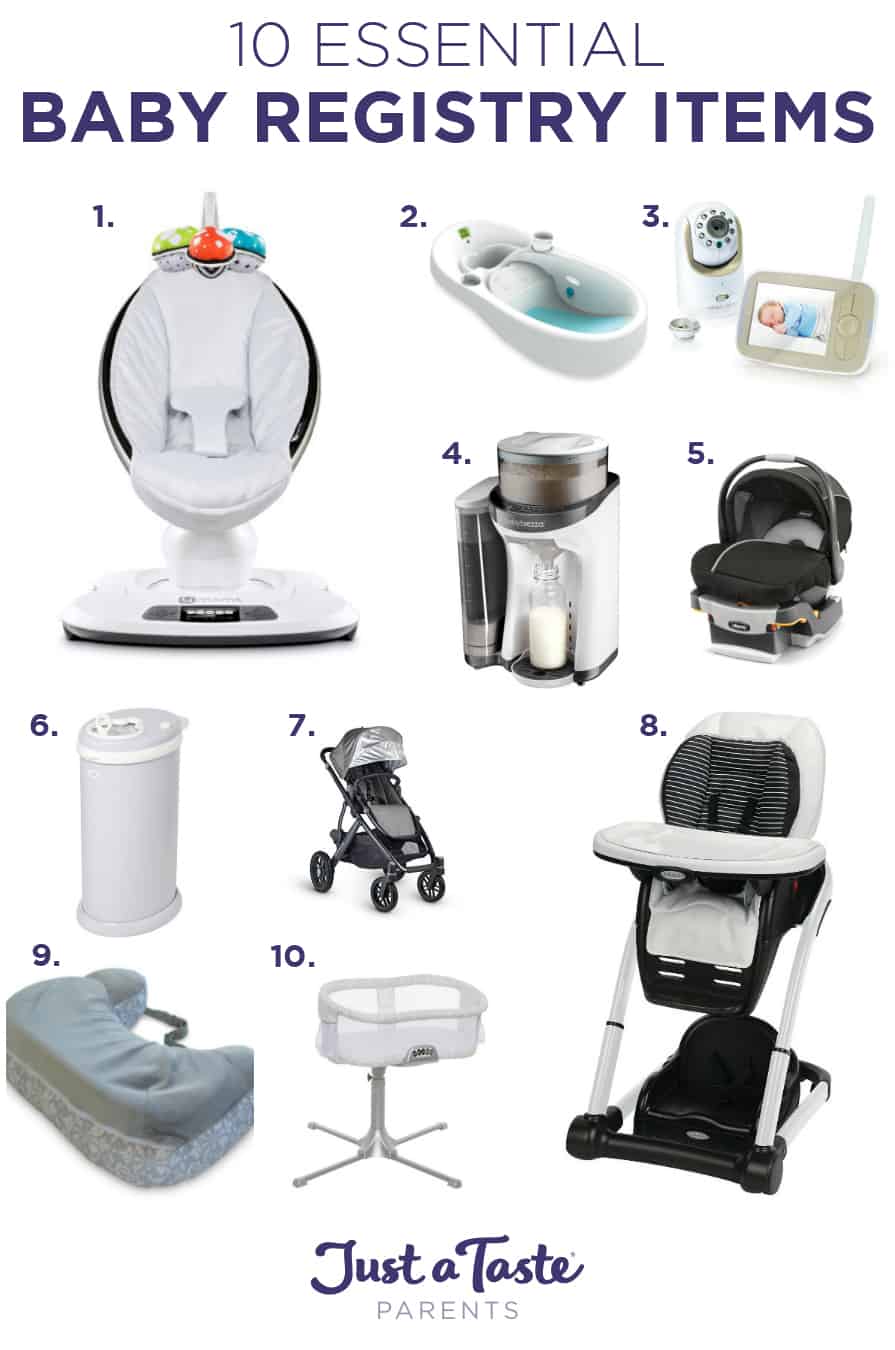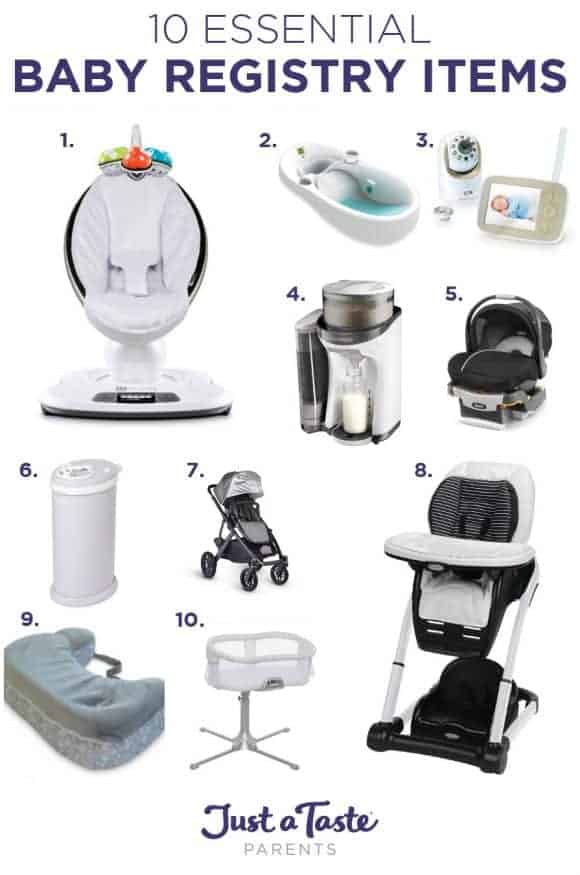 Whether you're assembling your own baby registry or looking for the best baby shower gifts for friends, don't miss my roundup of the 10 Essential Baby Registry Items. This comprehensive list features all of my favorite products and gear and is guaranteed to have you covered, from bath time to bed time and baby monitors to breastfeeding pillows.
1. 4moms MamaRoo Baby Swing: Shop Now
Go hands-free with the 4moms MamaRoo Baby Swing featuring five unique motions to rock, cradle and soothe your little one to sleep. Bonus points: It's bluetooth-enabled for your custom playlist!
2. 4moms Baby Bathtub: Shop Now
Bring bathtubs into the 21st century with 4moms Baby Bathtub starring a built-in digital thermometer with a color-coded display that ensures your baby's bath will never run too hot or too cold again.
3. Infant Optics Video Baby Monitor: Shop Now
Keep all eyes on your baby with the top-rated Infant Optics Video Baby Monitor that includes an interchangeable optical lens for serious zooming abilities.
4. Baby Brezza Formula Pro: Shop Now
Take the guesswork out of measuring, mixing and warming bottles with the Baby Brezza Formula Pro. This one-touch bottle-maker guarantees hassle-free (and hands-free!) bottle preparation in seconds.
5. Chicco Keyfit 30 Magic Infant Car Seat: Shop Now
I did a whole lot of homework when deciding on what car seat to purchase and ultimately decided on the Chicco Keyfit 30 Magic Infant Car Seat. I'll let the reviews do all of the talking!
6. Ubbi Steel Diaper Pail: Shop Now
Toss dirty diapers into the Ubbi Steel Diaper Pail for a guaranteed smell-free solution to diaper disposal. This steel pail comes in a variety of colors to match any nursery décor.
7. UPPAbaby Vista Stroller: Shop Now
When it came time to purchase a stroller, I splurged on the one and only UPPAbaby Vista for its durability, design and ability to transform from a stroller for a newborn to a toddler to fitting two kids on up!
8. Graco Blossom 4-in-1 High Chair: Shop Now
I'm all for long-lasting baby products, and this Graco Blossom 4-in-1 High Chair converts from highchair to infant booster seat to toddler booster seat and finally, to a youth chair. One purchase, four life stages. Big win!
9. Boppy Two-Sided Breastfeeding Pillow: Shop Now
The Boppy Two-Sided Breastfeeding Pillow features both soft and firm surfaces to ensure you can comfortably and conveniently nurse your little one.
10. HALO Bassinest Swivel Sleeper Bassinet: Shop Now
Trade in the traditional bassinet for the HALO Bassinest Swivel Sleeper that easily rotates into a variety of positions, making it easier than ever to reach from your bed to your baby at all hours of the day or night.
What other essential baby registry items would you add to this list? I'd love to know in the comments below!
Disclosure: This post contains affiliate links.