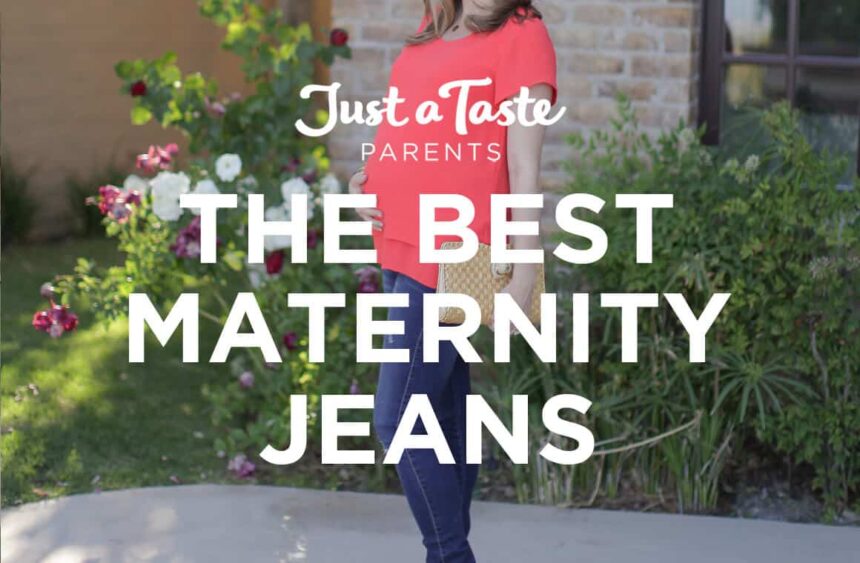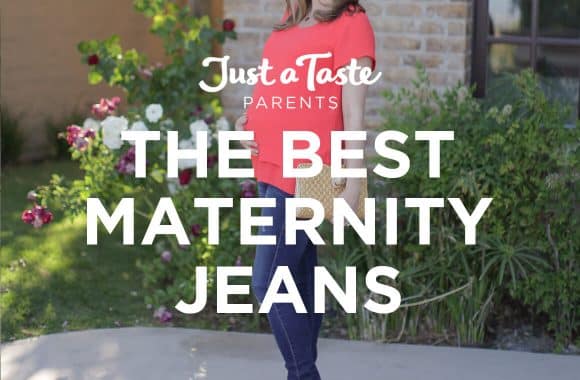 I've searched far and wide for the best maternity jeans to fit my growing bump, and it took until I was 33 weeks pregnant to truly understand the good, the bad and the sag of Maternity Jeans 101.
With so many brands and styles to choose from, how does one wade through the blue jean waters to find the perfect fit? I've rounded up my favorite denim styles to take you from a tiny bump to a big ol' belly and shared my go-to brands in a range of categories and fits.
The Best Maternity Jeans for the First Trimester: DL1961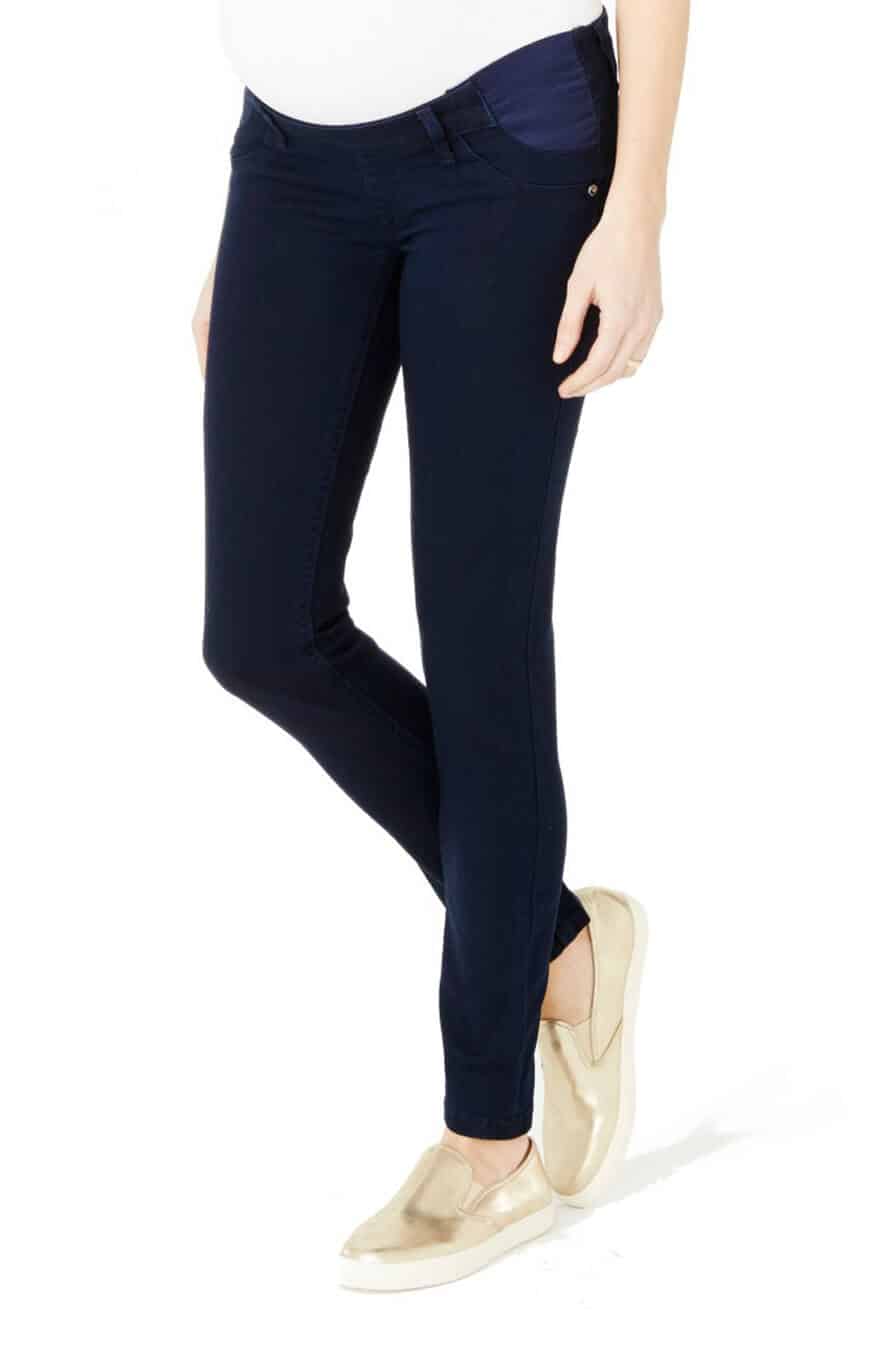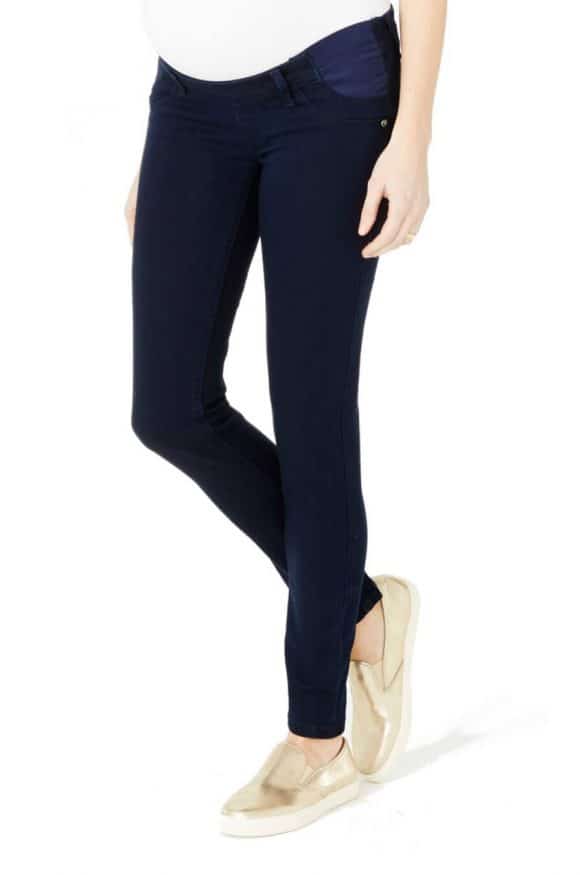 Why I Love Them: DL1961 is my go-to jean brand for those first trimester moments when you go to button your normal jeans and suddenly find yourself reaching for a hair tie to extend the waistband by any. amount. possible. (No shame in my preggo pants game!) The side stretch panels lead to amazing comfort, while the front button keeps the appearance of your everyday ensemble.
Where to Shop: Amazon or Rosie Pope
The Best Maternity Jean Leggings: AG Legging Secret Fit Belly Maternity Jeans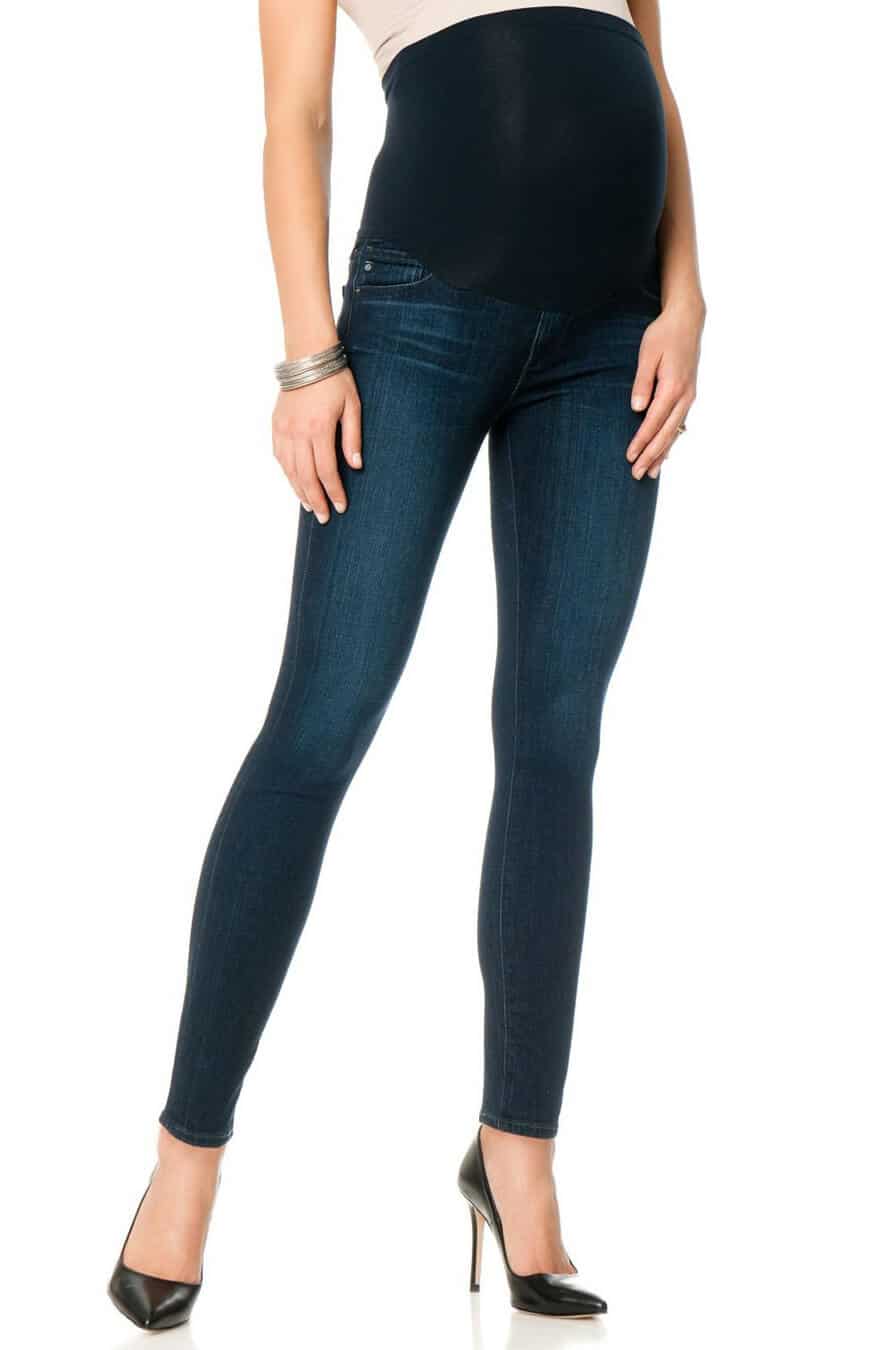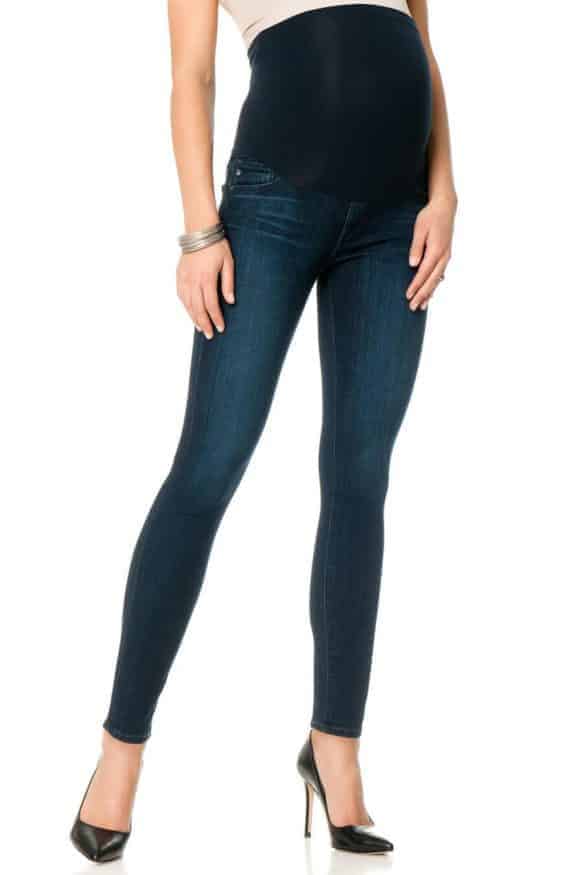 Why I Love Them: Once your belly pops, you may want more give than the side-stretch jeans provide. I found that AG Jeans (one of my favorite pre-pregnancy brands) has quite the selection of styles to dress your bump. The Legging Secret Fit Belly Jeans provide ample stretch without the notorious sag of maternity denim.
Where to Shop: Amazon or A Pea In the Pod
The Best Steal-of-a-Deal Maternity Jeans: Pink Blush Ankle Maternity Skinny Jeans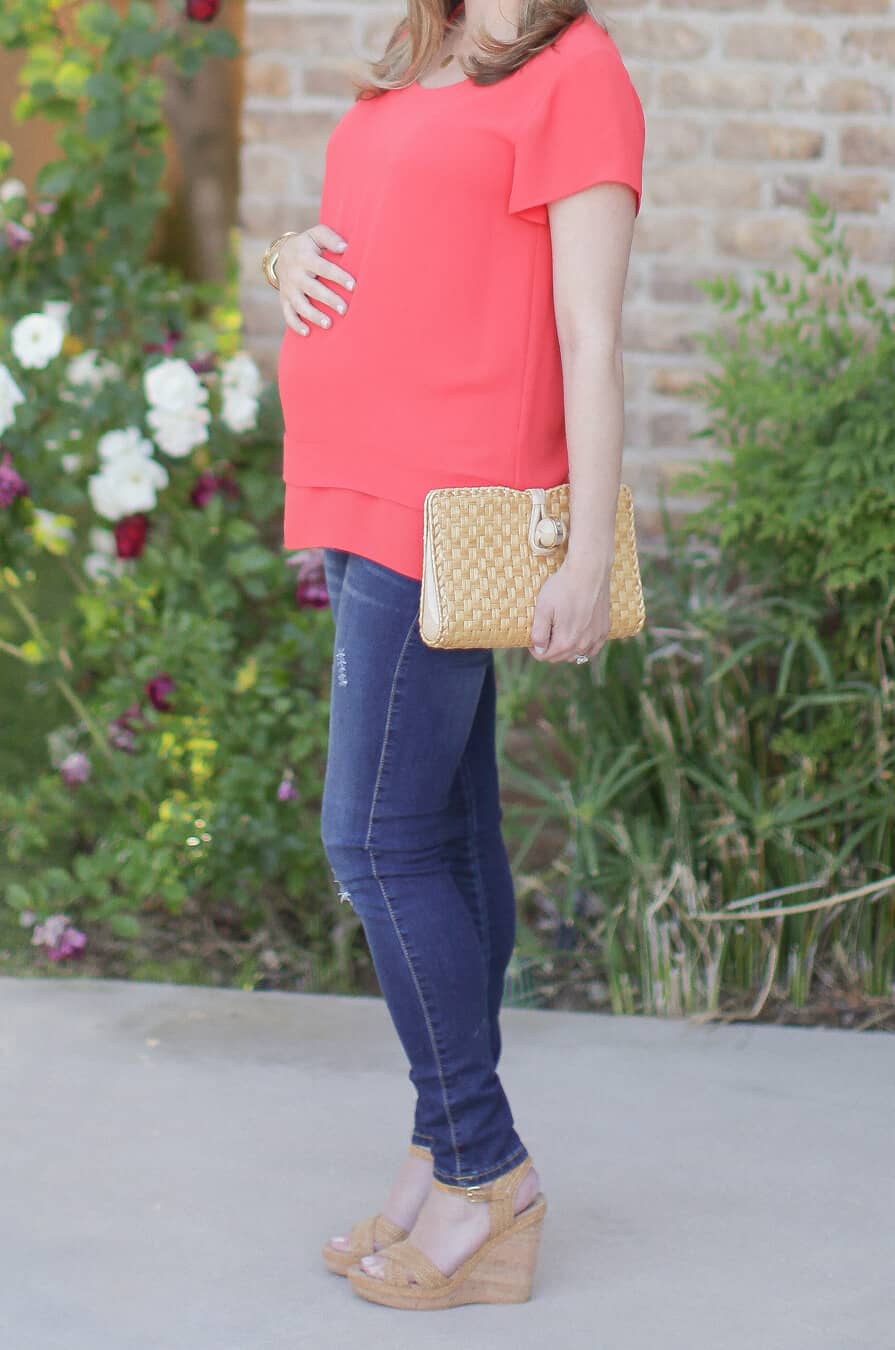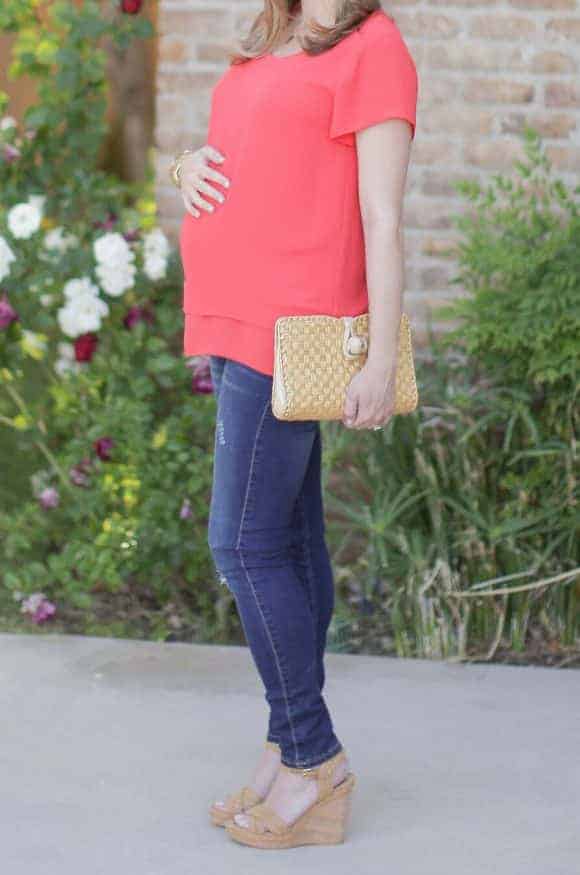 Why I Love Them: It's a question many moms-to-be face: Just how much do I want to spend on clothes dedicated only to the pregnancy phase of my life? So when it comes to steal vs. splurge in the maternity jeans department, Pink Blush has you covered. These super-stretchy ankle maternity jeans won't break the bank but will still have you feeling stylish through all 40 life-changing weeks leading up to your little one's arrival.
Where to Shop: Pink Blush Maternity
The Best Overall Maternity Jeans: 7 For All Mankind Josephina Destructed Boyfriend Maternity Jeans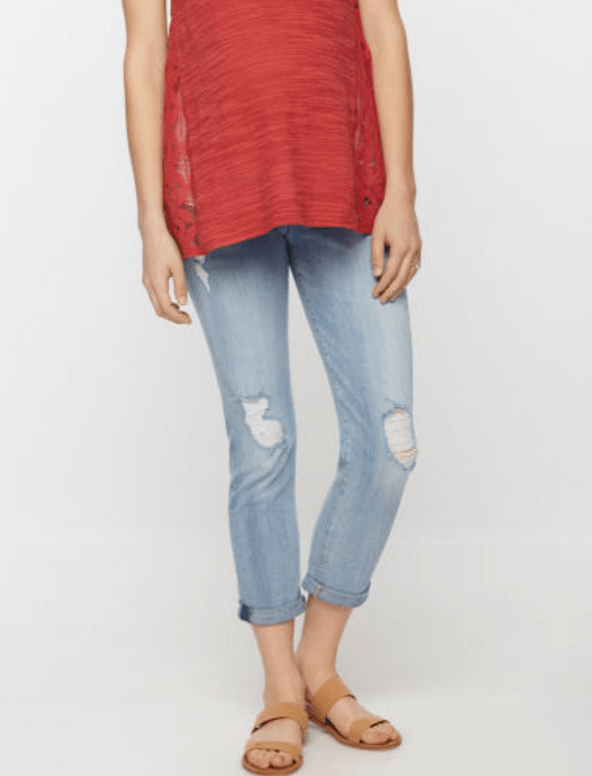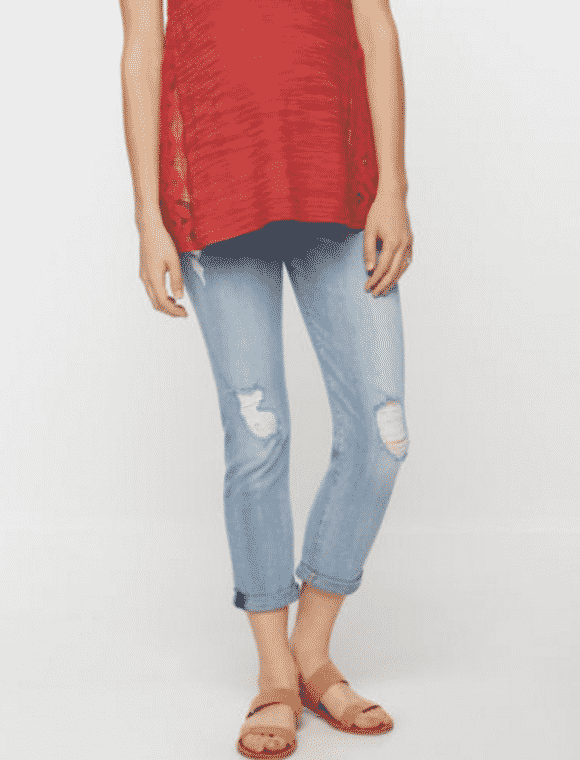 Why I Love Them: There are (almost) no words for the comfort level of these 7 For All Mankind maternity jeans. I didn't discover them until I was well into my third trimester and I only wish I'd been sporting these cute-as-they-are-comfortable jeans months ago. While every growing body is different, from the second I tried on these jeans, I knew they were a winner. The material is soft and relaxed, and the destructed look gives them just enough stylish edge to take them from casual daytime outfit to an evening out.
Where to Shop: A Pea In the Pod Maternity
What are your picks for the best maternity jeans? I've love to know in the comments below!
Disclosure: This post contains affiliate links.