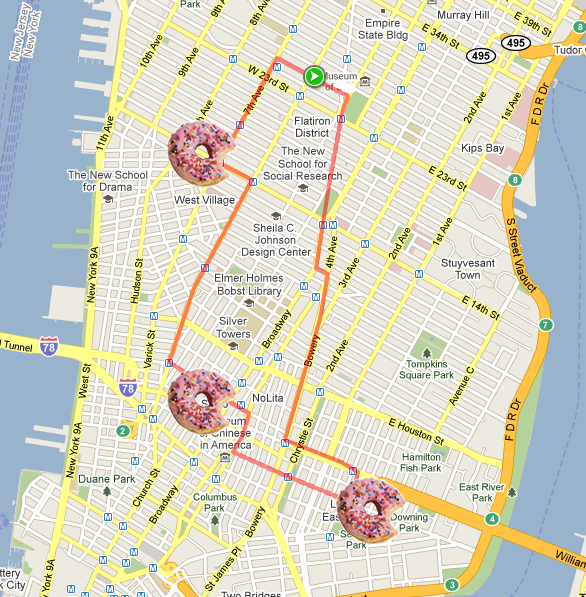 One day. Three bakeries. Five miles. Nine doughnuts. Welcome to The Just a Taste Doughnuthon.
I know what you're thinking, "This girl needs to get a life." But I've lived in New York City for almost two years now, and I still have yet to find a jaw-dropping, fancily frosted, circuitous 'nut-o-perfection that leaves an impression lasting longer than the glaze on my fingers. And have I mentioned that doughnuts are my favorite food group?
Here were the rules:
I compiled a list of bakeries based on previous rankings and my own curiosity and understanding of New York City's doughnut scene.
I had to buy the three most popular doughnuts from each bakery, based on the recommendation of the person taking my order.
I had to speed-walk (Are you getting the visual here? Feel free to laugh at/with me) from one doughnut spot to the next, hence the marathon aspect of my adventure.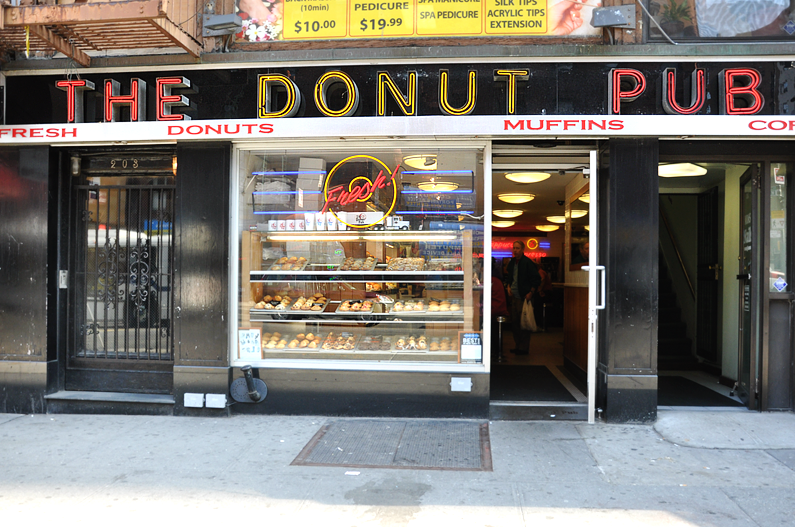 Fast forward to this morning. Camera and reporter's notebook in hand, I made my way from my apartment to The Donut Pub for the first stop on my Tour de Glaze. I arrived at a quiet storefront and quickly learned that the historic spot, founded in 1964, is most frequented for its Boston Kreme, jelly and Honey Dip doughnuts. I took a seat at the counter and started tasting. The Boston Kreme was filled with vanilla-favored cream and finished with chocolate glaze. Relatively nondescript, but enjoyable nonetheless. The jelly doughnut proved to be my least favorite of the stop, as it gushed with overly sweetened preservatives. I topped off my sugar high with a bite of the Honey Dip, which was a standard glazed doughnut that was both airy and moist. Satisfied, I packed up and moved onward to checkpoint number two …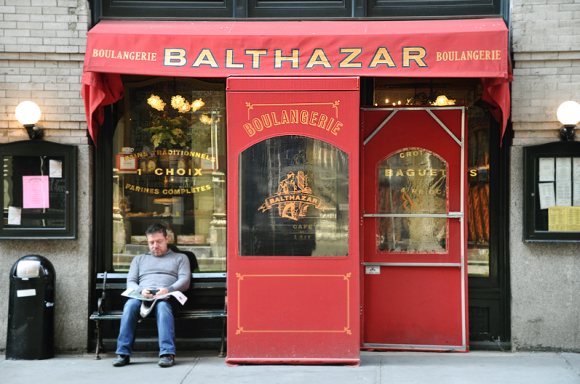 Balthazar Bakery is located in the heart of the West Village, adjacent to its sister shop, Balthazar Restaurant. I made my way inside the tiny store to find a mass of New Yorkers eager to make their early morning bread buys. Again, I requested one of each of the three most popular doughnuts, which were the pistachio-topped, the chocolate and the cinnamon-sugar. I bit into the pistachio doughnut and my taste-buds were met with the perfect balance of savory and sweet flavors while the exterior popped with bright green visual appeal. Next up was the chocolate, which I can only describe as a heavenly marriage between brownie batter and ganache glaze. My stop ended with a bite of the cinnamon-sugar doughnut. It was basic and relatively bland in flavor, especially compared to the two stand-outs it was up against. More than half-way through my quest for glazed glory, I packed up and began the trek to what many consider the holy grail of deep-fried dough …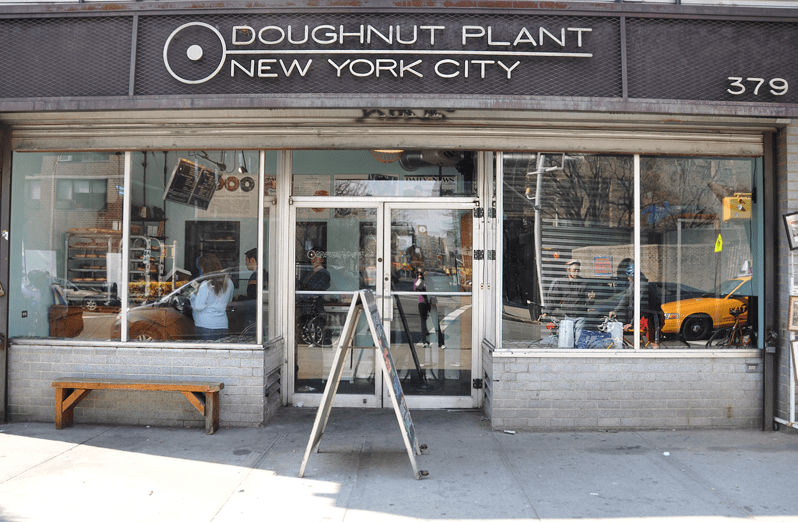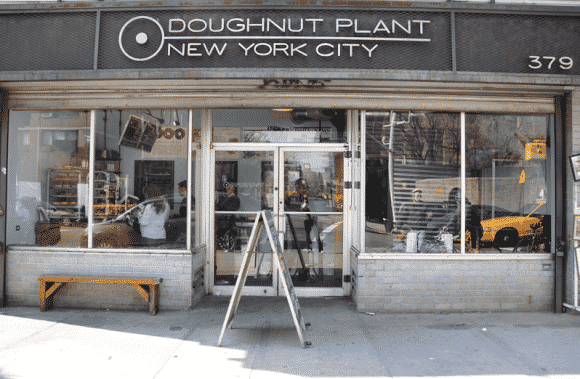 Two words: Doughnut Plant. It's enough to make any doughnut-lover weak in the knees (and stomach). The Doughnut Plant is likely the most famous doughnut shop in all of New York City. From an epic battle on Throwdown with Bobby Flay, to recently being named one of the Top 10 Best Places for Doughnuts (in America) by Bon Appetit, I was curious to see if this place could live up to the hype. I placed my order for one of each of their Crème Brûlée, Coconut and Tres Leches doughnuts and then got comfortable at a nearby park bench. One bite of the Crème Brûlée doughnut and I was sold. What begins as a taste of perfectly torched sugar exterior ends with a whirl of delicate custard piped inside a light and airy dough. It was the perfect size, the perfect shape, the perfect everything. I should've known it wasn't going to be topped. The coconut and Tres Leches seemed like after thoughts as I stared down the remainder of my first and favorite pick. While massive in size, the square-shaped coconut-filled doughnut just didn't do much for me. The Tres Leches also left much to the imagination as it crumbled with minimum moisture.
In all, I had just a taste of nine different doughnuts in just under two hours while covering more than 5.2 miles of New York City turf. I know you're now waiting on pins and sprinkles for the results, and so without further ado, The 2010 Just a Taste Doughnuthon results are …
Best Topping – Balthazar Bakery's Pistachio Doughnut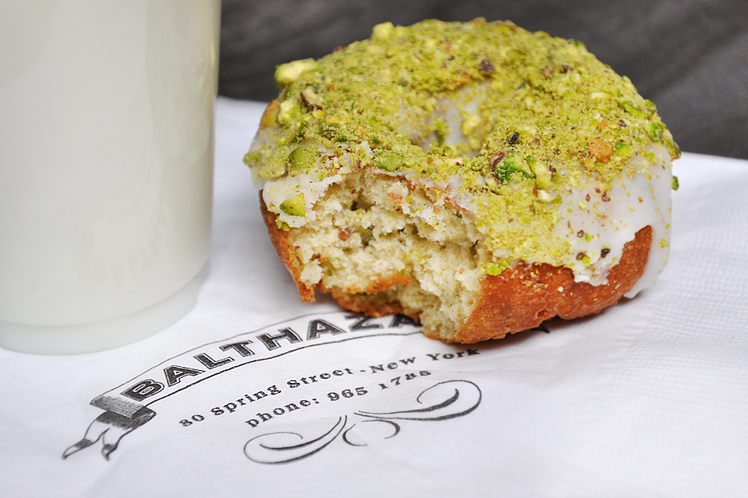 Best Filling – The Doughnut Plant's Crème Brûlée Doughnut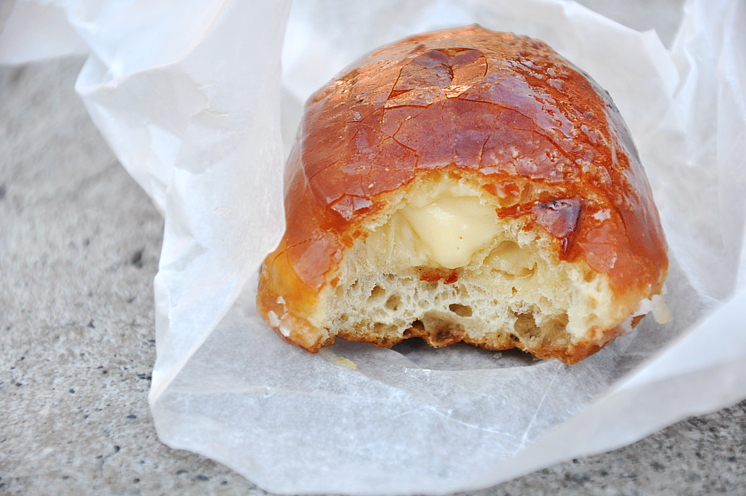 Most Decadent – Balthazar Bakery's Chocolate Doughnut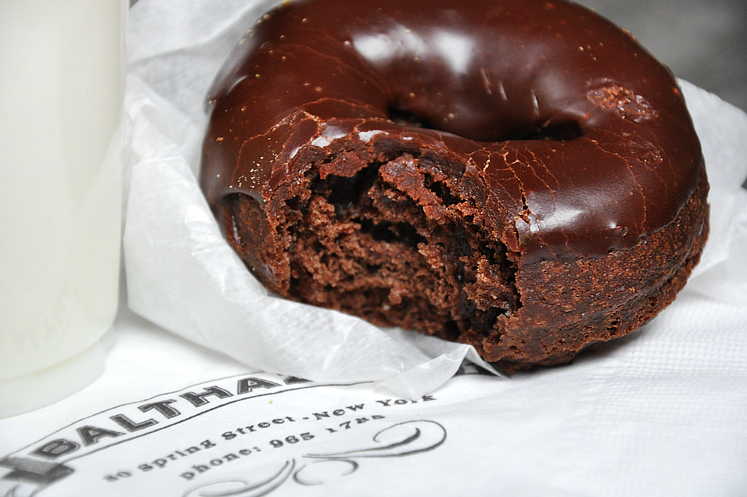 Best Basic – The Donut Pub's Honey Dip Doughnut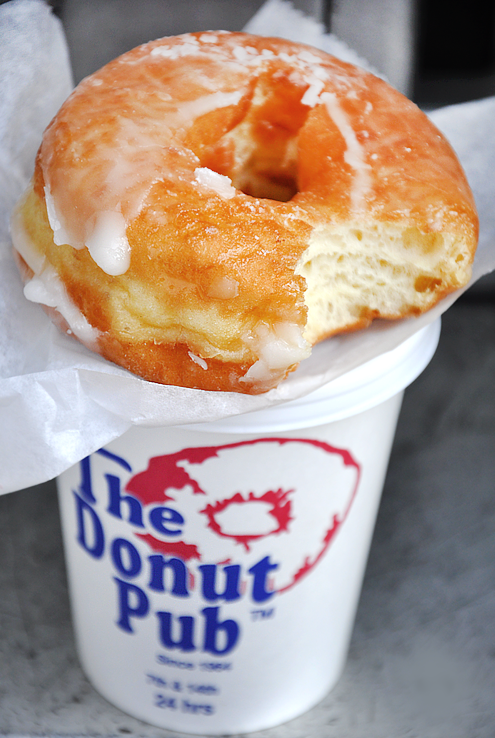 Most Original – The Doughnut Plant's Tres Leches Doughnut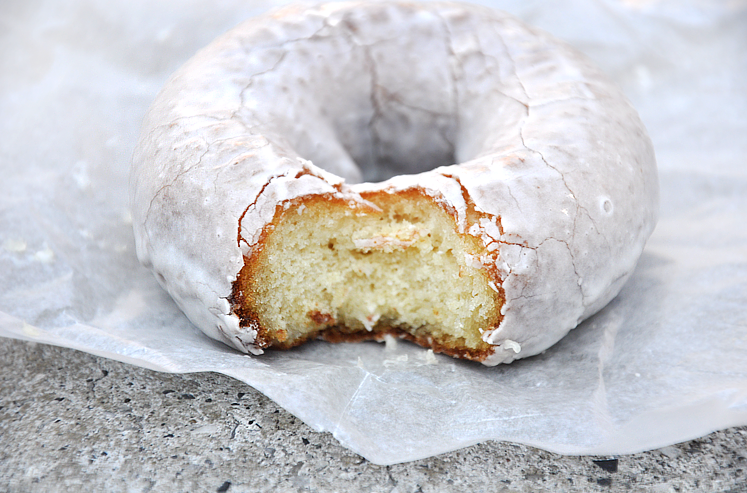 Best Overall – The Doughnut Plant's Crème Brûlée Doughnut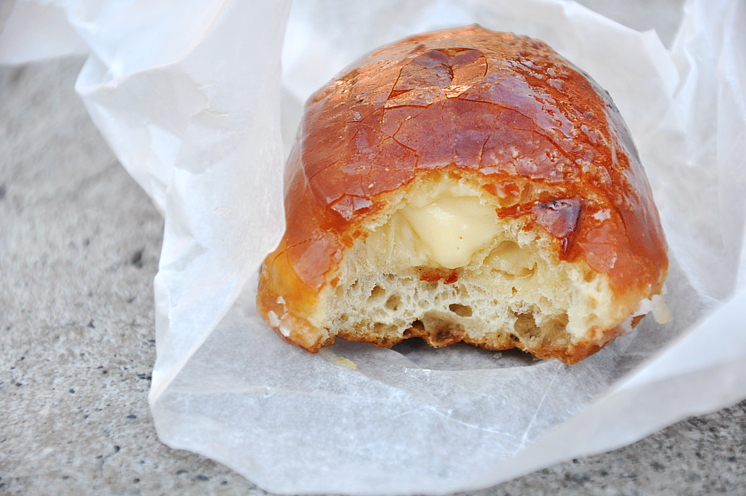 This post may contain affiliate links.