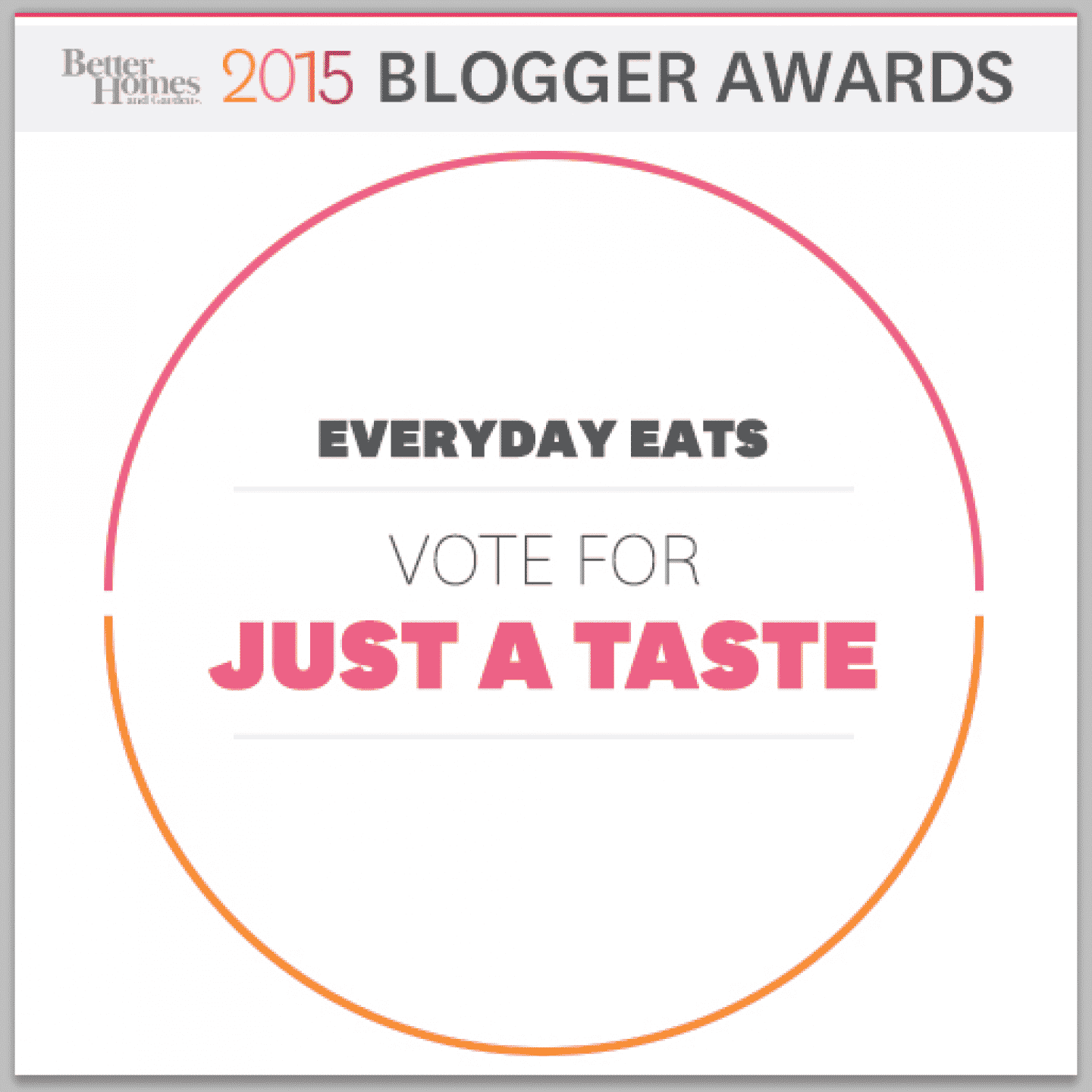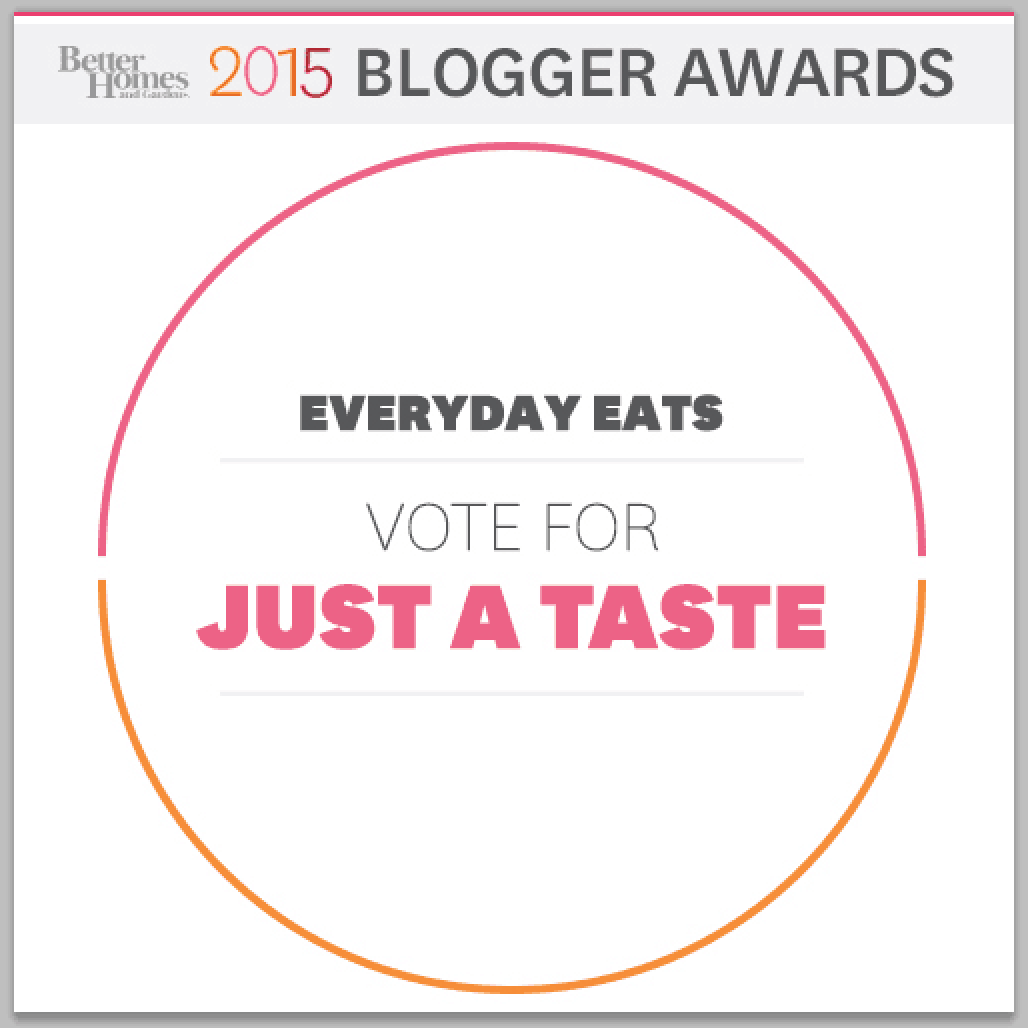 I'm excited to share that Just a Taste has been nominated as a Top 10 finalist in the 2015 Better Homes and Gardens Blogger Awards! If you're a fan of the site, I would greatly appreciate your vote.
To vote:
1. Visit the Better Homes and Gardens Blogger Awards page (Click Here)
2. On the bottom right corner, there is an option to "SKIP THIS CATEGORY." Click that button until you arrive at the Everyday Eats Top 10 category page.
3. Click "SELECT" for Just a Taste (second row, first option on the left).
You can vote one time every day until March 29. Thank you so much for your readership and continued support!
Questions? Comments? Recipe requests? Don't hesitate to get in touch with me via email (kelly@justataste.com) or on the following social media platforms:
This post may contain affiliate links.