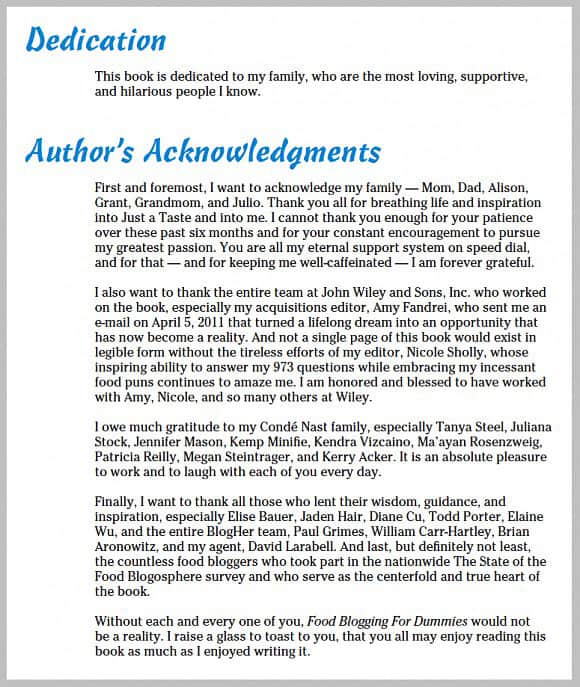 The book started shipping from online retailers last week and I have been overwhelmed by the outpouring of support! I cannot thank you all enough for the emails, tweets and Facebook messages with just one week left until Food Blogging For Dummies will officially be in stores worldwide.
Last week I posted about artificial food styling tricks with two giveaway opportunities, and the winners, as selected by Random.org, are Kimberly (comment number 2) and Vana (comment number 50)!
Today I am posting the Dedication and Acknowledgments page to recognize many of those people who were fundamental in the development and production of the book. I am forever grateful to my family and countless mentors within the world of food media for helping make Food Blogging For Dummies a reality. As the above reads, I raise a glass to toast to you, that you may all enjoy reading this book as much as I enjoyed writing it.