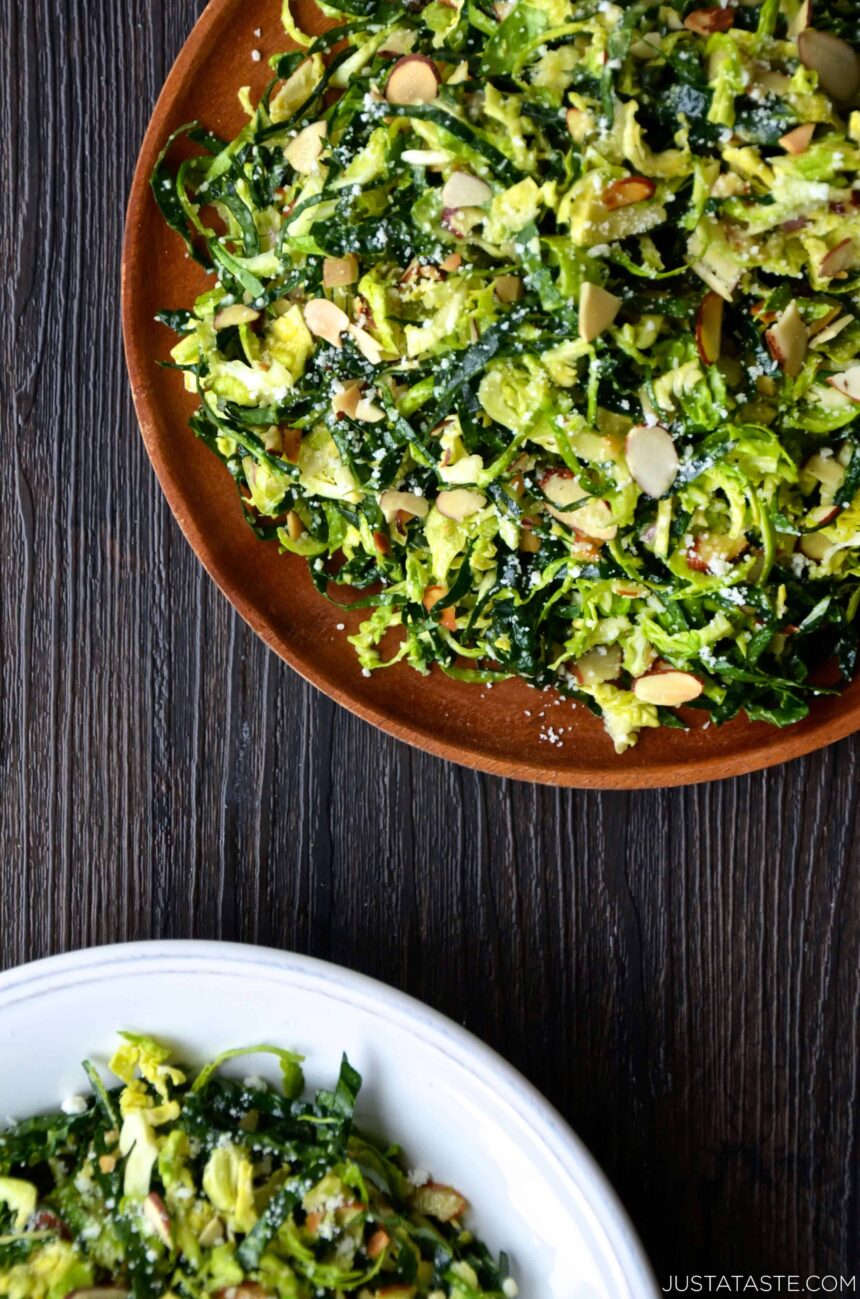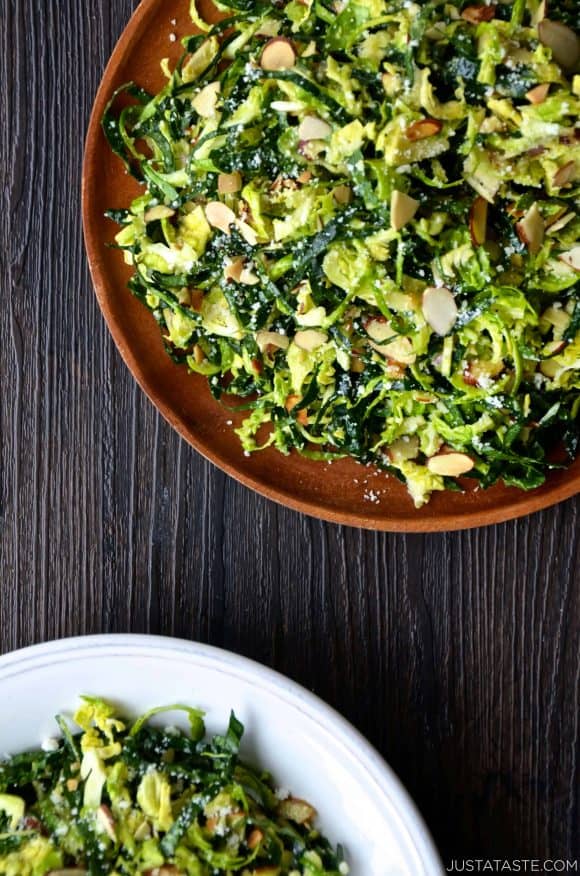 Packed with nutrients, and often called a "superfood" (one cup provides more than 100% of the recommended daily amounts of vitamins A and K!), kale adds color and flavor to a whole host of dishes. This earthy In Season Now produce with its dark leafy greens, peaks during fall and winter when the temperatures drop. In fact, kale tastes best after one or two frosts when its leaves become sweeter. Its slightly bitter flavor profile allows kale to shine in a variety of preparations, from raw salad and juice (tune in below!) to a tasty pizza topping and egg roll filling. Read on for how to buy, store and prep this cabbage family vegetable, plus healthy recipes from around the web.
HOW TO BUY
Seek out kale bunches that have firm, deeply-colored leaves with moist, strong stems. (Firm leaves will spring back when you fold them.) Avoid bunches with any yellow or brown discoloration, or any that have wilted.
HOW TO STORE
Keep unwashed kale in a plastic produce bag in the refrigerator for up to a week. Do not wash before storing as this can promote spoilage.
HOW TO PREPARE
Remove center ribs and hard stems; rinse thoroughly under cold water until completely free of dirt, which tends to settle in the leaves' crevices. Spin dry in a salad spinner or pat dry with paper towels.
Find inspiration for enjoying kale with recipes from around the web:
Do you prefer kale raw or cooked? Share your favorite kale recipe with us in the comments below!