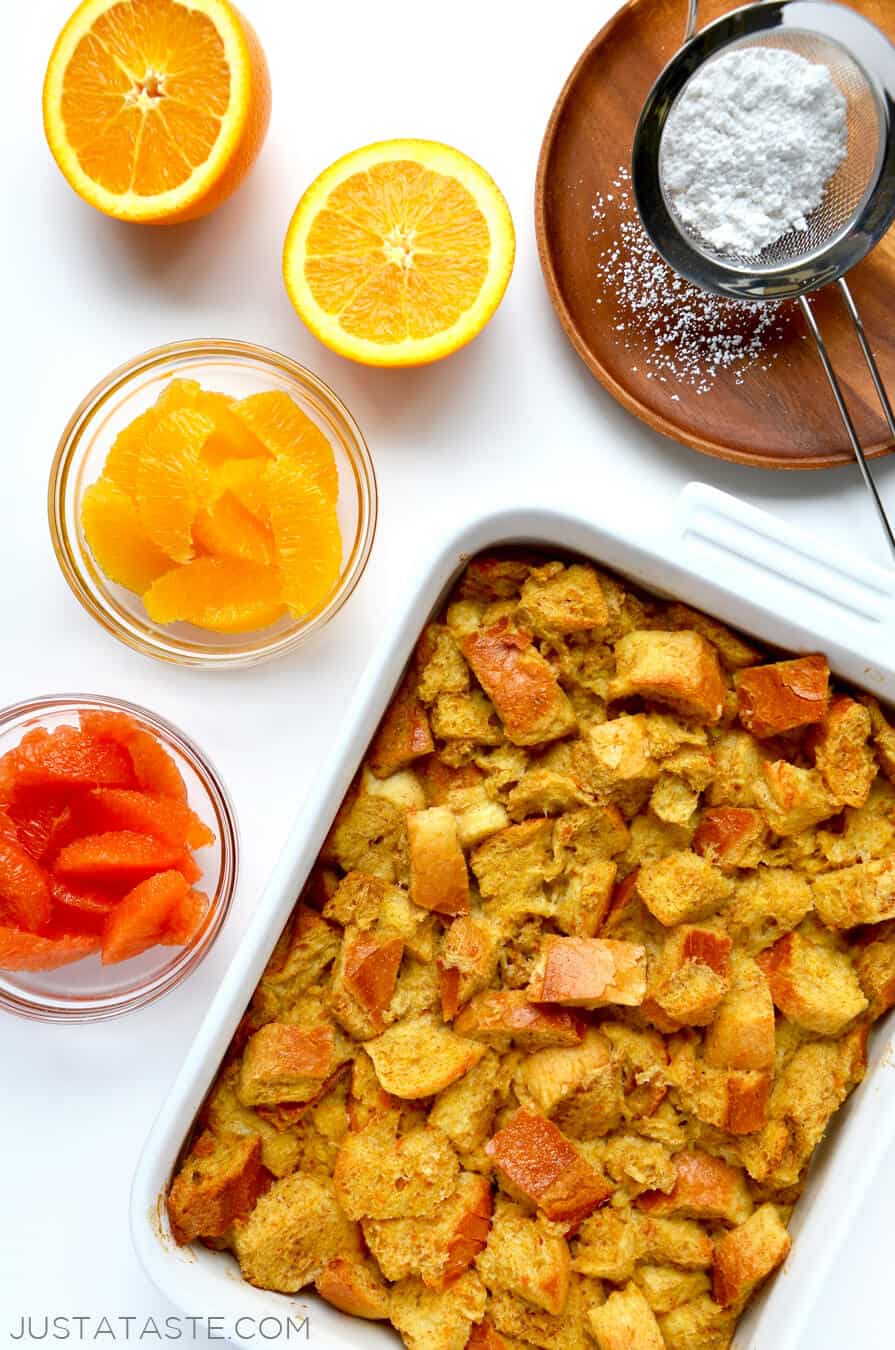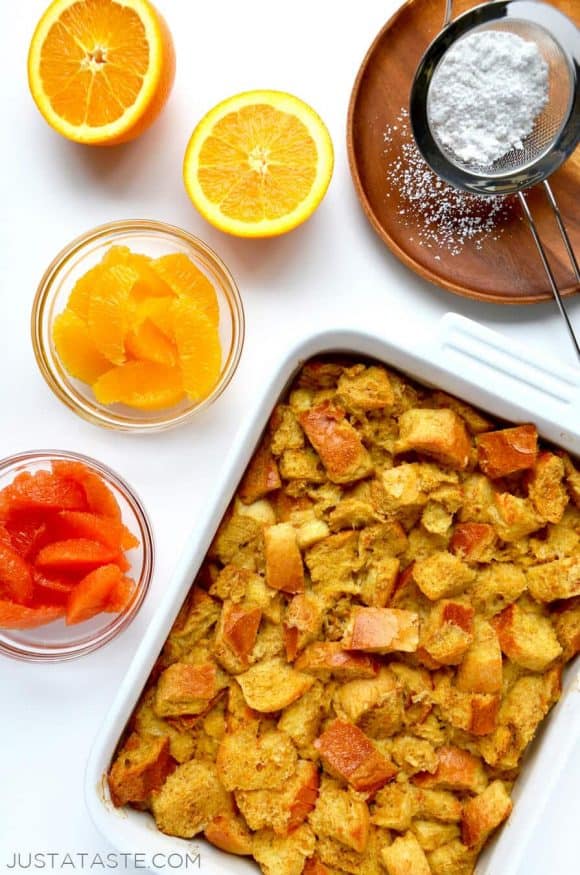 Add a colorful citrus twist to your next meal with one of the few fruits in season during the cold winter months, oranges! With two broad categories, sweet and bitter, oranges lend themselves well to a variety of dishes from breakfast through dessert.
Sweet varieties, like navel and Valencia, are the most commonly consumed and are best for juicing or eating out of hand. They also add sweetness to meats, brighten salads and sips, and add tang to quick breads and desserts. Blood oranges are more aromatic in flavor with a distinctive red flesh. Bitter varieties hold up well to sugar, including their zest, which is used to flavor marmalades and liqueurs. Besides brightening dishes and drab winter days, oranges are a good source of vitamin C. Find inspiration for adding this winter produce to your table with some of our favorite orange-filled recipes, including orange chicken meatballs, cranberry orange juice bread and orange chicken wings.
HOW TO BUY
Select oranges that feel heavy for their size, as these will be the juiciest. Skin should be vibrant and firm, free of mold, bruises, soft spots and wrinkles.
HOW TO STORE
Oranges will keep for a few days at room temperature—this is ideal if juicing as room temperature fruit will yield more juice. To extend the shelf life of oranges, store them loose or in a mesh bag in your refrigerator's crisper drawer for up to two weeks.
HOW TO PREPARE
Thoroughly rinse and scrub oranges before peeling, cutting or zesting to remove any wax or pesticide residue. To make the orange slightly juicier and easier to peel, roll it between your palms or on a countertop, pressing down firmly. Remove the bitter-tasting pith (the white material between the rind and fruit) and separate it into segments before enjoying.
Find inspiration for enjoying this seasonal fruit with orange recipes from around the web:
What are your favorite orange recipes or ways to enjoy this colorful winter fruit?
This post may contain affiliate links.