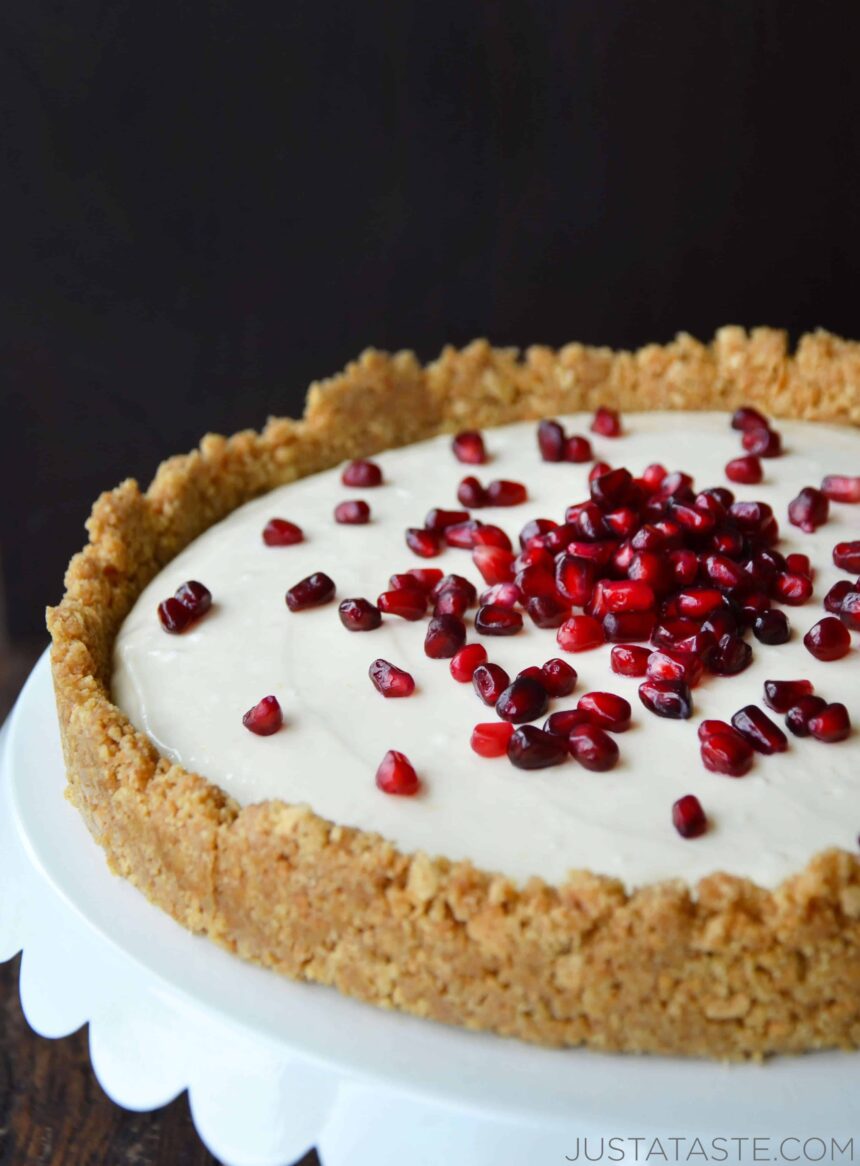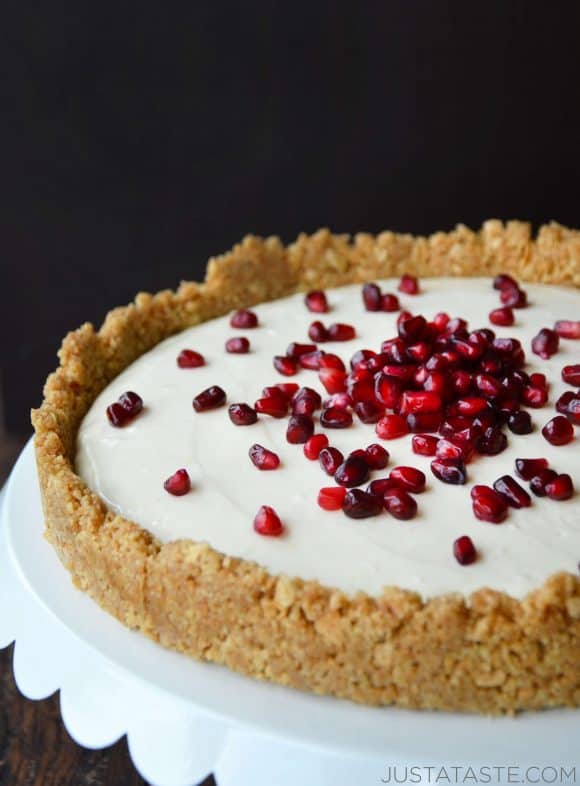 Adding a pop of color and flavor to winter dishes makes extracting pomegranate seeds well worth the effort. One of the oldest fruits, and a staple in Mediterranean cooking, each of these In Season Now produce packs more than 600 juicy, ruby-red seeds inside its tough exterior. Pomegranates are in season from late September through January and thrive in warm, somewhat arid climates. The seeds are mostly enjoyed raw, often used as a garnish over salads and desserts (we also love them in guacamole!), or processed into juice. Perhaps best of all, pomegranates are rich in antioxidants and a good source of vitamins C and K. Read on for tips to buy, store and prepare pomegranates, plus recipes from around the web.
HOW TO BUY
Select large pomegranates that are hard on the outside and feel heavy for their size; large, heavy fruits promise more juice. Skin color indicates variety, not ripeness, however avoid any with damaged or bruised skin.
HOW TO STORE
Whole pomegranates can be kept at room temperature for up to a week or stored in the fridge for up to three weeks. Store pomegranate seeds in an airtight container in the fridge for up to five days or in the freezer for several months.
HOW TO PREPARE
Tune in below to learn a simple technique for how to seed a pomegranate.
Find inspiration for enjoying pomegranates with recipes from around the web:
What's your favorite recipe starring pomegranates?