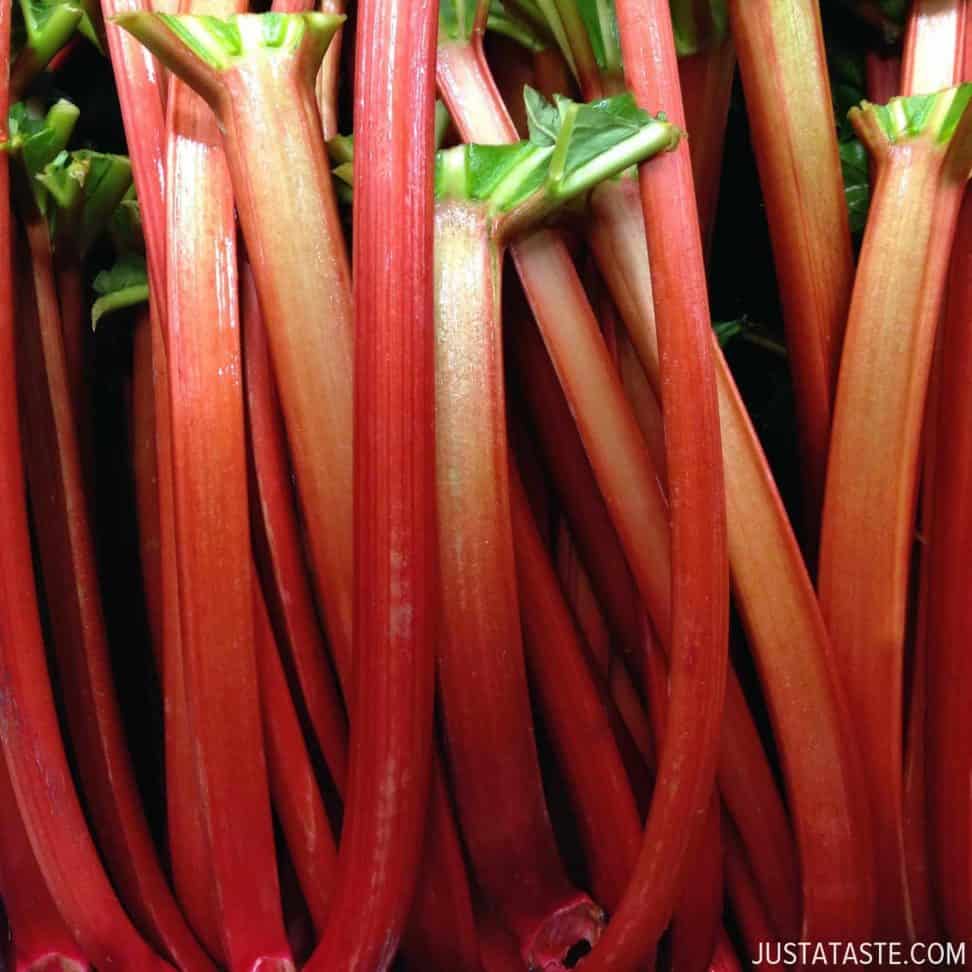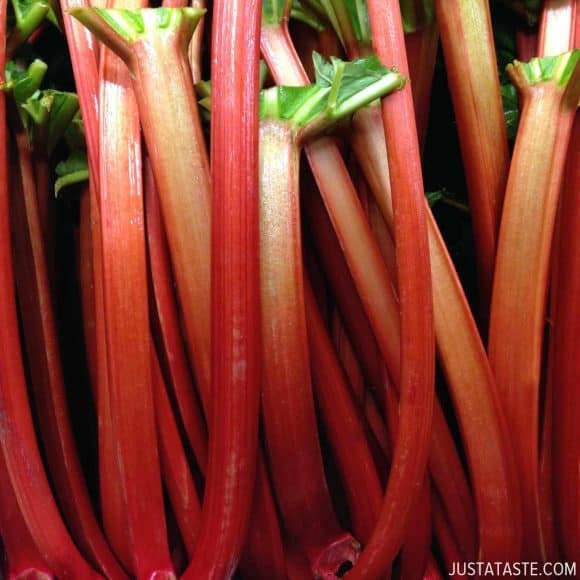 With mildly toxic leaves and an intense tart flavor, it's a wonder rhubarb was ever harvested. But transform this slender veggie into pie, cobbler or compote, and you'll taste why this "pie plant" takes its turn in the spotlight each spring. And rhubarb isn't just for desserts, it also figures well in savory dishes like chicken and steak. Although botanically a vegetable, rhubarb was declared a fruit by a New York court in 1947 (and is still legally considered as such in the United States!).
Most recognized by celery-like, bright pink stalks, rhubarb can range in color from deep red to pale green, and does not indicate how ripe or sweet the stalk will be. It won't be around long—its short season lasts from April to June—so grab the rhubarb, strawberries and sugar for the quintessential spring pairing.
HOW TO BUY
Select firm, crisp stalks that are smooth with no wrinkling or blemishes. If the leaves are still attached, be sure they are fresh-looking and not wilted. One pound of fresh rhubarb yields roughly 3 cups chopped.
HOW TO STORE
Refrigerate unwashed rhubarb in a plastic bag for up to a few days. To freeze, chop and place in a freezer-friendly plastic bag and freeze for up to eight months.
HOW TO PREPARE
Remove and discard the leaves which are toxic and should never be eaten. Rinse stalks under cold running water just before using. Trim the top and bottom of the stalks and continue to prepare according to your recipe.
Find inspiration for cooking and baking with this seasonal produce with rhubarb recipes from around the web:
What are your favorite rhubarb recipes?
This post may contain affiliate links.