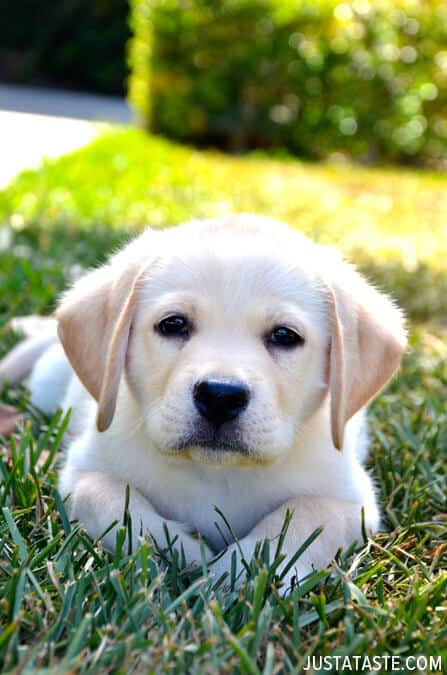 The Just a Taste team is growing! Today I'd like to introduce you to our newest team member, Wiley.
Wiley is a yellow labrador puppy who is currently 14 pounds of pure love. He'll be making regular appearances on Just a Taste and brings with him more than 8 weeks of experience in the I'm So Cute I Don't Need to Have Any Other Practical Skills field.
Much like his mom, Wiley has a passion for all things food and is already hard at work developing his own line of homemade dog treats. You can follow all of Wiley's adventures on Just a Taste under the pets category and check out sneak peeks of Wiley behind-the-scenes by following Just a Taste on Instagram and the hashtag #worldofwiley. Welcome to the Just a Taste team, Wiley!
Craving more? Sign up for the Just a Taste newsletter for a fresh serving of content delivered every week to your inbox! And stay in touch on Facebook, Twitter and Pinterest for all of the latest updates.
This post may contain affiliate links.