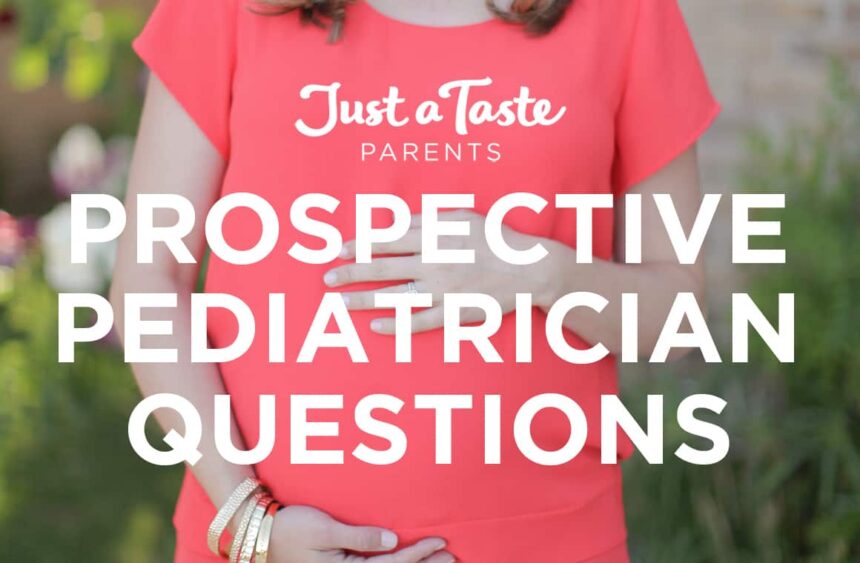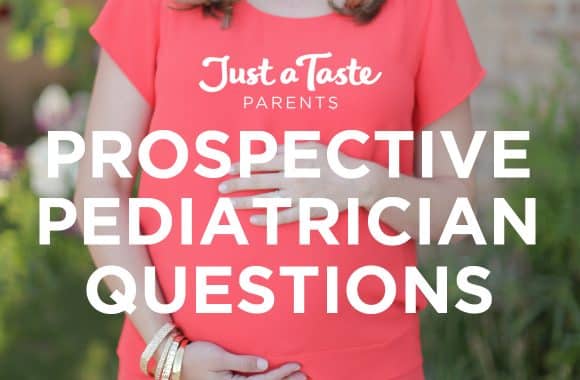 Now that I'm in my third trimester, my to-do lists have taken on a life of their own. Install car seat? Check. Stock up on Dreft detergent? Check. Spend 547 hours researching my dream stroller? Check. Attempt to set the world record for most blueberry bagels (hello, craving!) consumed in a 40-week period? Check.
Next atop my third trimester checklist was researching and choosing a pediatrician. Sound simple? I thought so, too! But the more searching I did, the more I realized that I needed to walk into my meeting (and by "meeting," I mean "interview") with each doctor armed with more questions than "How long is the average wait time?" Read on for my top 5 questions to ask a prospective pediatrician.
Does the doctor's office take your insurance?
It may seem like a total "duh!" question, but before you fall in love with the online profile of a pediatrician (pointing a finger at myself here), call their office and confirm that they take your insurance.
Does your doctor have a sub-specialty?
One of the biggest questions I had for our prospective pediatrician was whether he/she was a generalist or if they had any sub-specialties. Knowing this information helped me make a more informed decision so I was aware of any additional potential issues our pediatrician could advise on directly versus sending us to a specialist.
What are the office hours?
I am all about 24/7 access to care, so one of my biggest needs for our pediatrician was to find an office that offered appointments on weekdays and weekends. This is a tall order, but you never know when an emergency appointment is needed and my mind was put slightly more at ease knowing that we could still see a familiar face on Saturdays and Sundays.
Does your doctor offer same-day sick appointments?
Along the lines of office hours, accessibility when it comes to urgent matters was a key concern of mine. And that includes whether the office has same-day appointments for sick children so they can be seen in a timely matter. If same-day sick appointments are available, consider asking for further clarification as to which doctor (or PA) your child's appointment would be with.
What hospital is the doctor's office affiliated with?
Whether it's one or several, don't forget to ask which hospital(s) your doctor's office is affiliated with so you know where you may be referred to or need to go in case of any situations that can't be handled in-office.
What other questions would you recommend asking a prospective pediatrician? I'd love to know your thoughts in the comments section below!
Craving more? Subscribe to Just a Taste to get new recipes, meal plans, and information about all things pregnancy, maternity and parenting delivered straight to your inbox!
Disclosure: This post contains affiliate links.