Celebrate citrus with the best lemonade recipes, including short-cut ice cream sandwiches, crunchy-cool lemon granita and a fruit-filled melon ball cocktail, all made with refreshing Florida's Natural® Lemonade.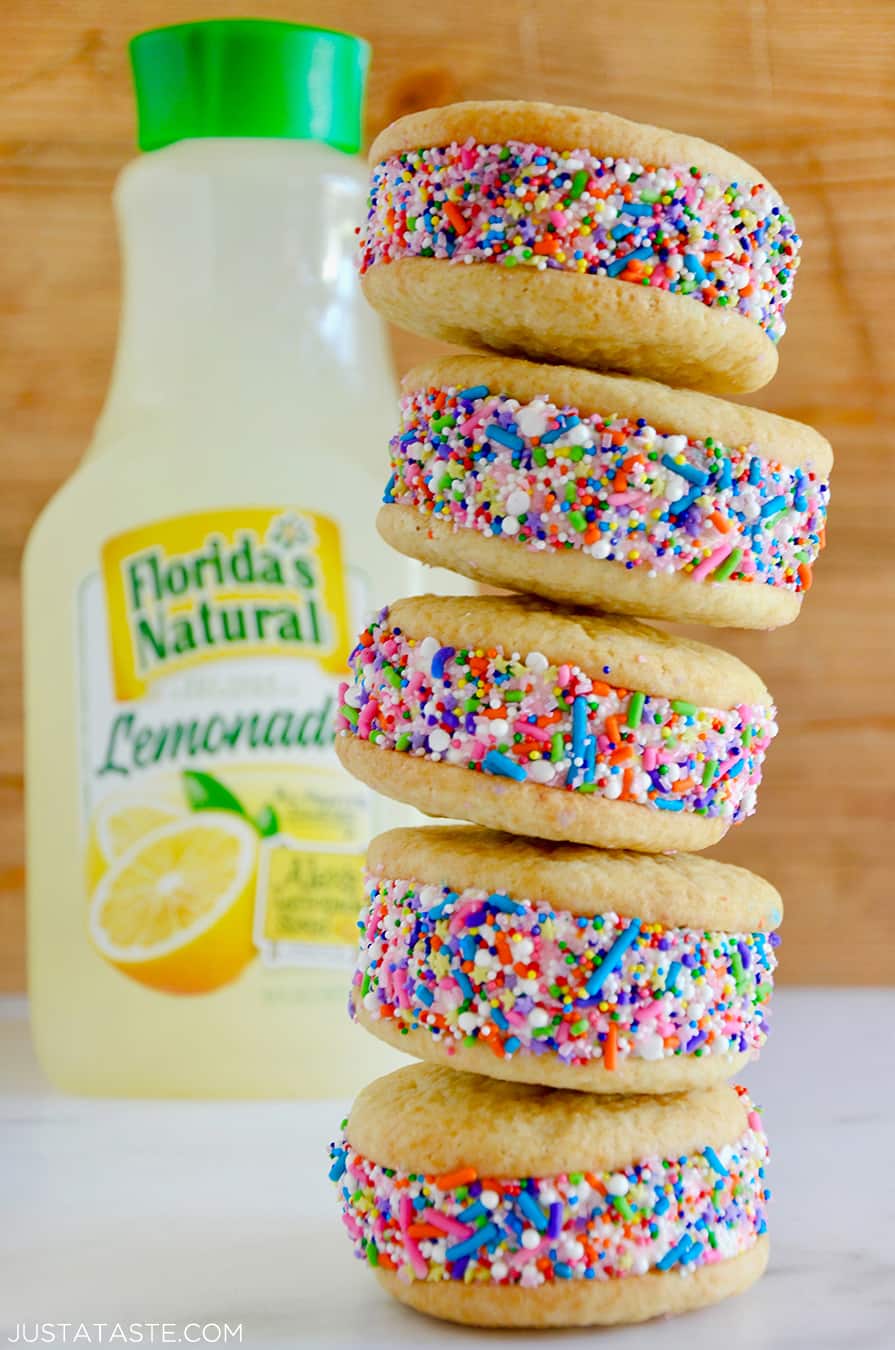 It's no secret that Florida's Natural® Lemonade has been my go-to favorite for nearly a decade. I even visited the Florida's Natural Grove House awhile back with Julian and Evan, where they got to sample each variety. And that's one juice sampling this mom can get behind, since each lemonade is made from real ingredients and doesn't contain any high fructose corn syrup, artificial ingredients or preservatives.
No surprise here, but the Florida's Natural Lemonade with Strawberry was the fan favorite! It quickly became the star of my Strawberry Lemon Icebox Pie, which is high on my list of the best lemonade recipes. With few beverages surpassing the thirst-quenching quality of an ice-cold glass of lemonade, this summery sipper is the perfect ingredient to star in a trio of recipes.
Easy Lemon Ice Cream Sandwiches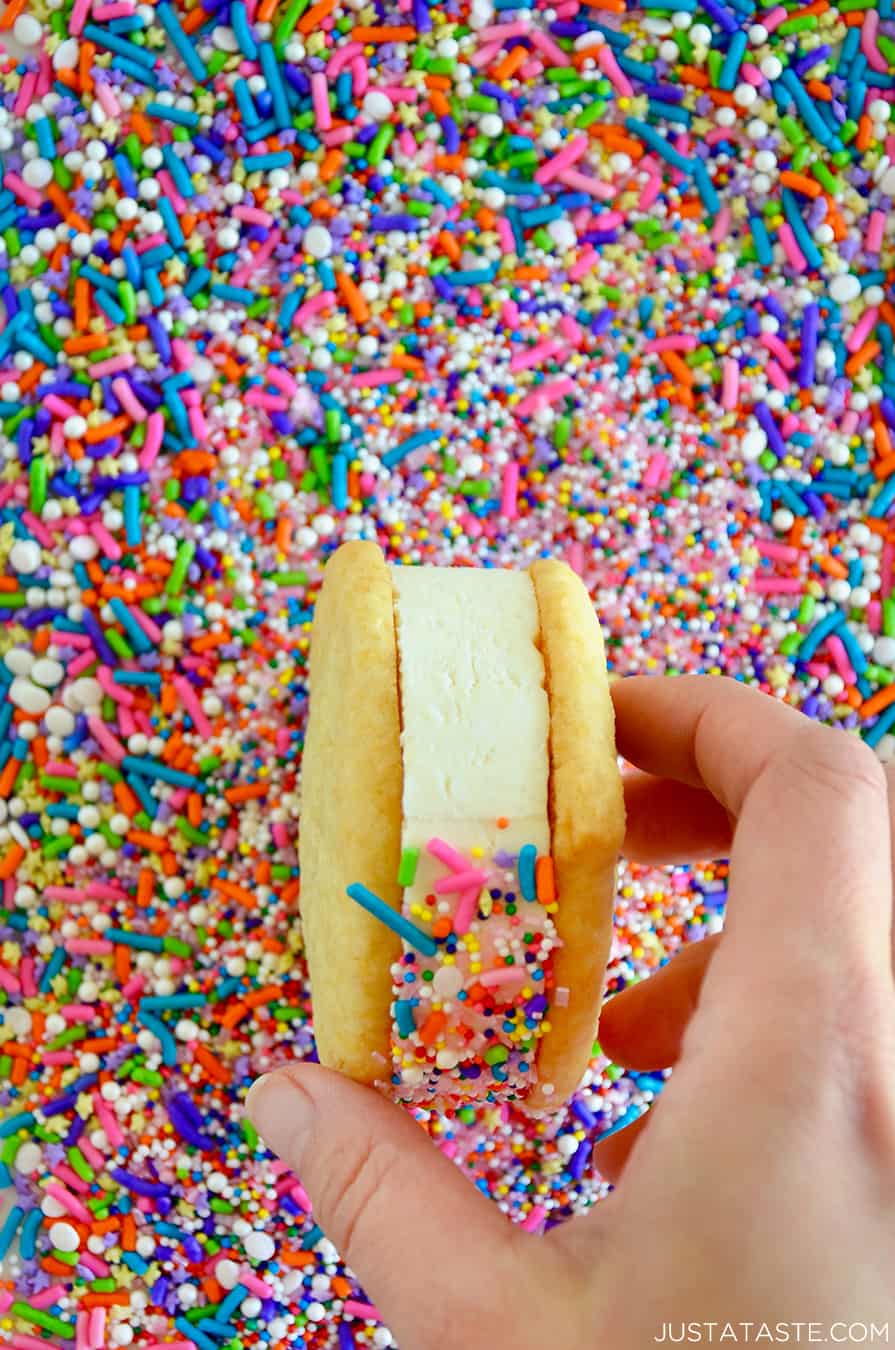 Did you know lemonade makes the ultimate base for cool, creamy, no-churn ice cream? You're just a handful of ingredients away from this celebratory sweet—starring soft and chewy sugar cookies, tangy DIY ice cream and all the sprinkles your (or in my case, my boys'!) heart desires. Check out my Easy Lemon Ice Cream Sandwiches recipe for the ultimate way to beat the summer heat.
Easy Lemon Granita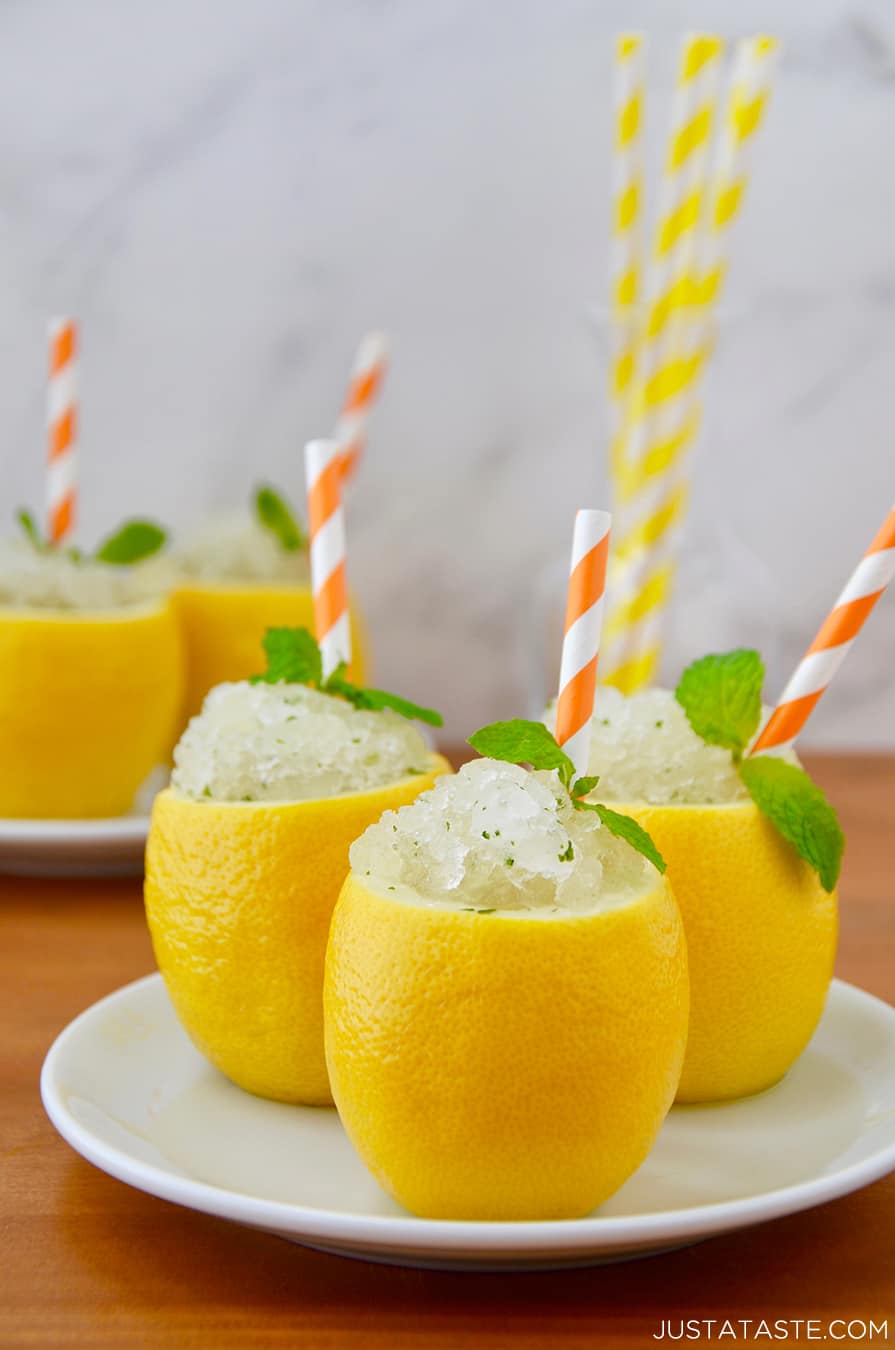 If you're Team Cool and Crunchy, this is the recipe for you! Once again, we're steering clear of fancy ice cream equipment and whipping up a dairy-free sweet studded with fresh mint. Most granita recipes call for making a simple syrup or squeezing endless lemons. In this recipe, we're kicking all that unnecessary work to the curb and twisting open a bottle of Florida's Natural Lemonade.
Melon Ball Cocktail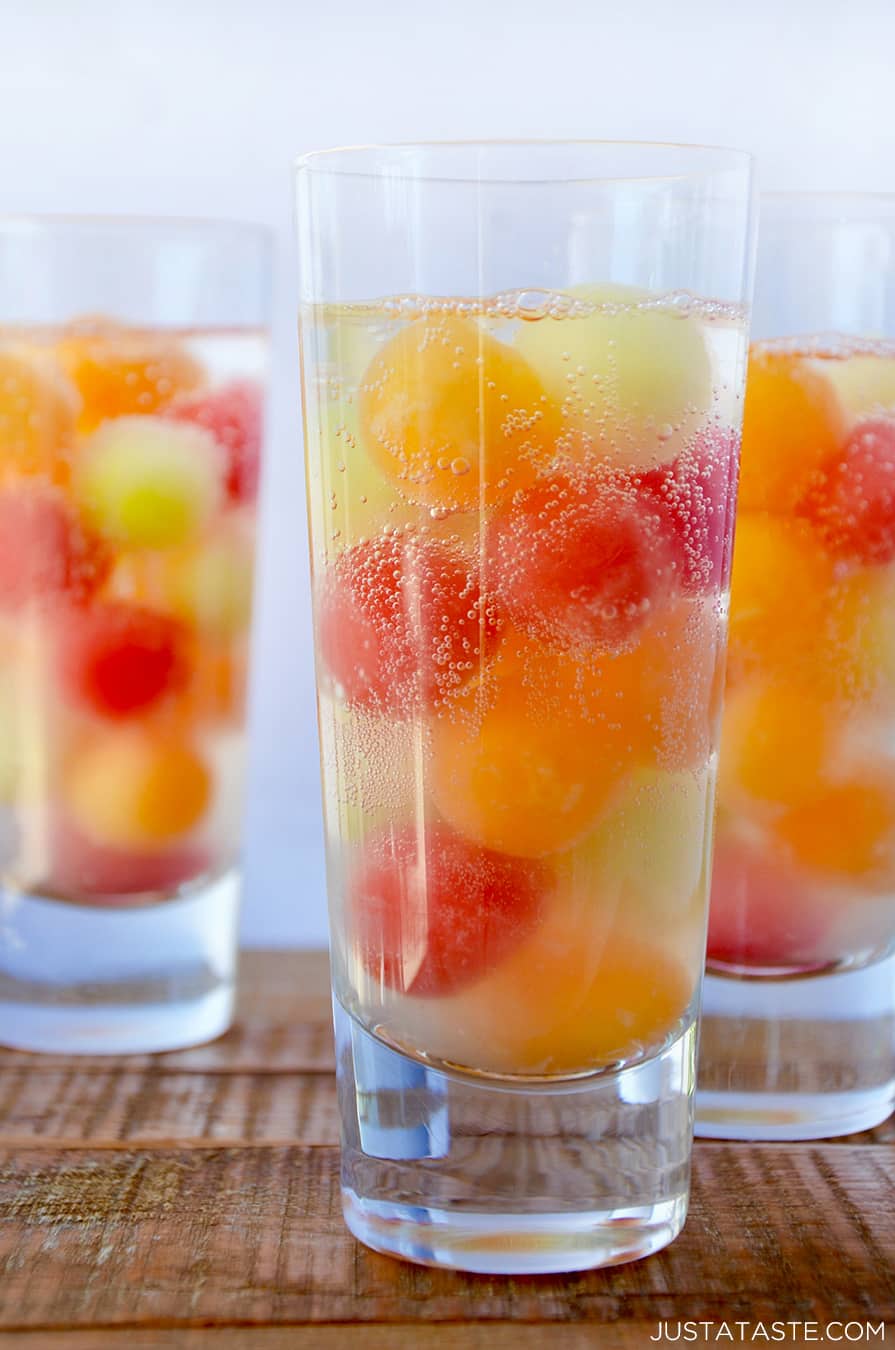 Now you can eat your melons and drink them too, with a refreshing recipe for a Melon Ball Cocktail, starring lemonade and vodka-soaked fruit. It's the best of both the cocktail and mocktail worlds, with fresh fruit, citrusy lemonade and a splash of soda water for that refreshing tickle-your-nose fizz.
Craving more? Subscribe to Just a Taste to get new recipes delivered straight to your inbox! And stay in touch on Facebook, Twitter, Pinterest and Instagram for all of the latest updates.
Disclosure: I've partnered with Florida's Natural® for an exclusive endorsement of Florida's Natural® Lemonade. This blog post is sponsored by Florida's Natural. All opinions are my own.
This post may contain affiliate links.