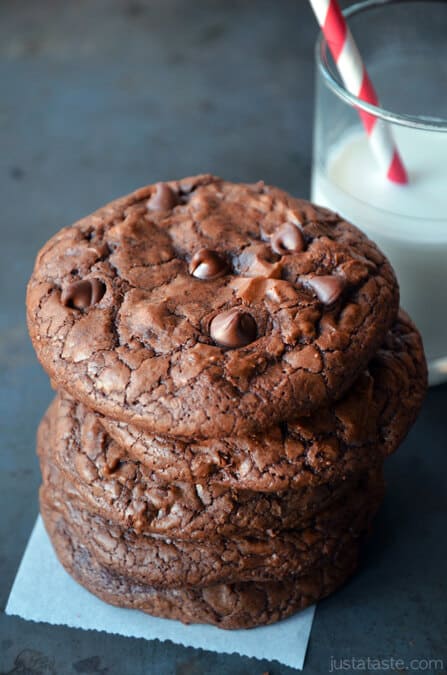 There are days when the minutes fly by so fast, I have all I can do to avoid a Jessie Spano-style meltdown. No time. There's never enough time. Three times out of 10, I usually don't make it all the way to the "I'm so excited! I'm so excited! I'm so … scared" part.
So what does an iconic 90s sitcom scene have to do with that stack-o-chocolate goodness up there? Absolutely everything.
Espresso Chocolate Chip Brownie Cookies are for the troubled multitaskers in this world—those that can't find the time to eat a cookie and eat a brownie and drink a cup of coffee, all in one sitting. I feel your pain. And these cookie brownies ease that pain, one chocolatey, chewy, caffeinated bite at a time. Just imagine the texture of a brownie, but in cookie form. I'll let the photos do the rest of the talking…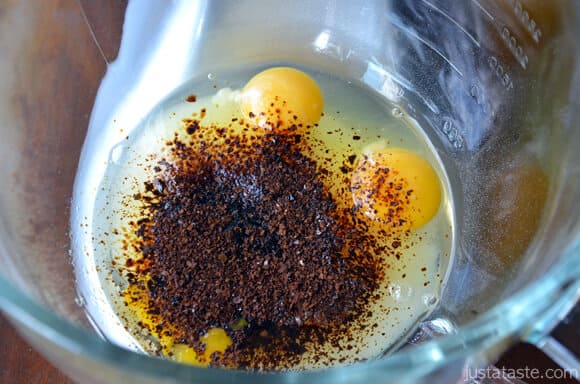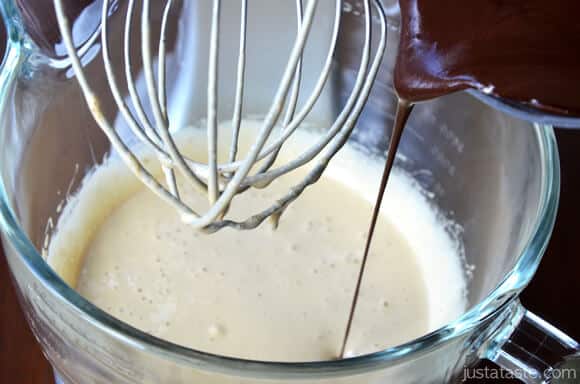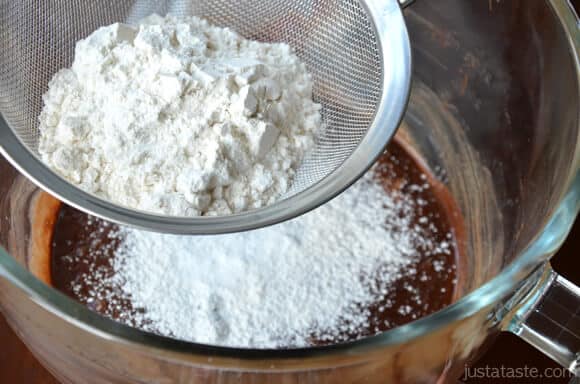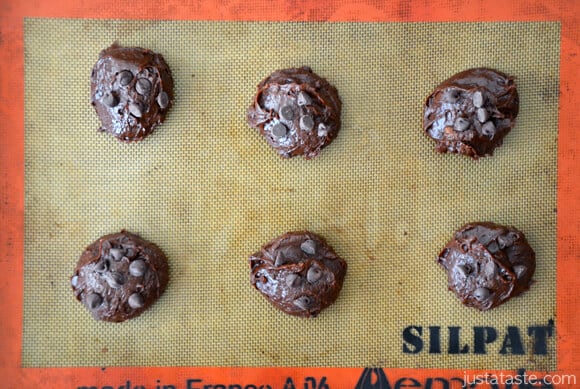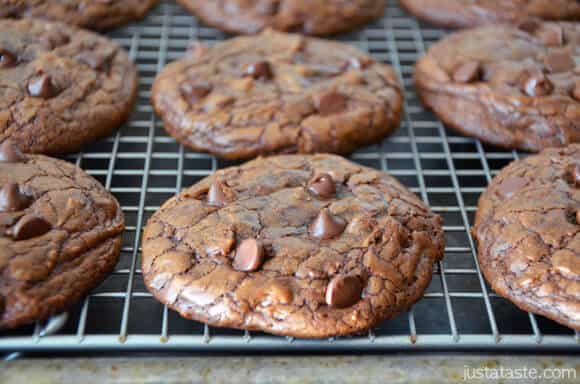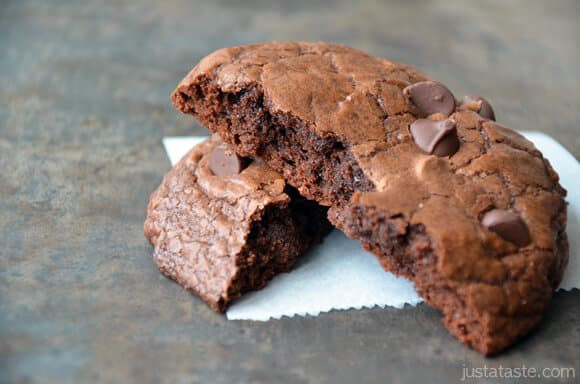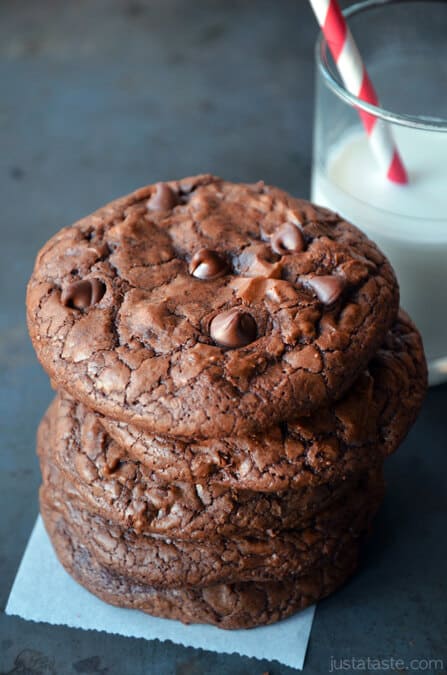 Ingredients
3

ounces

unsweetened chocolate, chopped

2

cups

semisweet chocolate chips, divided

8

tablespoons

unsalted butter, diced

3

large eggs

1 1/8

cup

sugar

2

teaspoons

instant coffee granules

3/4

cup

all-purpose flour

1/3

teaspoon

baking powder

1/4

teaspoon

salt
Instructions
Preheat the oven to 350ºF.

In a double boiler (a small pan set within a larger pan of simmering water), combine the unsweetened chocolate, 1 cup of chocolate chips and butter, stirring until melted. Remove the smaller pan containing the chocolate from the double boiler and set it aside.

In the bowl of a stand mixer fitted with the whisk attachment, whisk the eggs, sugar and instant coffee granules on high speed until very thick and mixture forms a ribbon when whisk is lifted, about 3 minutes.

Slowly add the chocolate mixture to the bowl, whisking just until combined.

Turn off the stand mixer. Sift the flour, baking powder and salt into the bowl and stir just until combined. Stir in the remaining 1 cup of chocolate chips.

Portion heaping tablespoons of batter about 2 inches apart on a parchment- or Silpat-lined baking sheet. (See Kelly's Notes.)

Bake for 10 to 12 minutes, or until the cookies are cracked and puffed on top. Remove the cookie sheet from the oven and allow the cookies to cool for 1 minute on the baking sheet before transferring them to a cooling rack.
Kelly's Notes:
The batter will be much looser than your average cookie dough. If you're making multiple batches, keep the batter in the fridge in between batches.

When in doubt, underbake the cookies, as they'll continue firming up as they cool on the cookie sheet.

★ Did you make this recipe? Don't forget to give it a star rating below!