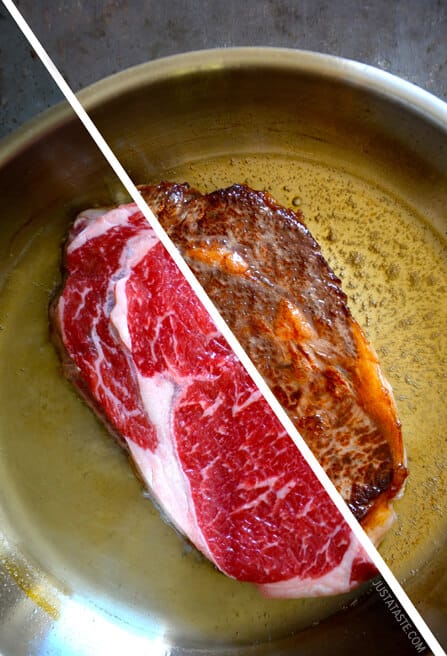 How do you cook the perfect steak? 
Do you sear it on the stove? Do you broil it in the oven? Do you sear it then broil it? The options are endless, but one thing is certain: It's easier than you might think to cook a restaurant-worthy steak from the comfort of your kitchen. And it all comes down to a series of simple steps, from choosing your cut and strategizing your seasoning, to picking the right pan and testing for doneness (hello, medium-rare perfection!).
I'm sharing tips for all of the above and more over on KitchenAid's blog, The Kitchenthusiast. So cancel those steakhouse reservations, check out my tips, and then put your skills to the test with top-rated recipes for The Ultimate Asian Flank Steak and 30-Minute Mongolian Beef.
This post may contain affiliate links.